by Shehu Idris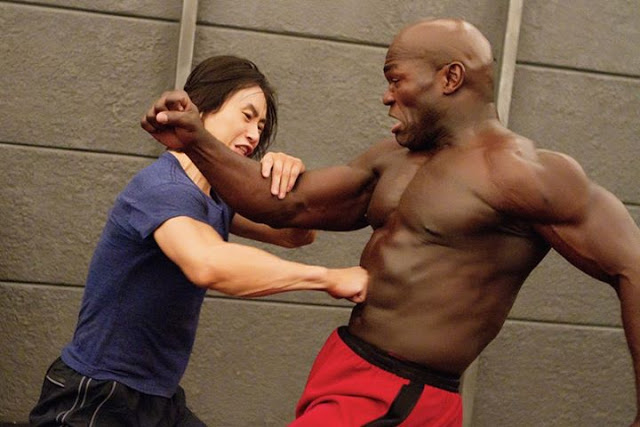 I was on the sofa, legs lazily crossed on the glass centre table, giggling and munching on a bowl of popcorn when it all began.

He showed up out of the deep and blurry blues, fully prepared for battle, heavy with threat yet subtle in his movement.
Unaware of his demonic presence, I sat stiff on my seat, gaze and mind hypnotically claimed by the soap opera playing on the TV ahead.
On and on he tiptoed, noiseless, or perhaps the booming speakers of my LG sound system muffled the sound of his steps.
The home theatre swallowed every other noise around under the echoing sound of cinematic chitchat and sound effects.
With his presence unrecognized still, he crept to my back, skilfully chose a spot and then released his first assault.
"Ouch!" I yelped, jumping off the sofa as the bowl of popcorn on my lap tumbled off to the floor.
The pain surged through my body.
"No…I can't take this!" I shouted.
I charged towards him, sending a vicious blow the demon's way, but he arched, skilfully dodging my hit.
I followed on with a faster, fiercer one but he ducked it again with some pronounced level of confidence.
"Bastard!" I cursed.
With my fist clenched tightly, channelling all my strength into it, I threw another punch, but he was too fast, too nimble for my slow, amateurish punches.
In the process he pounced on me, holding as tightly as he ever could.
Then, it struck me that I must get his firm grip off my back to get a better shot at him now.
I leapt up and dived onto the sofa, landing on my back with a loud thud.
Jamming his body into the hard foam of the sofa, I finally was able to twist away from his painful grip.
I Iurched back onto my feet and pelted some punches on him, the sofa plopping aloud to my salvos.
Yet, they drew no blood off him.
"Shit!" I hissed, as he tried to steady himself again.
Blinded by a dire amount of anger, I reached for a weapon.
"It's about to get bloody," I muttered under my breath.
I steadied the metal, my right palm clasped around it, eyes fixed on him before I deftly released the poisonous content on his hideous face.
"Oh! Finally!" I sighed deeply with my lips curling into a satisfying smile, as I watched him flail his limbs in agony, whimpering in pain.
Then I stood over him…
Towered over him just like Muhammed Ali did over Joe Frazier, after he had knocked him out…
Stood over him like Anthony Joshua did over Wladmir Klitschko just recently…
There I was, standing akimbo over the writhing and twitching body of the soldier ant which I've just sprayed with an insecticide.
"Pheew!" was all I could produce as I watched him stop his struggle and give up the ghost.
***
Shehu Idris is a Mass Communication student at the University of Lagos.
He goes by the sobriquet: 'The Unchoppable Eba'.
Connect with him on Twitter: @NA_Idrizeba
***
Also by Shehu: