by Staff writer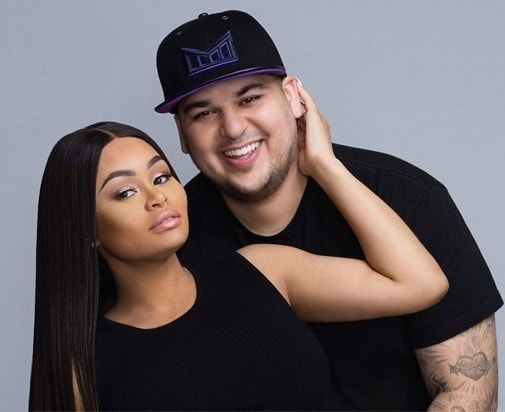 Just when you thought it was over, Rob Kardashian took to Instagram on Wednesday, July 5, to claim that T.I. paid Blac Chyna to have a threesome with him and his estranged wife, Tameka "Tiny" Harris.

Shortly after Rob Kardashian, 30, alleged in a series of Instagram posts that his ex-fiancée Chyna, 29, cheated on him with several men, the "Live Your Life" rapper, 36, called him out for airing his dirty laundry on the photo-sharing app.
"Why bring ya business to IG tho? Look, You got worked bro…. but at least keep it to yourself," T.I. commented on one of Kardashian's many posts.
"You letting the world know you a duck," T.I. continued. "I mean a BIG DUCK, a mighty duck, Ronald McDonald the Duck, Scrooge McDuck, Howard the Duck, Huey Dewy and Lewie… save the #DuckTales Just hold this L, kiss ya kid; cut ya losses; move on… u got no moves bro."
Rob Kardashian then posted a screenshot of the comment on his own Instagram account.

"Since TI wanna chime in on business that don't concern him let's talk about the threesome you had with Chyna and your baby mama Tiny," Kardashian alleged in response.

"Don't speak on my daughter when u having threesomes with young Chy and Tiny ::: and I put that on my daughters life since u wanna speak on my daughter,,, damn shame."
Kardashian, who shares 7-month-old daughter Dream with Chyna, continued, "Chyna told me everything about your threesomes with you and her and Tiny. U got no moves bro ;;; Correction ::: TI paid Chyna to have sex with Tiny and him."
T.I. and Tiny have yet to respond to the reality star's latest allegations.
Chyna, meanwhile, has responded to her ex-fiancé's earlier posts by claiming that he was physically abusive toward her.

"Rob u did all this but u beat me up and try to act [like] it never happen !!!!!" she alleged in a since-deleted Snapchat post soon after Kardashian posted her nude photos on Instagram.
"U put hand on me I swear on god !!!!! On my kids but I'm supposed to be quiet because you're a Kardashian."
Rob Kardashian's account has since been deleted from Instagram for sharing Chyna's nudes, an act that violates the app's rules and guidelines.