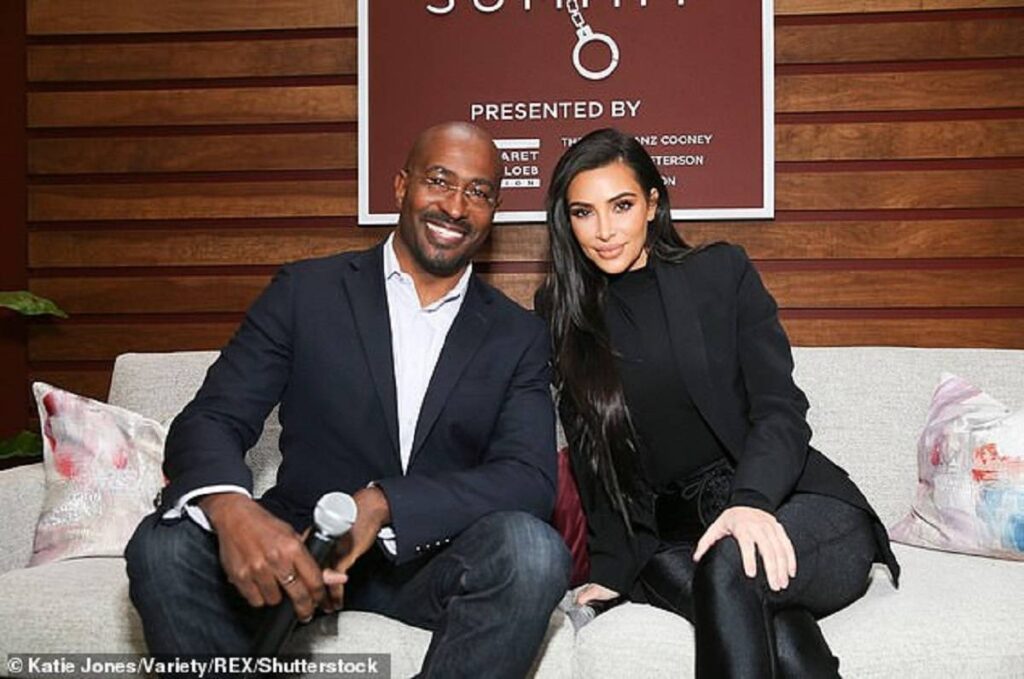 Rumours that Kim Kardashian has started dating CNN presenter Van Jones following her separation from Kanye West have continued to spread despite no confirmation from either party.
The rumors about Kim Kardashian (40) and Van Jones (52) dating originated in early January following news of Kim and Kanye's split.
It is known that Kim and Van Jones have known each other since 2018 – Mr. Jones interviewed Kim Kardashian on CNN for The Van Jones Show following her meeting with Donald Trump.
Van Jones is also rumoured to be helping Kim Kardashian in her pursuit for a law degree, and, as one social media commenter put it, probably the same way Kanye West helped her advance into fashion.