by Staff writer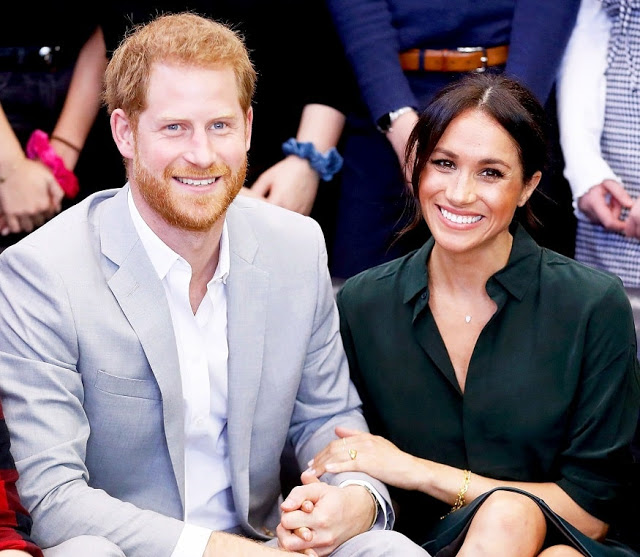 Duchess Meghan Markle and Prince Harry are expecting their first child.
Kensington Palace announced the news on Twitter early Monday.
Markle is about 12 weeks pregnant, according to the palace, and is due in the spring.

"Their Royal Highnesses The Duke and Duchess of Sussex are very pleased to announce that The Duchess of Sussex is expecting a baby in the Spring of 2019," the message reads.
The couple, officially the Duke and Duchess of Sussex, is currently on a 16-day tour of Australia and New Zealand, with their arriving in Sydney, holding hands, over the weekend.
The couple is also scheduled to make stops in Fiji and the Kingdom of Tonga. The palace said it is not making any changes to the schedule which includes over 70 planned events.
Markle's mother, Doria Ragland, says she is excited about the news and looking forward to welcoming her first grandchild, according to a conference call with palace officials.
There was no comment on whether Markle's father, Thomas, who did not attend the couple's wedding on May 19, was told of the pregnancy.
The couple shared the news with family and friends at the wedding of Harry's cousin, Princess Eugenie, on Friday, where his family — Queen Elizabeth and Prince Philip, father Prince Charles, Prince William and Princess Kate — were all in attendance.
Their child will be seventh in line to the throne after Prince Charles, Prince William, Prince George, Princess Charlotte, Prince Louis and Prince Harry, but not officially a prince or princess.
"This baby will actually not be a prince or a princess or an HRH – His or Her Royal Highness – unless the queen steps in and decides to offer those titles, at which point it will be up to Harry and Meghan to decide if that's what they want for their children," ABC News contributor Victoria Murphy said.