by Staff writer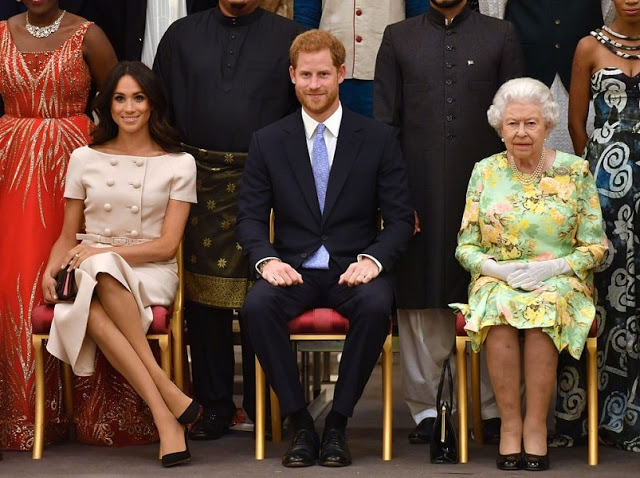 The Duchess of Sussex, Meghan Markle, was left hanging as Prince Harry rebuffed her attempts to hold his hand.
Markle, 36, moved her hand in her husband's direction at the Young Leaders Reception at Buckingham Palace last week — but he quickly clasped his hands away from her.

In the clip, published by The Sun, the newlyweds can be seen briefly brushing hands before Prince Harry moves his hands in front of him.
While it may seem like a snub on Prince Harry's behalf, he is actually following traditional etiquette.
Body language expert Robin Kermode previously told the Mail Online: "The Queen rarely holds hands with her husband in public and this seems to have set an unwritten precedent for the other royals."
He spoke of Kate Middleton and Prince William avoiding hand-holding, and said: "It is very clear that William and Kate are emotionally close, however, they do not seem to feel the need to prove their love — particularly when on official state business."
The seemingly awkward moment between Meghan and Prince Harry may have been subconscious, or they could have simply been showing respect for the Queen who walked right in front of them.
There have been some exceptions to the hand-holding rule, however, such as a Christmas Day service at Sandringham.
Prince William arrived hand-in-hand with the Duchess of Cambridge, next to Prince Harry and Meghan Markle.
Meanwhile, the former actor also came under fire for crossing her legs in front of the Queen at the event.
The crossing of the legs is a sitting position that is rarely used by the royals.
In fact, Kate Middleton's uncrossed leg position even has its own nickname, "The Duchess slant", and was also used by Princess Diana.