by Staff writer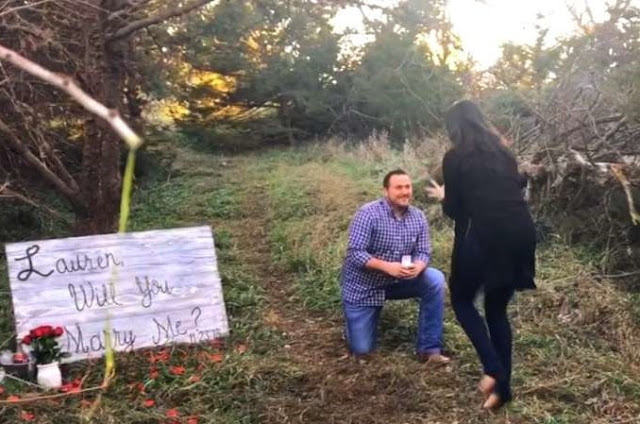 When her husband knelt down to propose in a quiet bush in the countryside, Lauren Johnson did something most women do when they are being proposed to…only a little loudly.
The bride-to-be could not contain her excitement as her boyfriend dropped to one knee to propose to her.

"Oh my God!" Lauren Johnson screamed on top of her voice while jumping up and down.
"Oh my God!!!"
Johnson was on a nature walk with boyfriend Tyler in the Nebraska woods when she came across a handwritten sign that read: "Will you marry me?"
What followed was a total freak-out.
"I had expected it was coming, I did not know when," Johnson told Inside Edition.
"I never imagined maybe I would be that excited but in that moment, I almost couldn't control myself, I was just so happy."
"It was incredible," Johnson said.
"Just the feeling that I felt – how happy I was in that moment … it's just something that's almost indescribable."