by Staff writer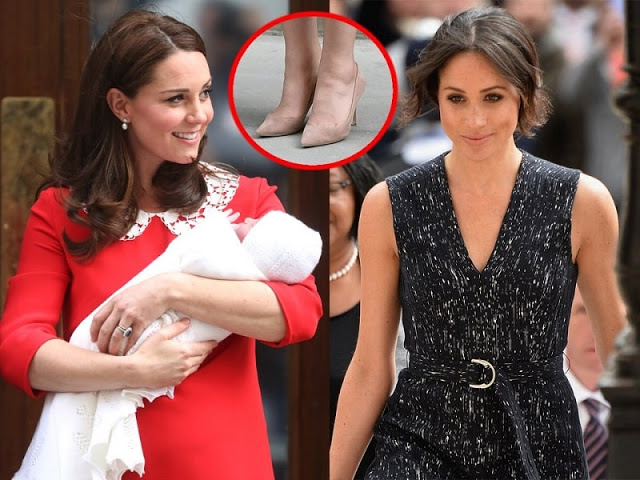 Reports of a rumored tension between Meghan Markle and Kate Middleton are growing and already causing a royal rift.


Royal insiders have revealed that Meghan Markle had upset Kate Middleton enough to make her cry.


Meghan, as the stories go, made the Duchess of Cambridge cry during Princess Charlotte's flower girl dress fitting, which was part of the "exacting preparations" in the lead up to their May 19 nuptials.


Britains's top-selling The Sun newspaper, citing royal sources, claims strict instructions from Meghan was the cause of Kate's tears when the fitting of three-year-old Charlotte's dress didn't go as Meghan planned.


Meghan insisted on the "very best" for her wedding which led to the "stressful" fitting — and Kate, who had just given birth, was left shaken and in tears.


Royal aides refused to deny the incident, but The Sun said they both had put the incident behind them.


Then there was the claim that Meghan threw a bit of a tantrum when she was told she couldn't wear an emerald-crusted tiara due to its sketchy provenance.


Next up, there was a report that Kate had had harsh words with Meghan after the actress was allegedly "brusque" with one of one of her staff members.


Late last month it was claimed that Kate and Meghan don't really get along or particularly like each other.


Also, last Christmas the pair had had a blistering row that required Prince Charles stepping in to smooth things over.


A friend close to the couple has claimed that the decision of Meghan and Harry to move to a new house may be because a rift is developing between the two couples because "Kate and Meghan are very different people".


Speaking to the Mail, the source added: "They don't really get on."


Kensington Palace confirmed that Harry and Meghan were moving out, but a spokeswoman explained that this was to facilitate preparations for having a baby.


They added that Windsor was a special place for The Duke and Duchess of Sussex, who also formed a part of the decision to make the move.


A royal source also suggested all might not be smooth between the two brothers too.


"The initial plan was for Harry and Meghan to move out of their cottage in the grounds of Kensington Palace and into one of the main apartments, but there has been a bit of tension between the brothers," the source told The Sun.


An insider said that Harry didn't think William was making enough effort to welcome Meghan into the family, The Daily Mail reported.


According to the insider, the tension between the brothers eased when Prince Charles intervened and William and Kate eventually invited Harry and Meghan to spend Christmas with them.