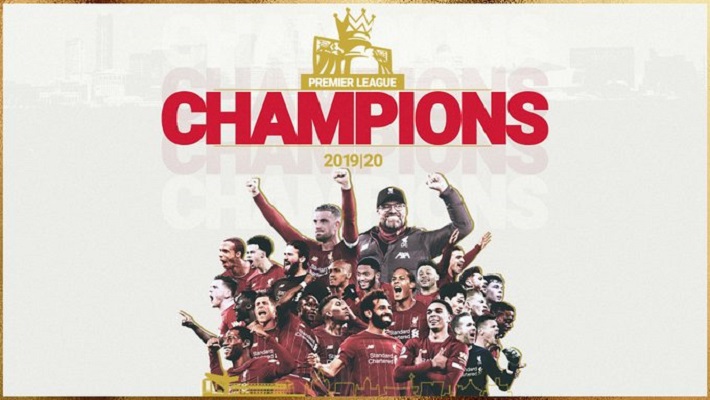 Liverpool FC have been crowned Premier League champions after a 30-year wait.
The feat was sealed following Manchester City's 2-1 loss at Chelsea on Thursday.
This new achievement means Liverpool now have 19 titles to their name, one behind Manchester United who sits on 20.
Jürgen Klopp watched the City game at Formby Hall golf club together with the players as Liverpool clinched the crown that has eluded them since Kenny Dalglish led the club to its last championship on 28 April 1990.
Despite being urged to "stay home" by the city's metro mayor because of coronavirus, hundreds of fans have gathered at Anfield to celebrate the win.
The celebration of Liverpool's new crowning is widespread in Nigeria as fans of the team gather to share moments of jubilation.