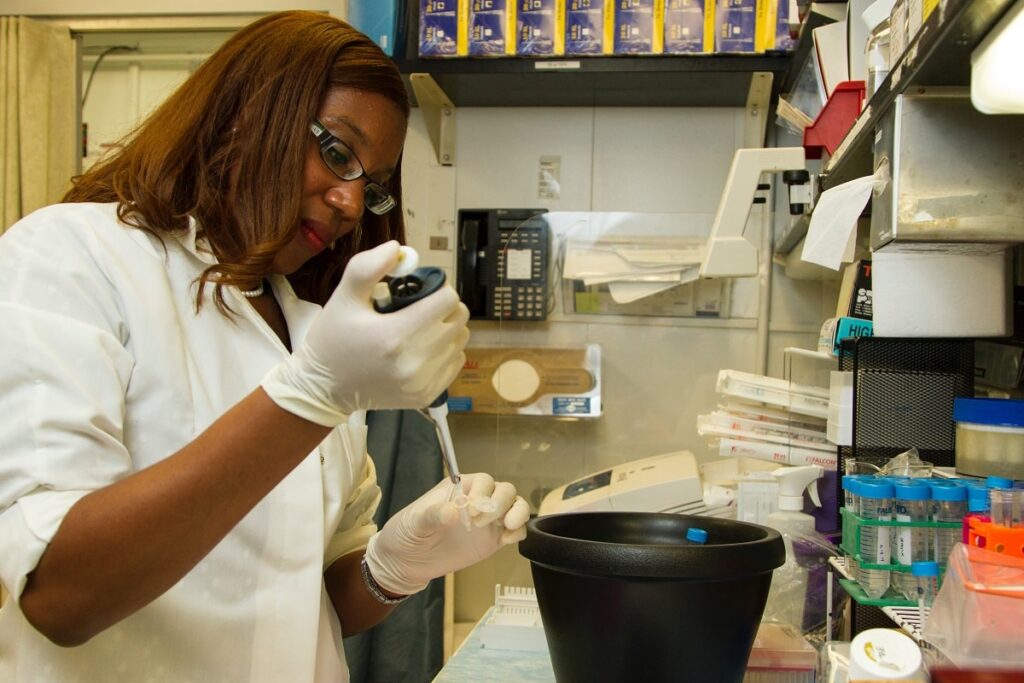 It is absolutely possible to carry out a DNA test in Nigeria. In fact, there are now numerous hospitals in Nigeria offering DNA paternity tests.
You can also get your child's paternity test done at the Lagos University Teaching Hospital (LUTH). Other teaching hospitals in Lagos also offer these tests as well as many private clinics.
How is a DNA paternity test conducted in Nigeria?
Usually, a blood sample or buccal scrap or smear is needed. Other samples used in DNA testing include hair and skin.
To get a buccal smear, a cotton swab (some clinics will use a small brush) is used to scrap off a sample of cells from inside the cheek.
For unborn babies and conducting a DNA paternity test during pregnancy, a sample of amniotic fluid is used. Amniotic fluid is the fluid that surrounds a fetus during pregnancy.
How long does it take for a DNA paternity test result to come out?
The exact duration of time it takes for the result of a DNA test to come out varies. The average period it takes to see the results of your DNA test is 4 to 5 days for most laboratories. Others can take longer. Expect between 7 to 14 days if you had your test done at a public hospital in Nigeria. It could be longer – if they had to send your samples to somewhere else for the test.
Here are some of the clinics offering a DNA test in Lagos, Nigeria:
1. Me Cure Healthcare Ltd. located in Papa Ajao.
2. Bode DU Laboratory Technology Limited located in Lekki Phase 1
3. Lagos University Teaching Hospital (LUTH) located in Idi Araba
4. DNA Centre for Paternity Test Nigeria located in Allen Avenue, Ikeja
5. Synlab (formerly PathCare Laboratories) located in Ikeja GRA
6. HumGene Limited located in Ikeja, Lagos.
7. Hope Medical Laboratory located at Animashaun, Lagos
8. Lynx DNA Laboratories located in Adeniyi Jones, Ikeja
There are so many others.
Cost of getting a DNA paternity test done in Nigeria:
The price to get a DNA test done in Nigeria varies from clinic to clinic. Generally, you can get cheaper rates at general hospitals and other government-owned medical establishments.
In all fairness, you should budget between ₦60K to ₦100K for a DNA test of one child in Nigeria. A discount is usually offered as the number of children to be tested increases.
Do DNA home test kits work?
DNA home test kits exist and even though they are more affordable, they don't have the same reliability as lab-done tests.
The home test kits' unreliability is further increased with poor sample handling and contamination at home. The home kit can be used as a "pre-test" and a proper lab test done later for confirmatory purposes.