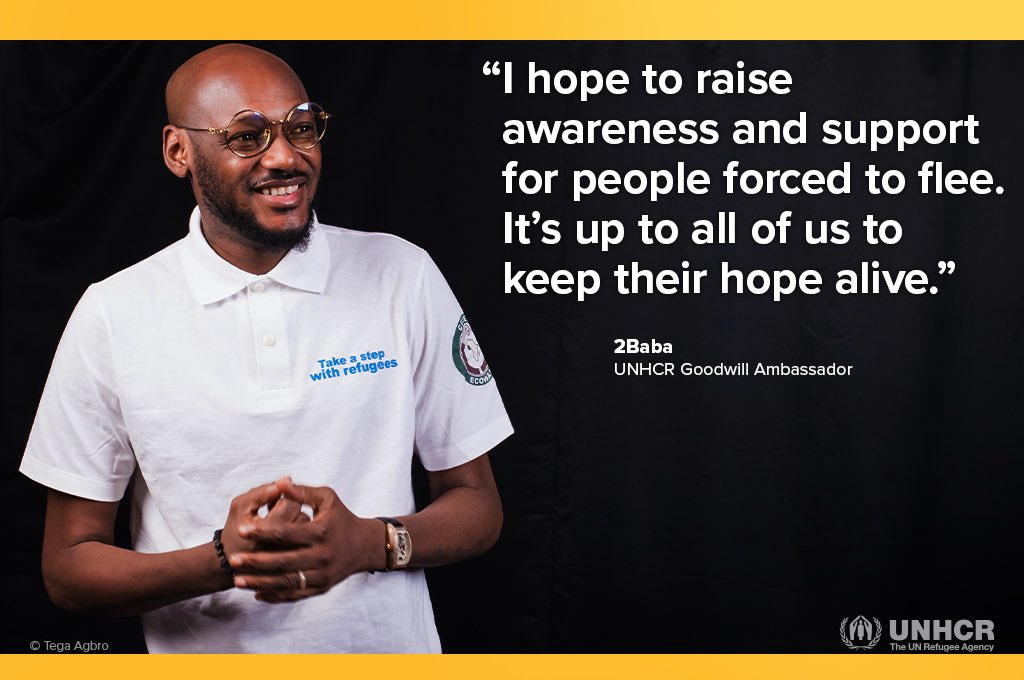 The United Nations Refugee Agency (UNHCR) has appointed Nigerian music star Innocent Idibia, professionally known as 2Face or 2Baba, as its regional Goodwill Ambassador.
The office of the United Nations High Commissioner for Refugees made the announcement today in an official blog post.
The UNHCR statement disclosed that 2Face has been an ardent supporter of the UNHCR LuQuLuQu campaign since its inception in 2017.
The LuQuLuQu campaign was launched by the UNHCR in November 2017 as a collaborative effort between the agency and prominent African personalities and companies to promote the support of displaced people in Africa.
Part of the UNHCR statement read:
"As an Afropop music legend, 2Baba has given his voice to refugee and IDP causes. In 2017 he wrote and recorded the song, Hold My Hand, a dedication to internally displaced persons. The song helped raise funds for UNHCR's humanitarian response. He has also, generously contributed his own personal funds to support refugee and IDP families in Africa, while continuing to use his celebrity status to raise awareness and support for UNHCR's work."
Reacting to the news of his appointment as UNHCR's Goodwill Ambassador, 2Face said the appointment will deepen his commitment to supporting the efforts of UNHCR.
The 44-year-old singer said he is both honored and humbled by the appointment and thanked the UN agency for the recognition.