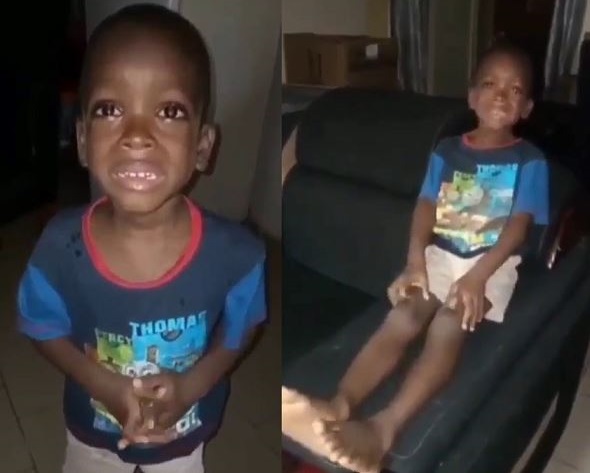 The Executive Governor of Lagos State, Babajide Sanwo-Olu, has demanded to meet with the young boy in the viral "Mummy, calm down" video.
A video depicting a young boy of not more than 10 years old pleading with his mother to calm down and take things easy as she wanted to punish him went viral on social media this week.
The young boy was seen in the video repeatedly begging his mother to calm down as he apologized for what he did.
"Mummy, calm down…don't be angry," the little boy said as he sobbed.
As the mum continued to complain about his constant mischief, the boy pleaded to her to see this as his "last chance" and forgive him.
Lagos State Governor Babajide Sanwo-Olu picked interest in the boy when he saw the video.
The Governor also used the video as a message to Lagosians, urging them to remain calm in times of trouble.
Sanwo-Olu shared on his official Twitter page:
"I saw a video of a charming young boy online asking his mom to 'calm down' as she was set to punish him for a misdemeanour. I was moved by his sobriety, which reflected in his promise of "last chance", when confronted with the fact that he is a regular offender.
"I urge every Lagosian to 'calm down' and not get carried away. Like the rest of the world, we are still in the middle of a pandemic and need to remain extremely careful to keep the gains of the sacrifices we have all made in the past months. Let's calm down! As an aside, I would like to meet the young boy since we both now have exclusive rights to the phrasal verb 'calm down'".