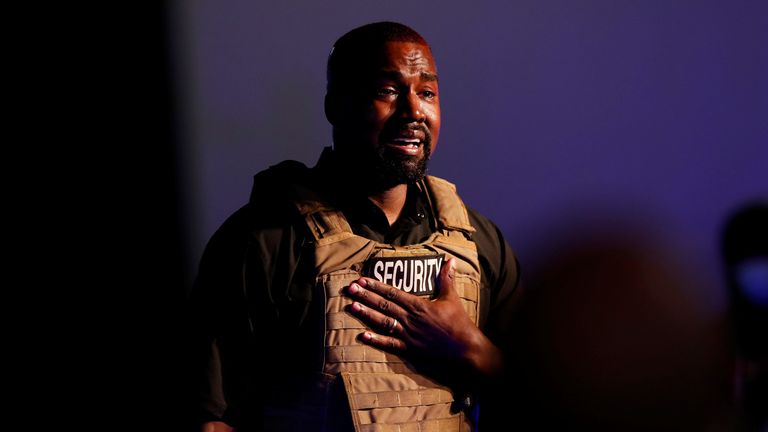 US presidential aspirant Kanye West held his first presidential rally at the Exquis Event Center in North Charleston on Sunday, July 19.
Kanye West's speech at the event was full of passion, especially the moment he could no longer hold his emotions while talking about abortion.
Kanye West broke into tears as he recalled how his father almost aborted him.
"My dad wanted to abort me. My mum saved my life. There would've been no Kanye West because my dad was too busy," West said, fighting to hold back his tears.
West, 43, then talked about a heavy moment in his life when he and wife Kim Kardashian contemplated aborting their first child together, North West.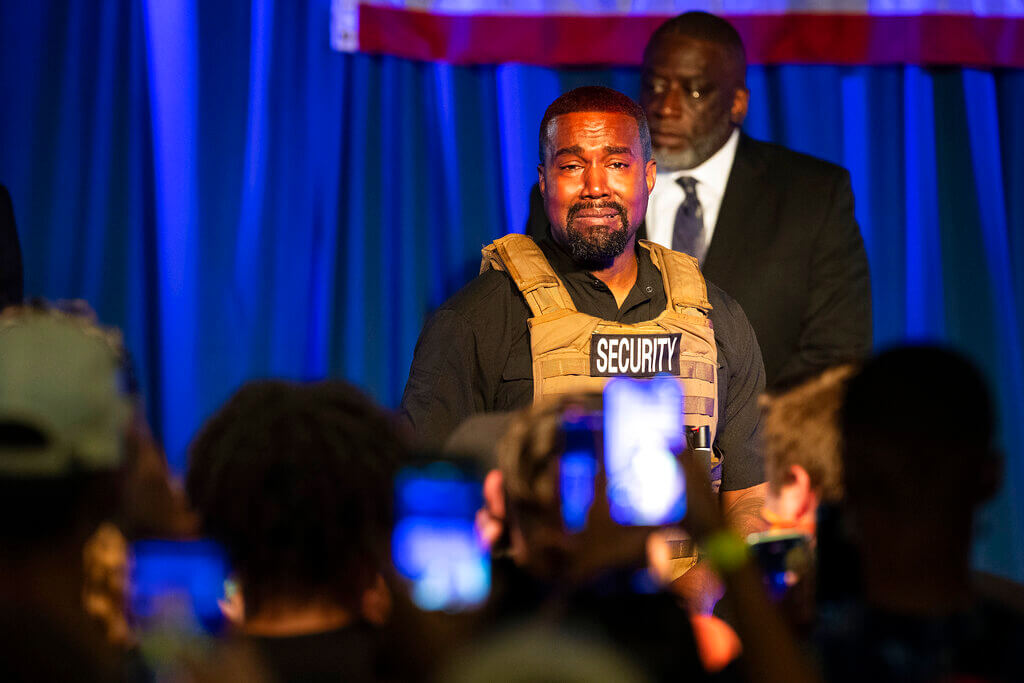 "I almost killed my daughter," Kanye West said while sobbing. "In the bible it says thou shalt not kill. I remember when my girlfriend [at the time] called me screaming and crying. And I just thought to myself, 'Please don't tell me I gave Kim Kardashian AIDS."
West, holding back tears, continued:
"Then, she said, 'I'm pregnant' and I said, 'Yes.' …. she said 'No.' She was crying… [and] said she had to go to the doctor. And for one month, and two months and three months, we talked about her not having this child."
Kanye West said they almost aborted their daughter and Kim already had the abortion pills in her hand.
"You know, these pills you take it and it's a wrap—the baby is gone," Kim allegedly told him.
West said they later received a revelation and decided to keep the child.
"I said, 'We are going to have this child.' I know people who are 50 years old who don't have a child. So even if my wife were to divorce me after this speech, she brought North into the world, even when I didn't want to."
With eyes full of tears, Kanye West added: "She stood up and she protected that child!"
Kanye West also talked about Harriet Tubman
While the crowd waited and listened to his abortion monologue, things changed when Kanye West ranted against Harriet Tubman, the American political activist who led hundreds of enslaved people to freedom.
Kanye West said, "Harriet Tubman never actually freed the slaves, she just had the slaves go work for other white people" – a statement that drew shouts of opposition from some of the audience and some of them threatening to leave.