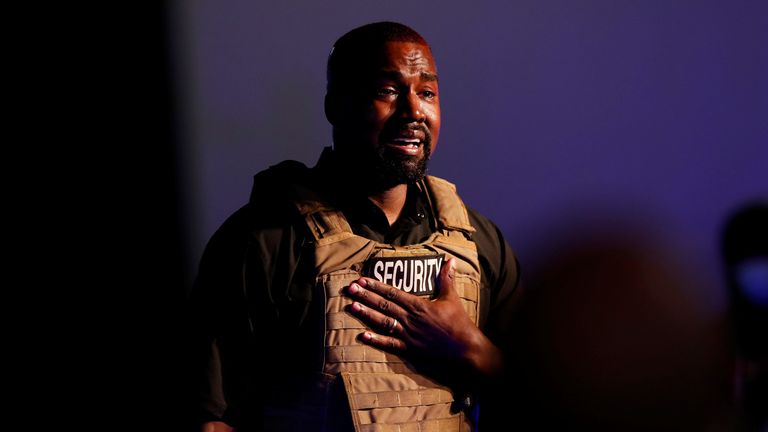 Kim Kardashian has addressed her husband's recent dramatic outburst on social media following his impassioned speech about abortion at his presidential rally.
The Keeping Up With the Kardashians star released a statement on social media on Wednesday, July 22, addressing Kanye West's recent behaviour.
Kim Kardashian said her husband has bipolar disorder, which she said could be very "complicated and painful" to understand.
She wrote: "As many of you know, Kanye has bi-polar disorder. Anyone who has this or has a loved one in their life who does, knows how incredibly complicated and painful it is to understand."
Kim said she's never spoken out about how Kanye's mental health struggles has affected their marriage due to right to privacy.
The 39-year-old reality TV star wrote: "I've never spoken publicly about how this has affected us at home because I am very protective of our children and Kanye's right to privacy when it comes to his health. But today, I feel like I should comment on it because of the stigma and misconceptions about mental health."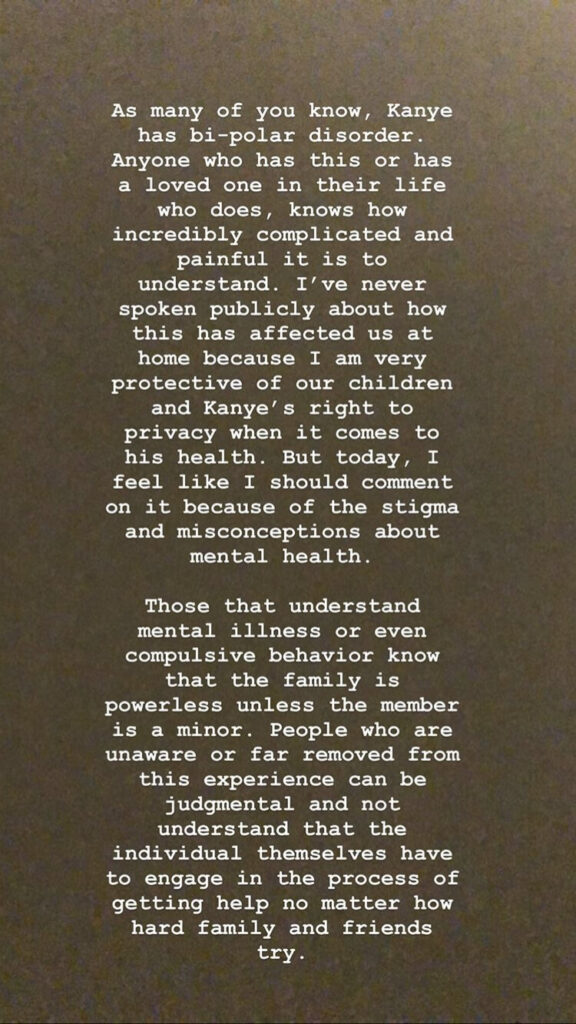 Kim in her lengthy note called for compassion for Kanye, writing that his bipolar diagnosis has not diminished his creativity.
"Living with bi-polar disorder does not diminish or invalidate his dreams and his creative ideas, no matter how big or unobtainable they may feel to some. That is part of his genius and as we have all witnessed, many of his big dreams have come true," Kim said.
Earlier, Kanye West to the shock of many had taken to social media to post various messages involving his marriage and relationship with his mother-in-law Kris Jenner.
The 43-year-old musician who is currently running for the office of the President of United States under his self-created political party "Birthday Party" said the horror film "Get Out" was based on him.
Kanye West also said he's been planning to divorce Kim. "I been trying to get divorced since Kim met with Meek at the Warldolf [sic] for 'prison reform,'" he wrote.