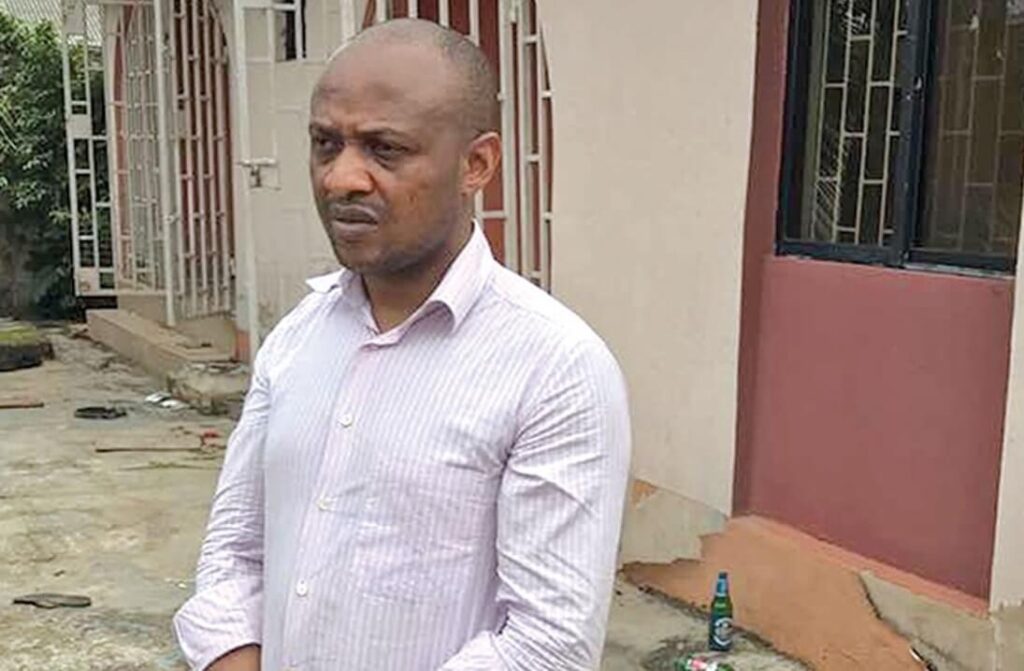 There are reports currently going round on the internet that notorious kidnap kingpin, Chukwudimeme Onwuamadike, more commonly known as Evans, has been sentenced to death by a Lagos High Court.
UPDATE on 'Evans the Kidnapper' case
According to the latest reports verified by DNB Stories Africa, 'Evans the Kidnapper' has not been sentenced and his court case at the Ikeja High Court is still ongoing, as of press date. His court trial was stalled briefly in June 2021 after one of the witnesses that was supposed to testify in his defense "disappeared".
A reliable source also informed DNB Stories that the kidnap suspect is currently in a "pitiable state" in police custody.
The story of 'Evans Kidnapper'
Evans Chukwudimeme Onwuamadike was arrested in June 2017 and arraigned on charges of criminal conspiracy and kidnapping.
Investigations revealed how Evans used two separate gangs to conduct high-profile kidnappings: one to carry out the abduction and another to transfer the victim to a safe house.
The gang leader extracted million-dollar ransoms from the families of his victims, whom he would keep in captivity sometimes for several months.
The Lagos State Police disclosed how Evans conspired on February 14th, 2017 at about 7.45 pm at Ilupeju, Lagos, to kidnap one Donatus Dunu and collected €223,000 in ransom for his release.
Evans was arrested by a special police squad at his Lagos mansion at No. 3, Fred Shoboyede Street, Magodo in 2017. He later pleaded guilty to kidnapping – an offence which carries a death sentence in 10 of Nigeria's 36 states including Lagos.
The kidnap kingpin confessed to being responsible for many high-profile kidnap cases in many states in Nigeria, especially Lagos State.
This is still a developing story – it will be updated as more information comes long.