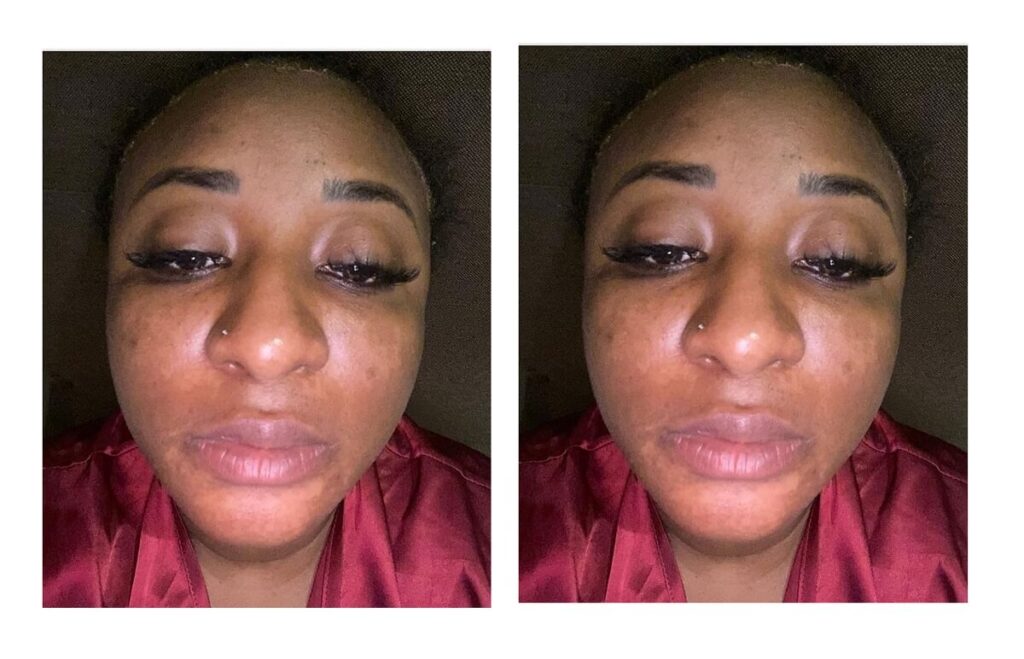 Popular Nollywood actress Ini Edo has taken to her Instagram page to share a candid photo and video of how her skin got damaged by a new skincare product she recently tried.
According to the actress, she ran out of her regular skincare products during the coronavirus lockdown and couldn't access it so a friend recommended an alternative to her.
Ini Edo said the new product ended up damaging her skin when she tried it. The 38-year-old "World Apart" actress said she's been depressed for some days because of her damaged skin. She added that her face currently looks like she has eczema and she hasn't been able to use any skin product on her skin for days because she is hoping for her damaged skin to heal.
Ini Edo wrote a short caption alongside the photo and video she shared on Instagram:
"DISCLAIMER: I am not trying to bleach!! I really really love my #Brownsugar. . This is skincare product gone bad! What can I do? I am currently on set and it's quite embarrassing especially because it looks like eczema. I need to fix this. I will keep you posted."
Ini Edo is a popular Nigerian actress who has featured in over 50 Nollywood movies.