by Gloria Ezeh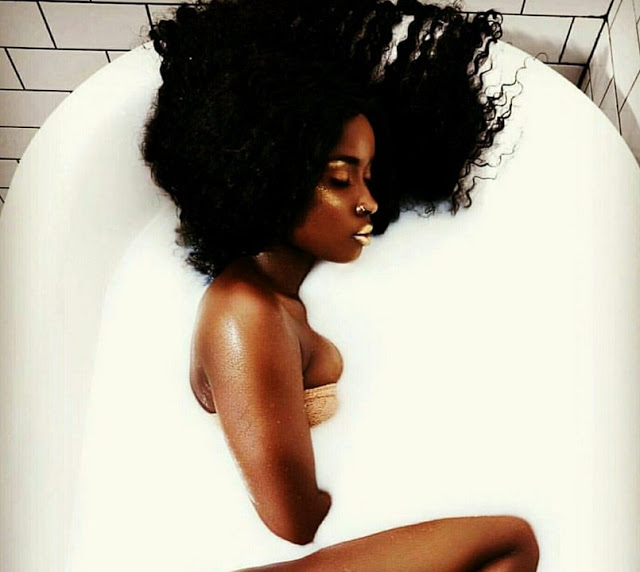 I've heard countless times from friends (and family sometimes) that dark and chocolate skin is easy to care for.
While there may be some truth to this, especially when compared to the strict care routines light skin requires, I still believe dark skin needs as much attention, if not more.

All skin types need care, and most times taking good care of your skin can be a personal journey. Some dark skins are more sensitive than others, so it's left for every individual to discover the best products and routines that work best for their skin types.
I've seen people quickly recommend black soaps like Dudu Osun for dark skin but I frown on this. Dudu Osun may be great for Chika but it doesn't mean it'll work for every other dark-skinned person in the country (not for me at least).
I've tried Dudu Osun once and I found it too caustic for my skin. A lot of people I know have also complained of the soap's harshness.

On the other hand, my best friend uses it and continues to praise its amazing skin-caring properties.
This scenario applies for all the other off-label black soaps you see flying around in the market. You should not pick a soap because the color of the soap matches your skin color.
Soap making is a chemical process and there's hardly any soap that is not a chemical substance. For the greater good of your precious dark skin, you should only go for soaps that are mild and don't have any harsh additives or bleaching agents
From a compilation of personal experiences of different dark-skinned people with flawless skin, these are the best 5 soaps that any dark-skinned person in Nigeria can use:
Palmolive is manufactured by the same company that makes Colgate toothpaste. The soap is mild and great for use on dark skin.

The palm and olive oils the soap formula contains help to lock in moisture and keep the skin hydrated all day long. All Palmolive soap varieties are great but Palmolive Moisture Care is the class most recommended for dark skin.
4. Nivea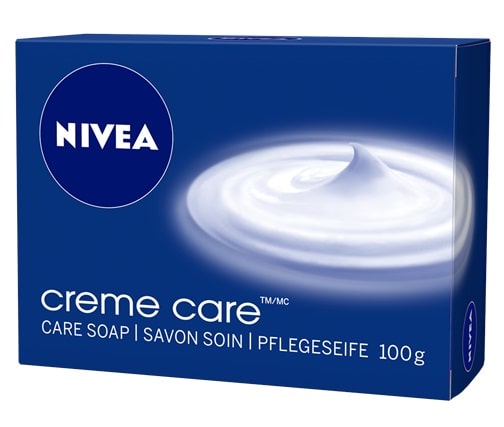 Nivea Cream Care cleans and exfoliates the skin well whilst remaining gentle and soft on the skin. It doesn't bleach and is especially perfect for washing face.
The bar contains rich almond oil that helps keep the skin radiant and silky smooth after every wash.
Ivory is made by Procter and Gamble, the same company responsible for Always sanitary pads, Ariel detergents, and Oral B toothpaste.

The soap's luxurious creamy lather will leave the skin smooth and refreshed all day. Ivory is particularly great for sensitive black skin and can be used for long showers.
Procter and Gamble now also owns Olay, after it acquired it in 1985 as part of the Richardson-Vicks group.

The change of ownership never affected Olay's quality. P and G still maintained the same skin-nourishing formula Olay is known for. Olay Beauty Bar is an ultra-moisture beauty soap that contains shea butter. The soap is formulated with a lot of nourishing conditioners that leave your skin soft, smooth and perfectly hydrated.
Dove soap (manufactured by Unilever) is the perfect soap from dark skin that is always dry.

Dove soap does not lighten skin but contains a lot of natural ingredients like aloe vera that pampers skin and prevents blemishes. There is also the coconut and argan oil variety, both of which do amazing work in keeping dark and chocolate skin clean and radiant after every wash.
0. Palmer's Cocoa Butter Soap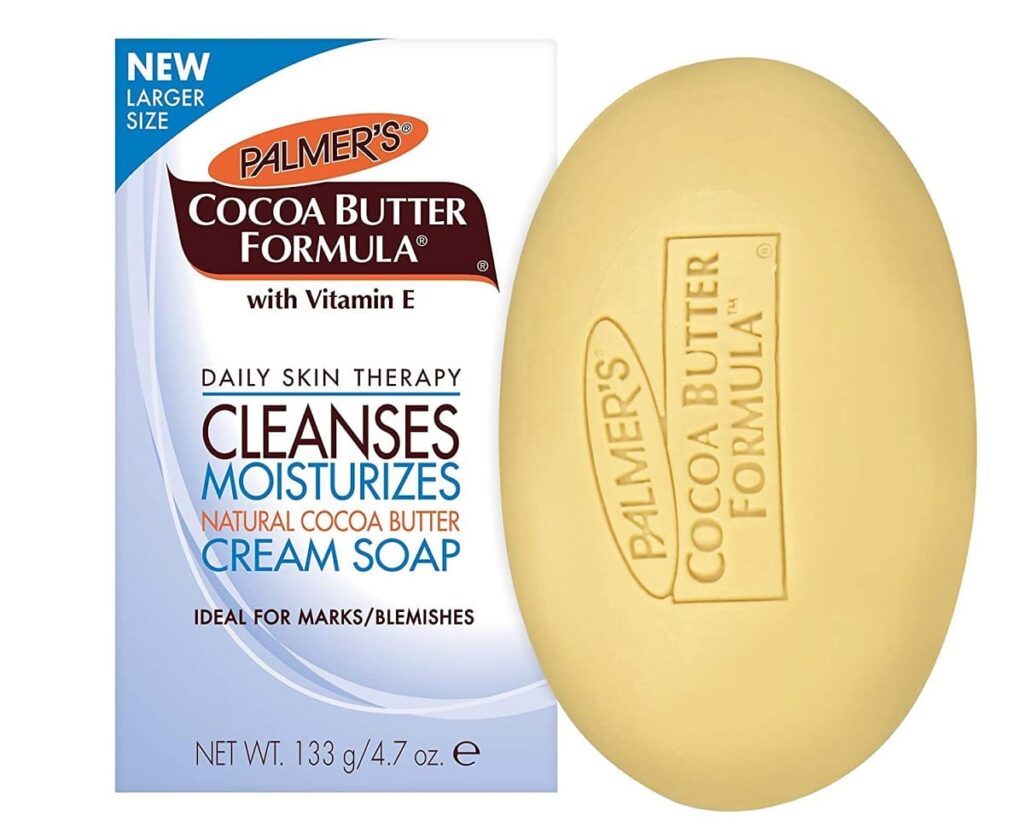 This is another good soap to use on your dark and chocolate skin. It is made from organic ingredients and has a rich lather for cleansing skin. The cocoa butter it is made from is an excellent moisturizer that helps to keep the skin soft and supple. Palmer's Cocoa Butter Soap also contains Vitamin E that helps protect the skin from harmful UV rays.