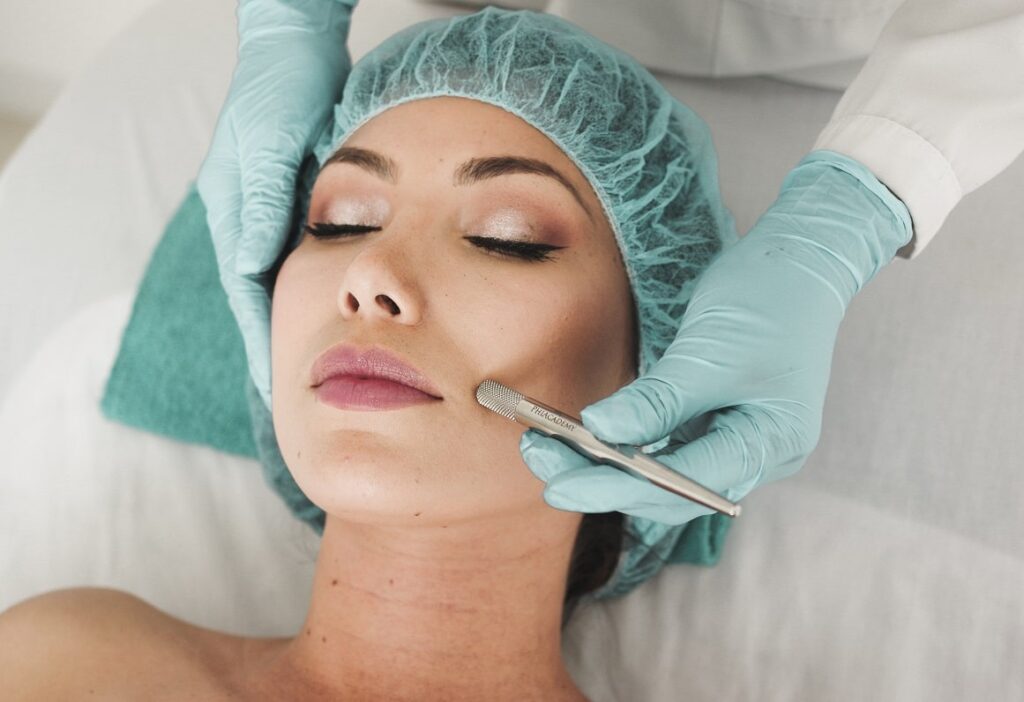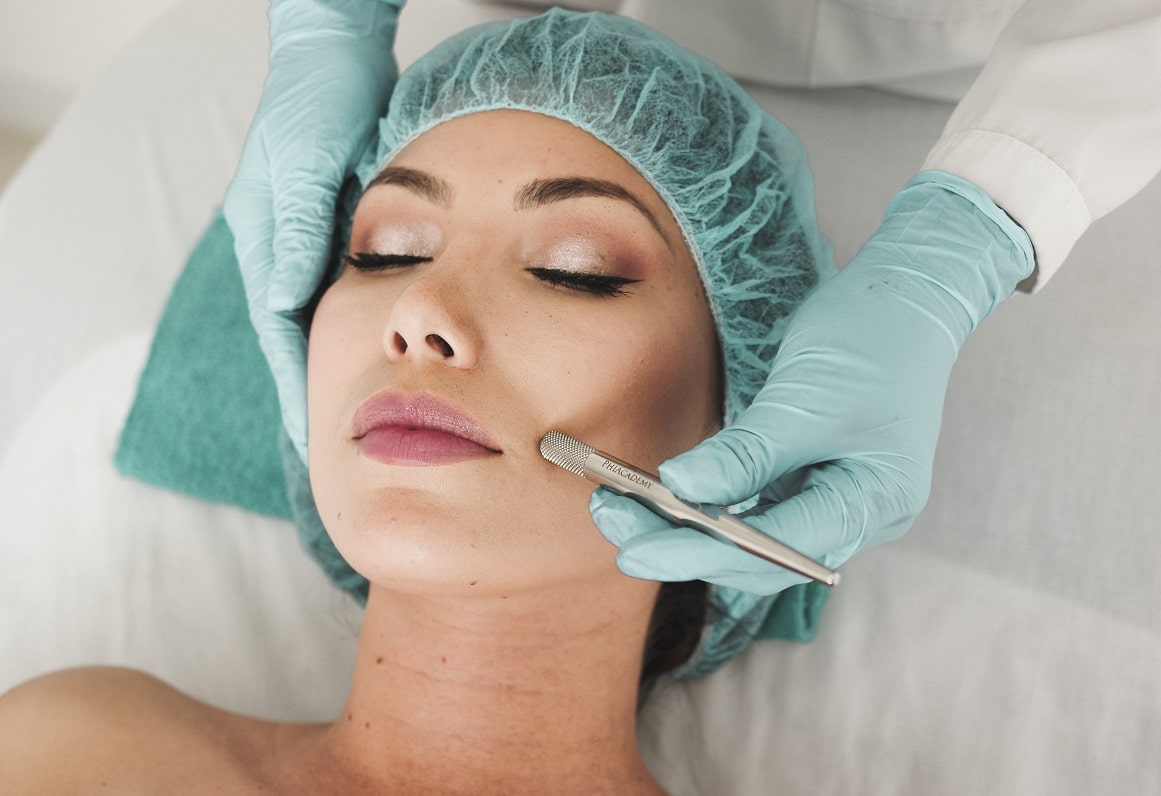 Let's be honest – it is harder (and even more expensive) to maintain lighter skin.
There are a lot of things a dark-skinned person can do and get away with that a fair-skinned person cannot. Light skin glows only when it is perfect. With flawless fair skin, you can easily be the star at any gathering.
But with fair skin afflicted with spots and blemishes, I doubt you would even want to go out in the first place. Breakouts look worse on fair skin – and for this reason, it becomes quite necessary for light-skinned people to invest in a good skincare regimen.
Choosing the right soap for your fair skin in Nigeria:
There is no general best soap for all fair-skinned people. What we have however is a particular soap best suited for your fair skin. That this soap is perfect for your skin does not mean it will also be perfect for your best friend.
We can only help you with how to choose the best soap for your fair skin in Nigeria. The first step to this is knowing what the soap is made from. Look through the list of ingredients.
Avoid soaps that contain hydroquinone and sodium lauryl sulfate and look out for ones that have lemon, papaya, kojic acid and glutathione.
There is mounting evidence about the dangers of hydroquinone on skin. The chemical is a well-known skin-lightening agent which has been found to be both toxic to cells and also cause harmful cell mutations.
Due to this negative press, some manufacturers now label hydroquinone as tocopheryl acetate on their products, so be sure to scan for both names.
Prolonged use of soaps containing sodium lauryl sulfate (SLS) can strip the skin of its natural oils and lead to skin reactions.
Lemon, papaya, kojic acid and glutathione all have skin whitening and anti-ageing properties. They are also rich in antioxidants and helps to eliminate radicals that cause bad skin reactions.
Here are 7 recommended soaps for fair skin in Nigeria:
1. Oriflame® Essentials Fairness Mild Soap Bar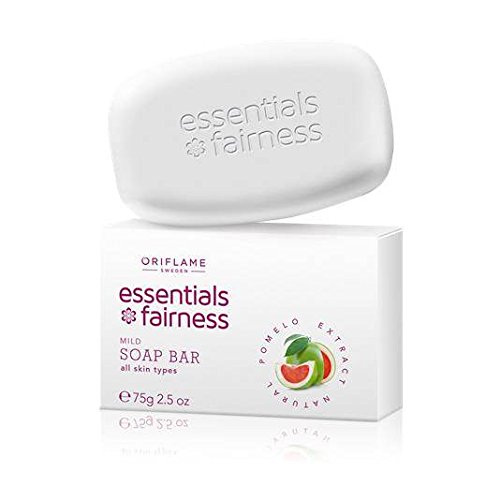 The Oriflame Essentials Fairness Mild Soap Bar produces a smooth and fragrant lather that soothes skin. This soap contains grapefruit extract which has been proven to reduce the incidence of acne and dark spots. Use daily to achieve skin that glows.
2. Ambi® Skincare Complexion Cleansing Bar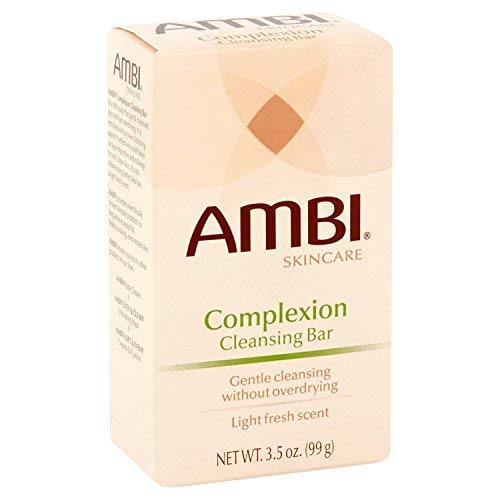 The Ambi Skincare Complexion Cleansing Bar is especially recommended for those with spotty skin or breakouts. The soap doubles as a scrub so you might not need to scrub often when using it. You will definitely love Ambi's super-fresh scent.
3. Fair & White® Exclusive Whitenizer Exfoliating Soap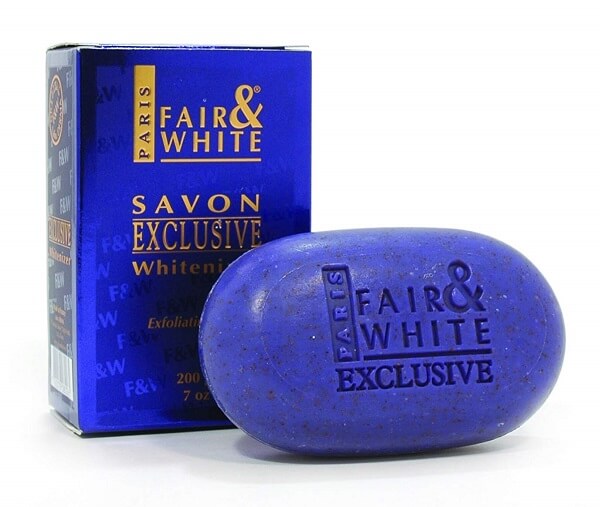 The Fair and White Exclusive Whitenizer Exfoliating Soap is perfect for cleansing and keeping skin free of dead cells that dull skin. Constant use of this product helps to restore the natural radiance of your skin. The Fair and White Exclusive Whitenizer Exfoliating Soap contains apricot seed powder which has been known to smooth skin texture by clearing damaged and dead skin cells. You can use this soap as a second product – use regular bath soap every other day and then use the Fair and White Exclusive Whitenizer Exfoliating Soap every 2 or 3 days. Be careful to buy only the original product because fakes of this product are widespread in Nigerian stores.
4. Olay® Age Defying Beauty Bar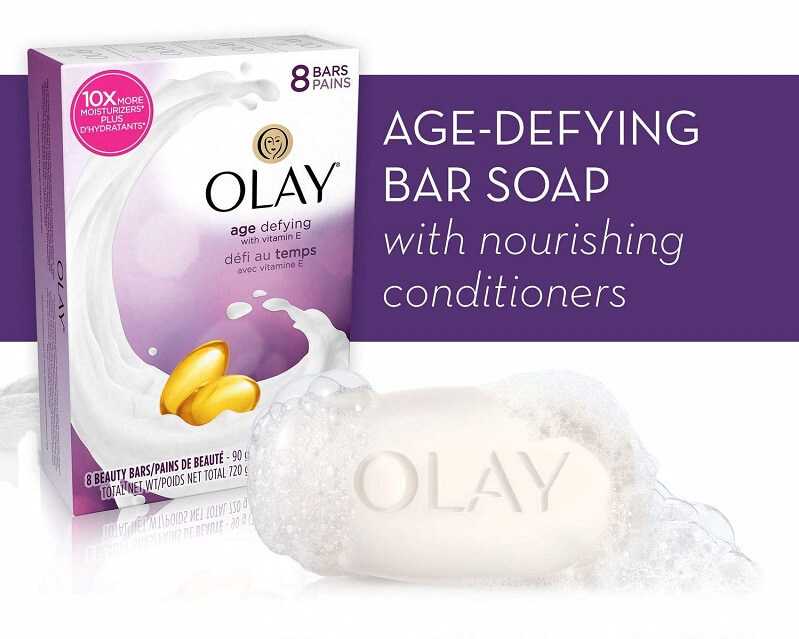 The Olay Age Defying Beauty Bar is perfect for older people with fair skin. The skin is perfect for skin rejuvenation. The soap contains Olay's unique age defying formula and other nourishing conditioners to help skin stay young and spot-free all year round.
5. Clovate® Exfoliating Soap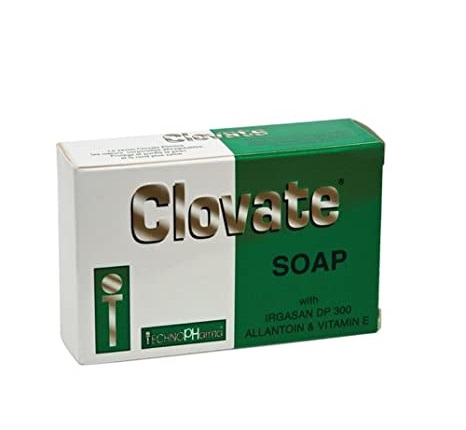 The Clovate® Exfoliating Soap is perfect for fighting skin discolouration and improving clarity and radiance. It is especially recommended for people who achieved fairer skin by lightening. Those with naturally fair skin can also use it. The Clovate® Exfoliating Soap contains lactic acid which has been known to fight hyperpigmentation, age spots, and other factors that contribute to a dull complexion.
6. Dove® Beauty Bar (for sensitive skin)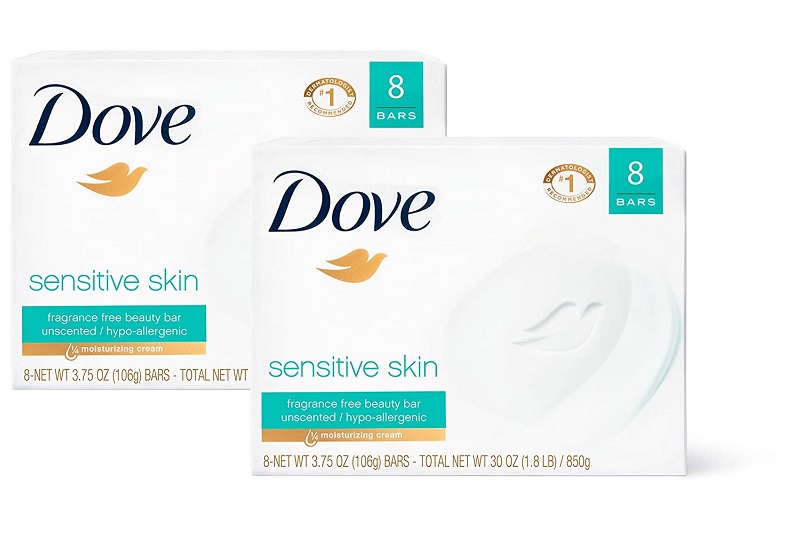 This Dove product is specially formulated for sensitive fair skin. It cleanses, moisturizes and nourishes. This product is recommended for those who just want to maintain their healthy skin the way it is. The soap maintains your skin's natural moisture barrier and hydration levels and keeps skin fresh and young.
7. Vanicream® Cleansing Bar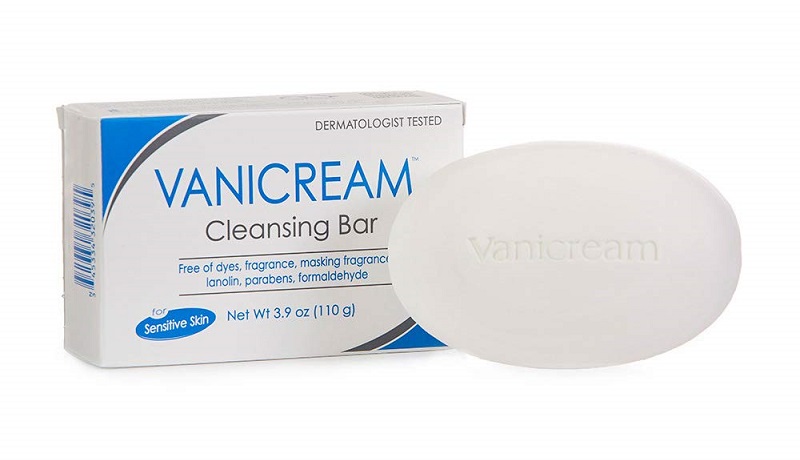 The Vanicream Cleansing Bar contains a special formula called "Vanicream Cream Base" which has been proven to keep skin feeling soft and moisturized. The Vanicream Cleansing Bar is gentle and is perfect for sensitive skin too.
As a fair-skinned person living in Nigeria, there are things to abide by to maintain clear skin:
1. Do not stay in the sun for too long
Early morning sun or the dying evening sun is not bad but do well to stay away from hot and violent rays of the afternoon sun.
2. Don't jump on any skin product you see
That your best friend is "your colour" doesn't mean you can safely use whatever she is using. When trying out a new product, do a test application on a small area of skin first and watch out for the results.
3. Personal hygiene
There is an extra need to keep fair skin clean at all times. Make sure you shower at least twice each day. The water ph should be between 6 to 8.
4. Scrubs are your best friend
You can't be fair-skinned and not know about facial scrubs. It is safer to invest in organic scrubs or ones with a high percentage of natural ingredients. Good news is you can easily make one at home yourself.
Personally, I've found this homemade honey and oatmeal facial scrub quite effective.
Ingredients you need to prepare homemade honey and oatmeal facial scrub in Nigeria:
a. 1/2 cup of uncooked oats
b. 2 tbsp honey
c. 15 drops lavender essential oil
d. 15 drops tea tree essential oil
e. 1 tsp dried lavender (optional)
Blend the oats a little to reduce coarseness. Then transfer in a bowl and sprinkle with small hot water. Then add all the other ingredients and mix thoroughly.
Scrub your face with the resultant paste. You can repeat every four days or one week.