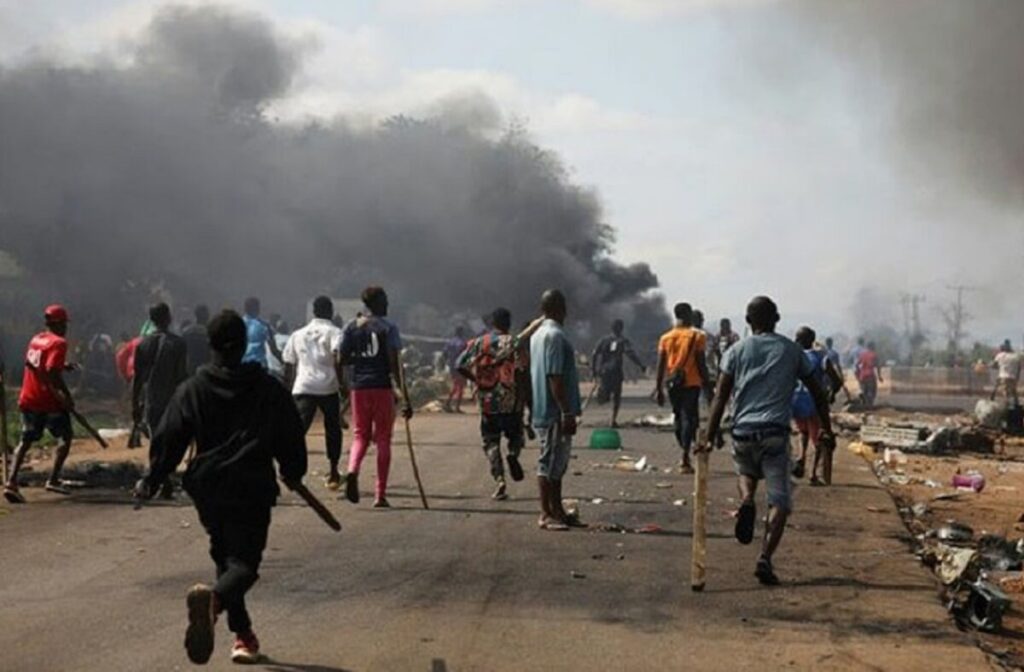 The formerly peaceful #ENDSARS protests in Lagos State have transformed into full-blown violence as thugs and hoodlums storm different parts of the state to attack people and property.
The Orile Iganmu Police Station was burned down earlier today as well as another in the Ojoo area.
A video of the thugs lynching a police officer has gone viral online.
Watch the video of thugs lynching a policeman in Orile today below. (Warning: Disturbing footage)
There are reports that the police officer shot one of the thugs first which led to the mob descending on him.