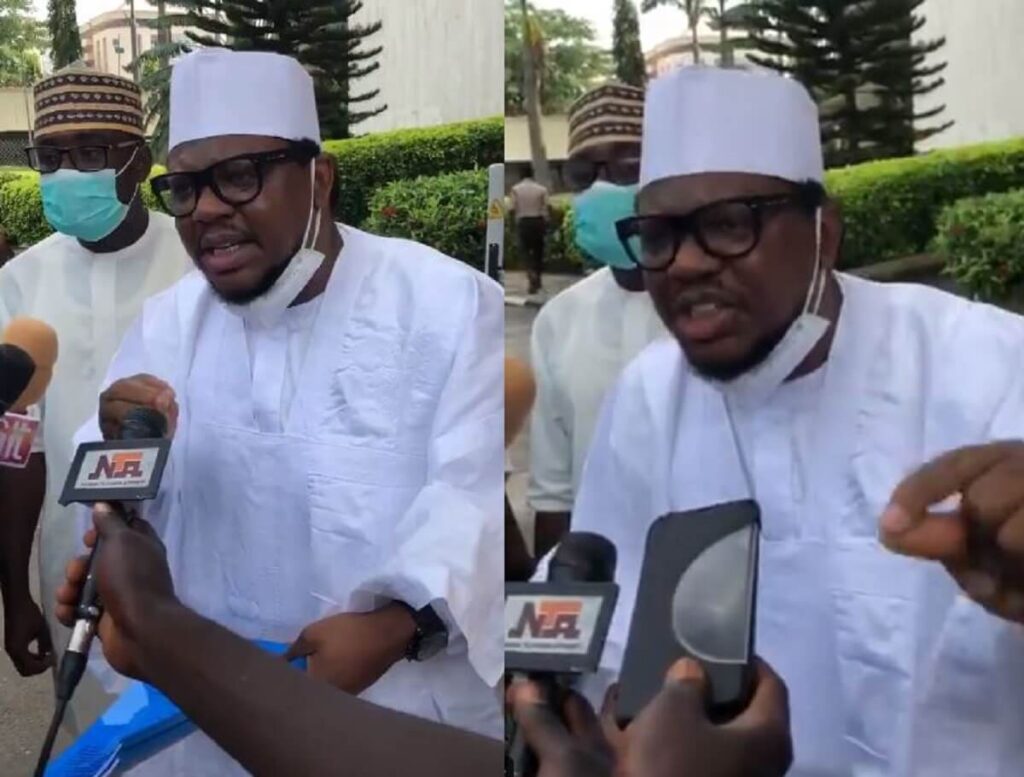 Adamu Garba, a former presidential aspirant in Nigeria, has followed through with his threat to sue Twitter CEO, Jack Dorsey for supporting the #ENDSARS protests in Nigeria.
Mr Garba had last week Thursday, October 15, told Twitter CEO Jack Dorsey that if the protests in Nigeria evolve into disorder, he would meet him in court.
Keeping to his threat, Mr Adamu Garba has today, October 20, 2020, filed a petition against Jack Dorsey at the Federal High Court in Abuja.
The politician posted a video of himself addressing newsmen after filing the petition against Jack Dorsey.
In the petition, the former presidential aspirant asked Jack Dorsey to pay $1 billion (around N380 billion) to the Nigerian government for meddling in the affairs of the country and instigating chaos.
An expert who spoke to DNB Stories said:
"The Federal High Court in Abuja obviously lacks the jurisdiction to take on such a case and the case will most likely be struck out at the first reading."