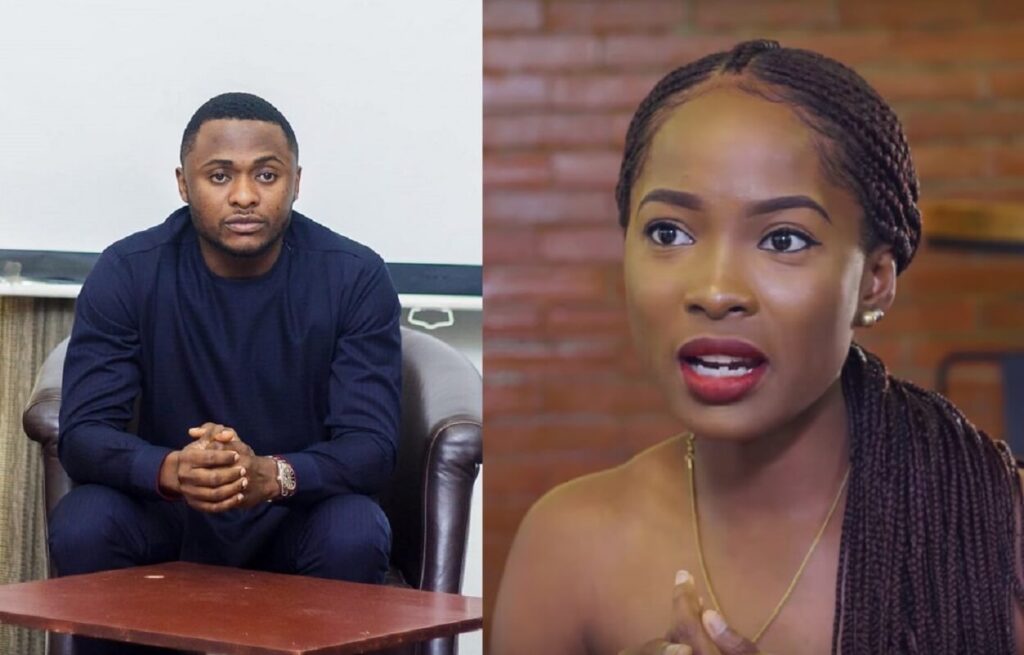 Nollywood actress Jemima Osunde has criticized Ubi Franklin after he followed Davido and some other Nigerian celebrities including DBanj, CDQ and Koredo Bello to a meeting with the Inspector-General of Police Mohammed Adamu earlier today, October 12.
Ubi Franklin who was one of the delegates at the meeting did an Instagram Live video where he mentioned that there are still good police officers out there.
In reaction to Ubi Franklin's attendance at the meeting, actress Jemima Osunde tweeted that the music artist manager did not represent Nigerians at the meeting.
The 24-year-old actress wrote:
"I don't know about you but I didn't send Ubi Franklin me Dbanj to represent me. #SARSMUSTEND."
Ubi Franklin fired back at the actress, telling her to shut up.
Franklin wrote:
"I didn't go to represent you either, don't try to feel important. I accompanied Davido to see the IG. So shutup."