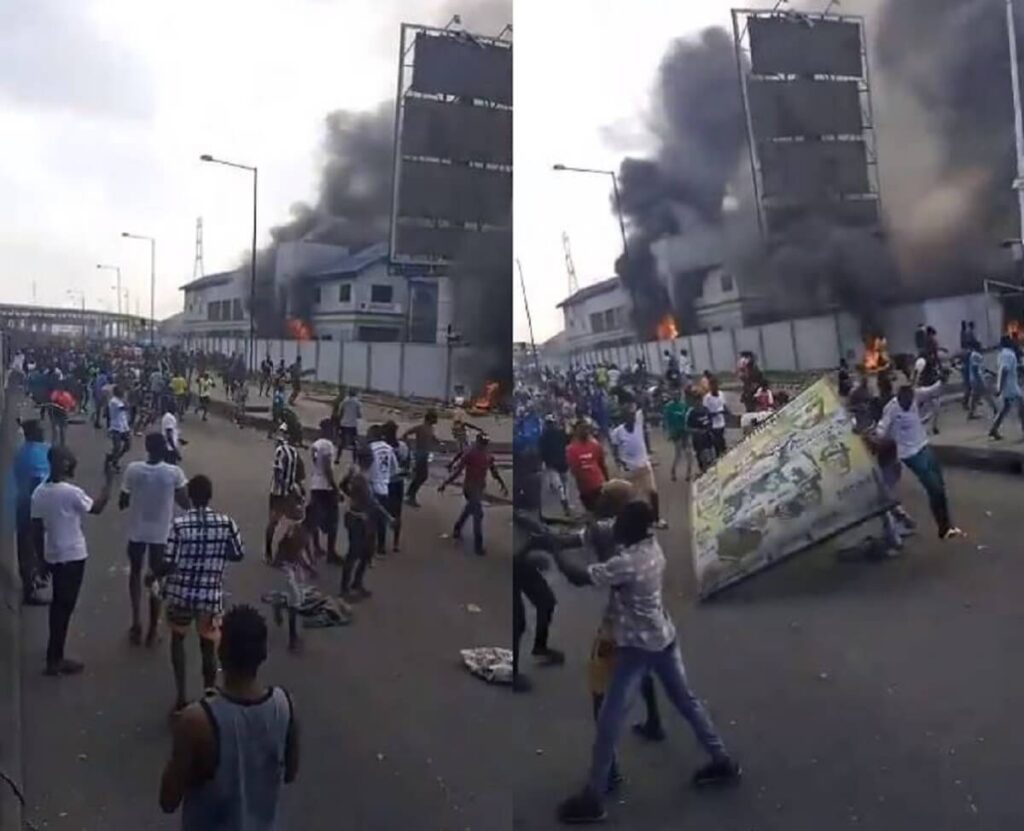 The ongoing #ENDSARS protests seemed to have been taken over by thugs in some areas and are now turning the formerly peaceful protests violent.
The unruly thugs have blocked all major highways in Lagos and are destroying government and private properties.
Orile Iganmu Police Station has been set on fire. Residents of the area and neighboring cities are advised to stay safe.