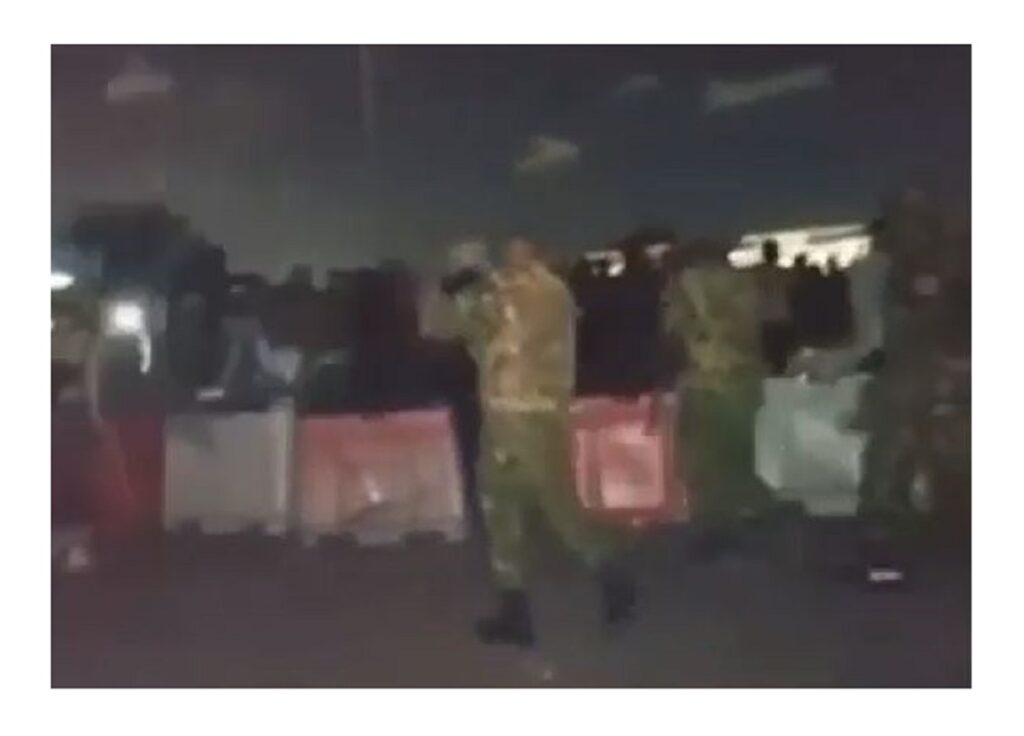 A newly emerged video has shown that it was army men in uniform that shot at unarmed protesters camping at Lekki Toll Gate, Lagos.
The Tuesday, October 20 incident has stirred widespread anger and condemnation for the Nigerian government.
The protesters were reportedly singing the Nigerian National Anthem when the soldiers opened fire on them.
At least 15 people have been reported dead and injured.