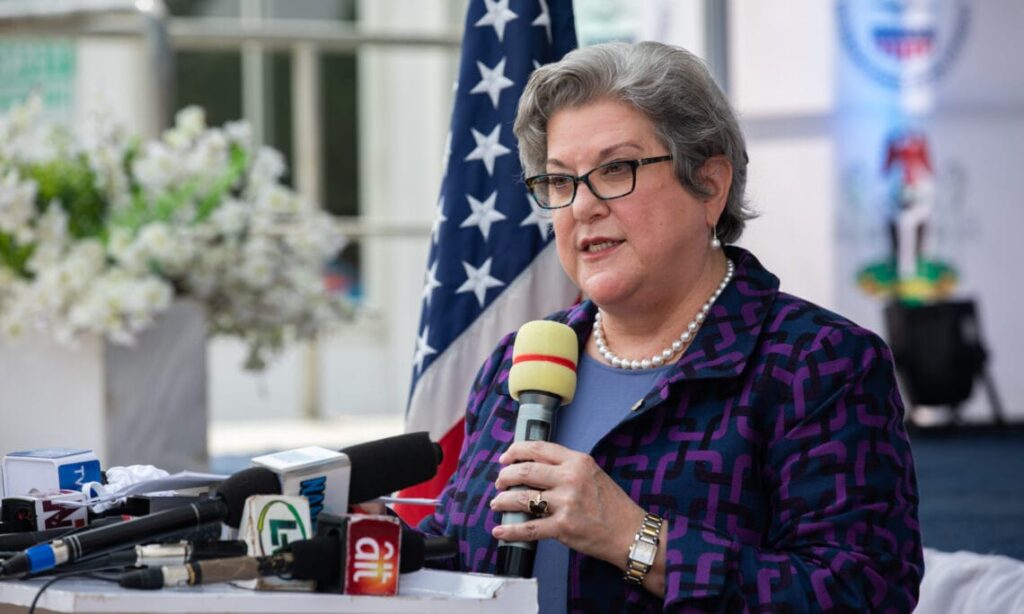 The United States government has reacted to the report of the #EndSARS Judicial Panel of Inquiry and Restitution which indicted both the Nigerian Army and the Police in the shooting and killing of some unarmed protesters at the Lekki toll gate area on October 20, 2020.
The panel following the conclusion of its investigations into the October 20 #EndSARS shooting found that the Nigerian Army "shot, injured and killed unarmed helpless and defenceless protesters, without provocation or justification".
The report also accused the Nigerian Police of attempting to cover up the crime by cleaning the Lekki toll gate area after the incident.
Reacting to the bombshell report, the United States government said it welcomes the panel's conclusion, adding that they look forward to the response of the Lagos State government to the shocking discoveries.
A statement shared by the US Mission in Nigeria reads:
"The United States welcomes the conclusion of the Lagos State Judicial Panel of Inquiry with the transmission of its final report. We look forward to the Lagos State government's response as part of a process that represents an important mechanism of accountability regarding the #EndSARS protests and the events that took place near the Lekki Toll Gate on October 20, 2020.
"Those events led to serious allegations against some members of the security forces, and we look forward to the Lagos State and federal governments taking suitable measures to address those alleged abuses as well as the grievances of the victims and their families."