There are dozens of beaches and resorts in Nigeria. There are over 15 beaches and resorts in Lagos State alone.
Thousands of Nigerians visit these beaches and resorts every month. But not all beaches in Lagos are free to enter.

The first part of planning a fun trip to any of the beaches in Nigeria is finding out about the beaches' entry requirements.
We have compiled a list of all the beaches/resorts in Lagos and their entrance fees below:

1. Elegushi Private Beach, Lekki – Gate fee: ₦1,000
2. Atican Beach, Ajah – Gate Fee: ₦500 (weekdays) and ₦1000 (weekends)
3. La Campagne Tropicana, Ibeju Lekki – Gate Fee: ₦5,000
4. Tarkwa Bay – Gate Fee: ₦200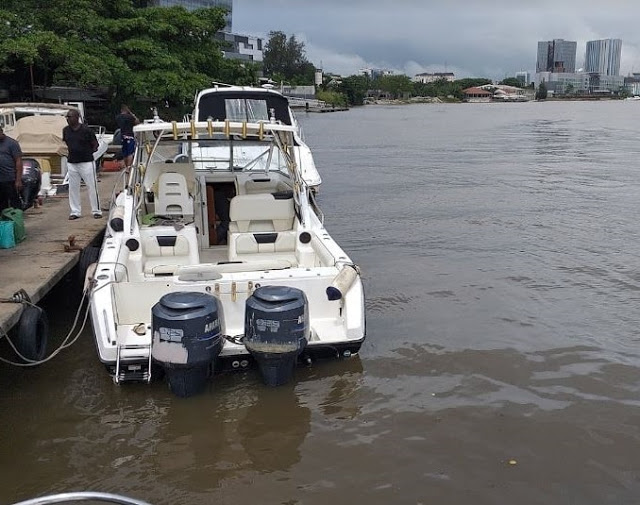 NB: Boat ride to Tarkwa Bay attracts additional costs (between ₦500 to ₦5,000, depending on the type of boat and cruise service used).
5. Oniru Beach, Ozumba Mbadiwe Avenue – Gate Fee: ₦500
6. Whispering Palms, Badagry – Gate Fee: ₦2000 for two.
7. Lekki Leisure Lake, Lekki – Gate Fee: ₦1000 on Saturday and ₦1500 on other days.
8. Coconut Beach Resort – Gate Fee: Free
9. Eleko Beach – Gate Fee: 500
Others:
i. Ilashe Beach Resort – Gate Fee: ₦
ii. Inagbe Grand Resorts – Gate Fee: ₦
iii. Chaka Resort – Gate Fee: ₦
iv. Lekki Beach Resort – Gate Fee: ₦

v. Ibeshe Lagoon Beach Club and Spa – Gate Fee: ₦

vi. Alpha Beach Resort – Gate Fee: ₦

vii. La Manga Luxury Beach Villas – Gate Fee: ₦

viii. Eko Tourist Beach Resort – Gate Fee: ₦

ix. Baracuda Beach Resort – Gate Fee: ₦

x. Kamp Ikare Beach Resort – Gate Fee: ₦

***

Visiting a beach:

The amount of fun you are going to have at the beach depends, to some extent, on the kind of friends you are going with. On that note, it might just be more fun to go to the beach with your tribe.

Depending on the people you are with, there are a lot of fun activities you can try at any Nigerian beach.

Instead of just relaxing and sunbathing, you can do fun group swims or play any of the exciting beach games like beach soccer or volley. You can also opt for fun group games and throw a picnic!

To read more about gate fees for Nigerian beaches, click below:


(adsbygoogle = window.adsbygoogle || []).push({});