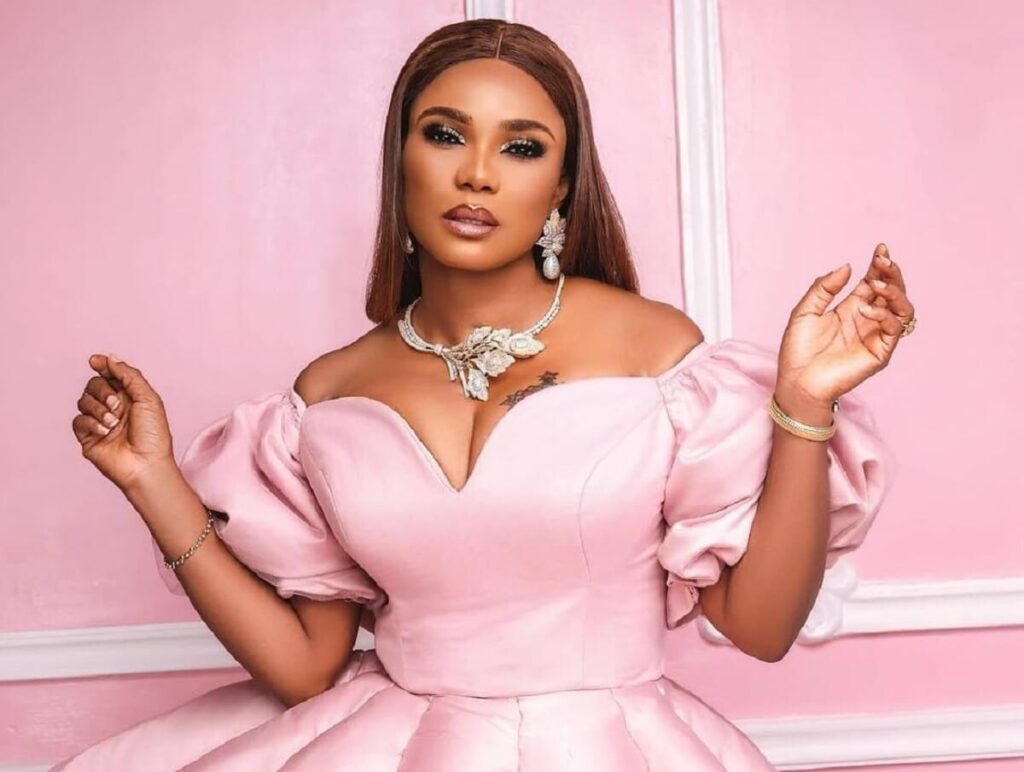 Nigerian actress Iyabo Ojo has alleged she is being threatened by the government for joining the #EndSARS protests against police brutality in Nigeria.
The mother of two narrated on Wednesday, November 4, how she woke up to a message from a friend that her name was being mentioned in government circles.
The actress wrote:
"So this morning I wake up to a message from a friend in the media, he said someone sent this to him – 'Now if you are close to Iyabo Ojo, advise her to calm down. Smart celebrities who have brains don't take on governments ooo. I was somewhere and her name was mentioned.' Are we now threatened to silence?"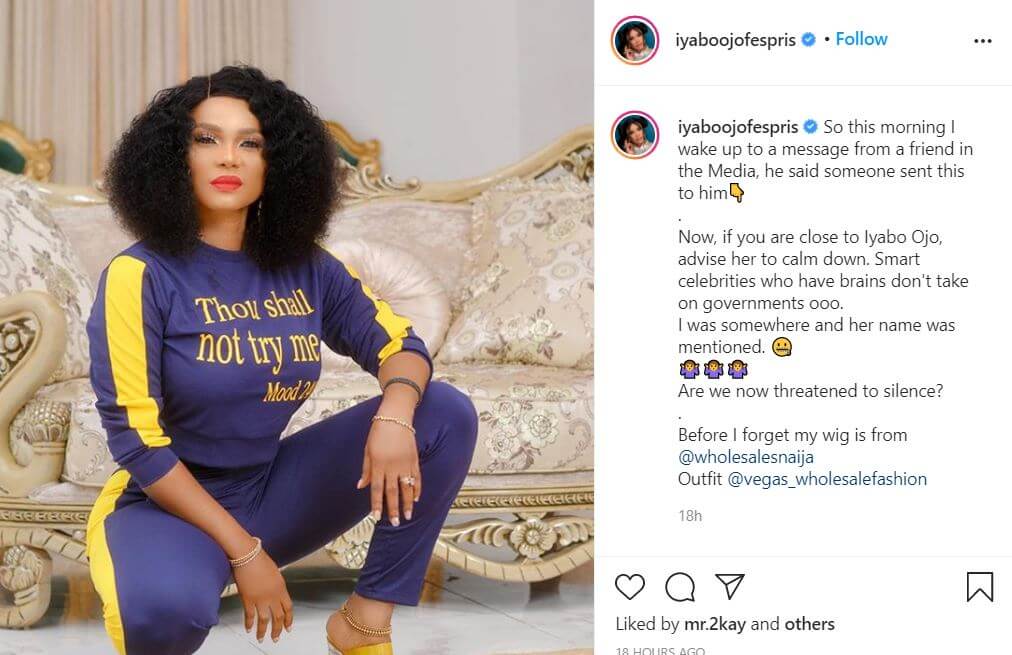 Iyabo Ojo has been open about her support for the #EndSARS campaign against police brutality and other forms of government ineptitude in Nigeria.
Iya Ojo had on October 25 vowed never to support any Nigerian politician whether from the ruling APC or the opposition PDP.