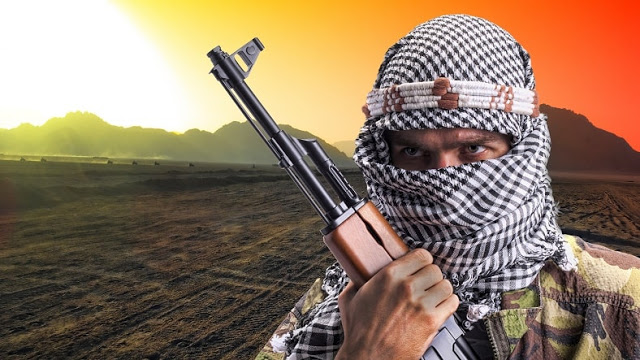 Nigeria's army has captured a key Boko Haram camp, the Islamist militant group's last enclave in the vast Sambisa forest that was its stronghold, President Muhammadu Buhari said on Saturday.

Boko Haram has killed 15,000 people and displaced more than two million during a seven-year insurgency to create an Islamic state governed by a strict interpretation of sharia law in the northeast of Africa's most populous nation.
The group controlled an area about the size of Belgium in early 2015 but has been pushed out of most of that territory over the last year by Nigeria's army and troops from neighboring countries, shifting to a base in the Sambisa, a former colonial game reserve.
"I was told by the Chief of Army Staff that the camp fell at about 1:35 pm on Friday, December 23, and that the terrorists are on the run, and no longer have a place to hide," Buhari said in a statement.
Buhari said the capture of Camp Zero marked the "final crushing of Boko Haram terrorists in their last enclave in Sambisa forest".
Army spokesman Sani Usman said the military was "happy and proud of the accomplished task" without giving further details.
Nigeria's military has been conducting an offensive in the forest during the last few weeks. Officials said in recent days that insurgents were fleeing into surrounding areas, warning residents to be vigilant.
Despite having been pushed back to the Sambisa forest, Boko Haram still stages suicide bombings in northeasteran areas and in neighboring Niger and Cameroon.
Ryan Cummings, director of Africa-focused risk management company Signal Risk, said it was unlikely that the entire insurgency was being coordinated from the Sambisa.
"Boko Haram may have both logistical and operational bases both within and outside of Nigeria's borders," he said.
Boko Haram pledged allegiance to Islamic State (IS) last year but signs of a rift emerged in August after IS announced a new leader, Abu Musab al-Barnawi.
Boko Haram's hitherto leader Abubakar Shekau later appeared to contradict the appointment in a video message. Analysts say Shekau's faction is based in the Sambisa while al-Barnawi's group operates in the Lake Chad area.