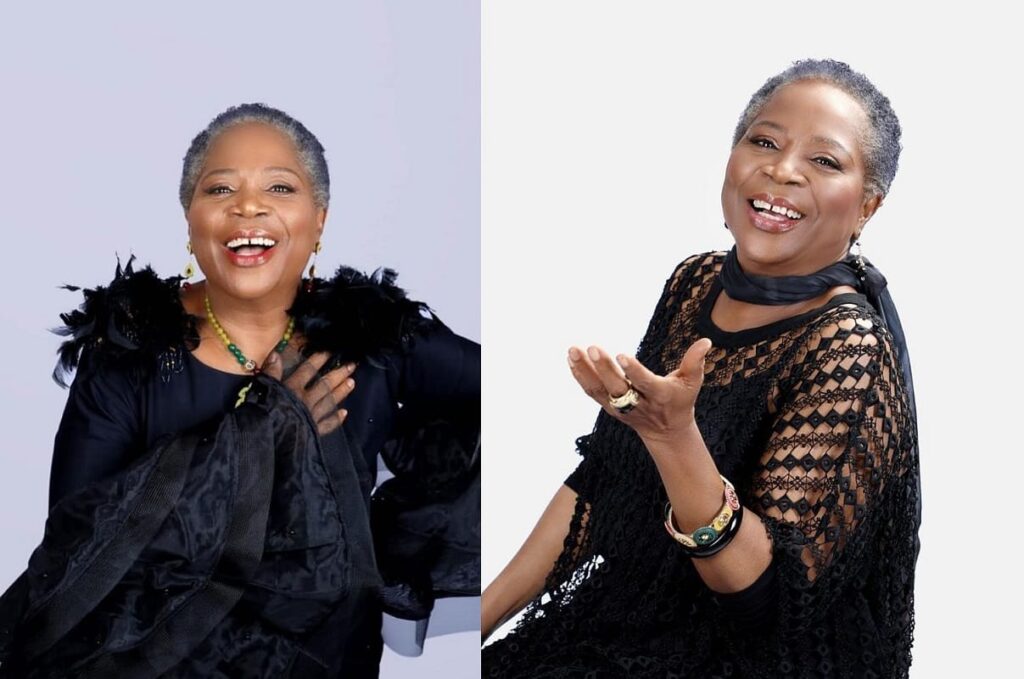 Legendary Nigerian actress, singer and journalist Onyeka Onwenu turned 69 years old on this day, January 31.
Though originally from Arọndịzuọgụ in Imo State, Onyeka Onwenu was born on 31st January, 1952, in Obosi, a town in Anambra State located near Onitsha.
Most of her childhood and early education took place in Port Harcourt.
Onyeka Onwenu's parents were Dickson Kanu Onwenu, a Nigerian teacher and politician who died in 1956, and Hope Ochiedike Onwenu, a businesswoman.
Onyeka Onwenu was four years old when her father, Dickson Kanu Onwenu, died. She was raised by her mother, Hope Onwenu, alongside her four siblings.
Her mother died in 2012.
Onyeka Onwenu was trained abroad. She holds a Bachelor of Arts degree in International Relations and Communication from Wellesley College in Massachusetts. After graduating from Wellesley, she proceeded to The New School for Social Research, New York, where she bagged a Master of Arts degree in Media Studies.
Onyeka Onwenu gained recognition when she returned to Nigeria to do her compulsory NYSC service. She was posted to NTA where she made a huge mark as a seasoned journalist.
Onyeka is an all-round star who is an accomplished singer, actress and activist.
Dubbed the "Elegant Stallion", Onyeka Onwenu is one of Nigeria's living legends.