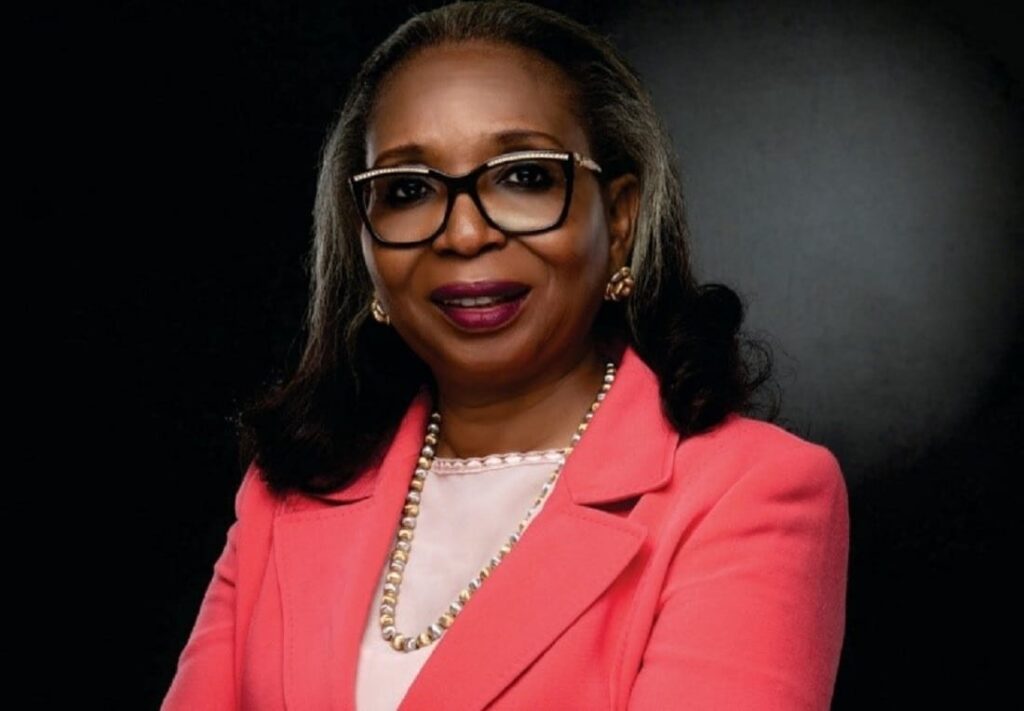 Ugly vices like corruption and bad leadership may have taken Nigeria down the list of world's most respected nations but that hasn't taken away the fact that Nigeria is blessed. All over the world, across a multitude of industries, Nigerians are making a great impact in leadership, changing lives and inspiring important discussions.
Nigerian women are some of the most successful and influential women in the world today. The list below contains the names of Nigerian women who have gone to extraordinary lengths to be the best at what they do, and most importantly, brought well-deserved recognition both for themselves and to our country, Nigeria.
Here is the list of Nigeria's most influential women as of 2021:
Note that this list is presented in such a way that women of all industries are covered:
10. Nwapa Adaobi Stella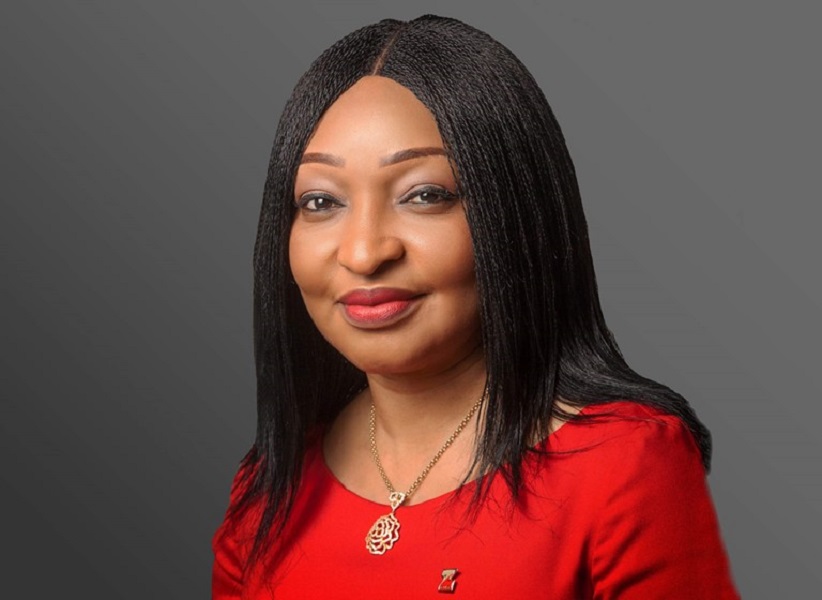 Nwapa Adaobi Stella is the current General Manager of Zenith Bank PLC – one of Nigeria's most successful financial institutions. An Imo State University alumna, Adaobi has held the position of Zenith Bank's general manager for around 15 years (since 2006). Adaobi Nwapa joined Zenith Bank in 1990 and has garnered over 30 years of experience in the banking industry. She is also a member of several respectable and globally-recognized organizations.
9. Ibukun Awosika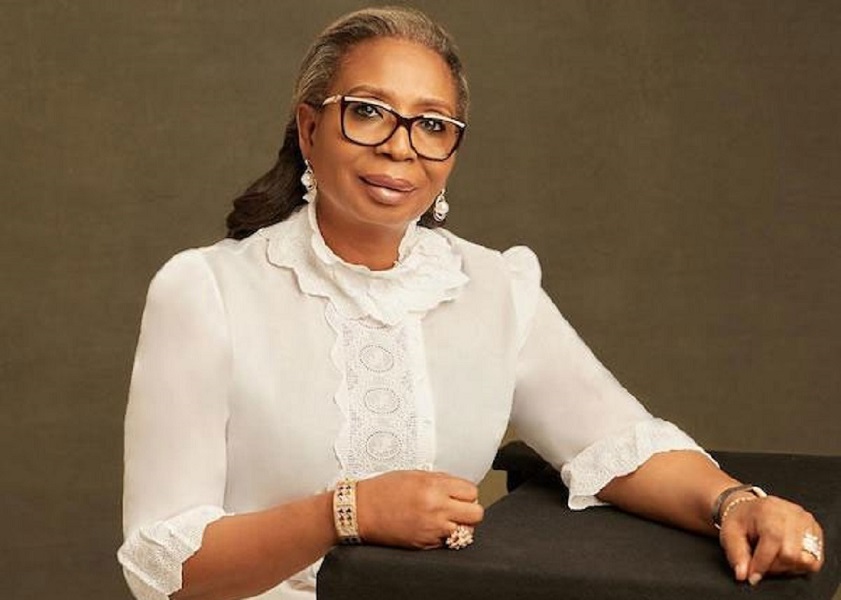 Ibukun Awosika (full name Ibukunoluwa Abiodun Awosika) was born on the 24th of December 1962, 58 years ago. She made history on September 7, 2015, by becoming the first woman to be appointed Chairman of First Bank of Nigeria (Nigeria's oldest bank) following the resignation of its former chairman, Prince Ajibola Afonja. Ibukun has since then fashioned out a successful career as a world-class businesswoman, motivational speaker, and author. She even recently starred alongside Temi Otedola in Kunle Afolayan's 2020 big-budget movie, Citation.
8. Agbani Darego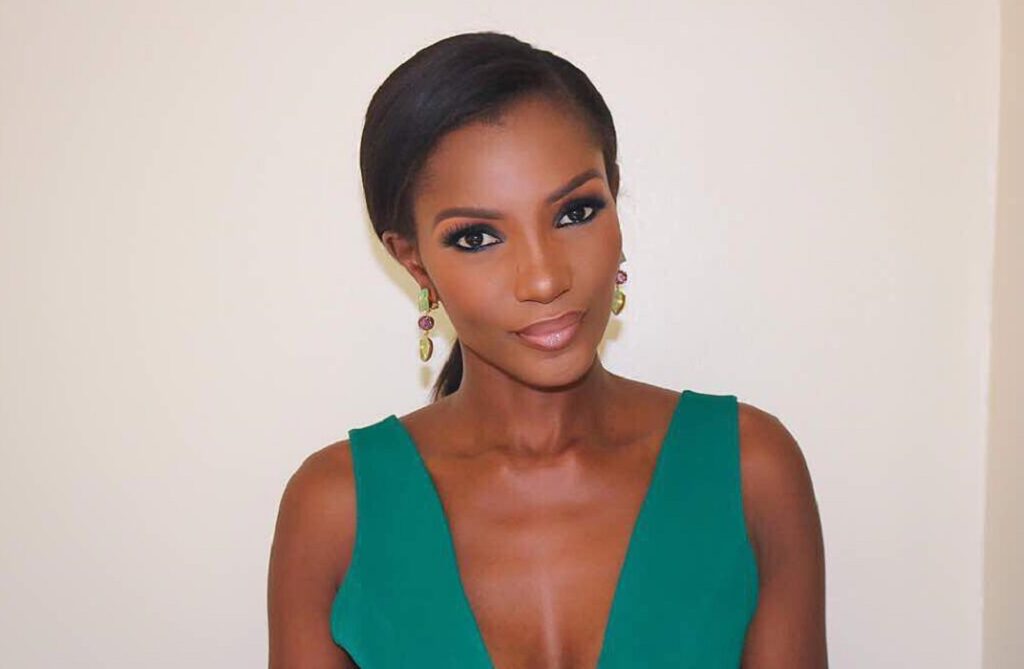 Agbani Darego is powerful because of what she represents – the very first indigenous African person to win the Miss World title. Agbani has been photographed by some of the world's most respected photographers and has worked with some of the world's biggest designers including Oscar de la Renta, Marc Bouwer, Tommy Hilfiger, Ralph Lauren, and Gianfranco Ferre. Agbani Darego has modelled for Avon, Christian Dior, Sephora, Target, and Macy's and even once had a three-year contract with top French cosmetic brand, L'Oréal. Agbani Darego has graced the pages of Vogue, Elle, Marie Claire, Allure, Trace, Stitch, Cosmopolitan, and Essence magazines.
7. Onyeka Onwenu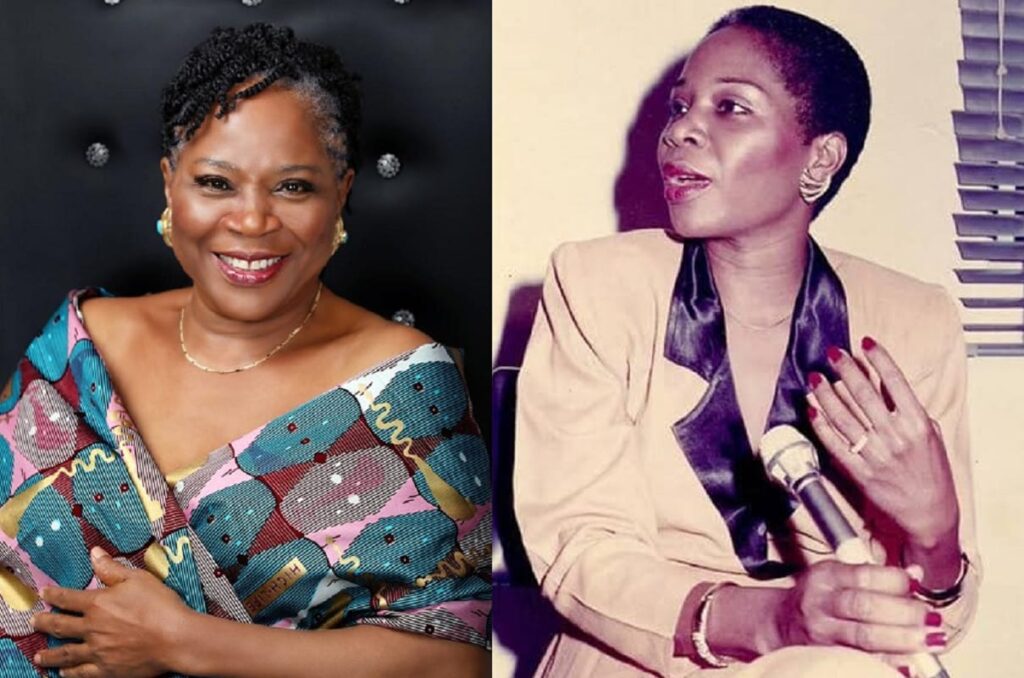 Onyeka Onwenu is a seasoned journalist and broadcaster who made a remarkable impact in Nigerian politics in the 80s. An acclaimed singer and actress, it was almost as if there is nothing Onyeka Onwenu cannot do. She has performed on the big stage and glowed on the big screen, the "Elegant Stallion" as she is fondly called definitely earned her spot on this list.
6. Genevieve Nnaji
Nollywood bombshell, Genevieve Nnaji has been cited as "Nigeria's most successful actress of her age" by several sources. She was honoured in 2011 as a Member of the Order of the Federal Republic (MFR) by the Nigerian government for her contributions to the country's arts and creative industry. Genevieve Nnaji has been extensively written on by several high-profile publications like CNN and the Times and is easily one of the biggest actresses in Africa.
5. Linda Ikeji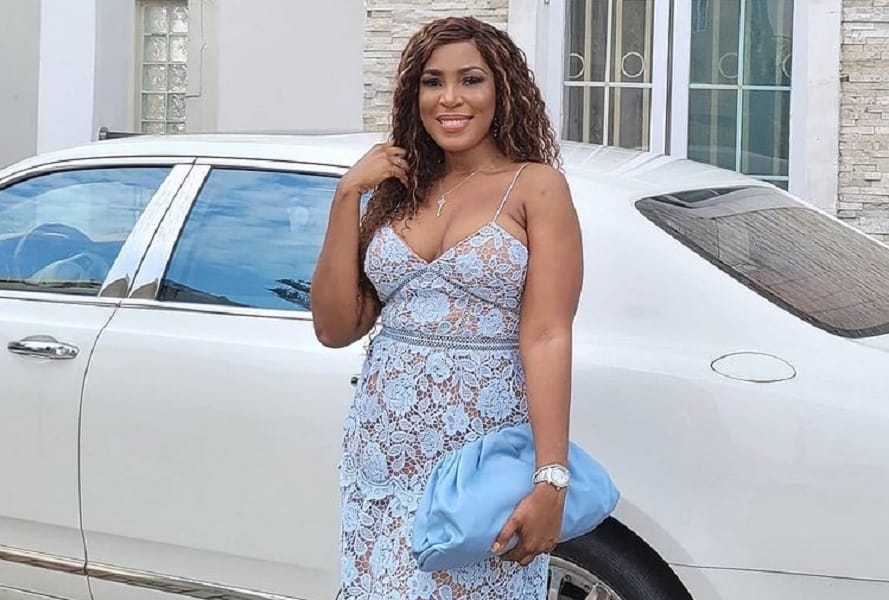 Media mogul Linda Ikeji started out as a young blogger living in Surulere, Lagos. Today, Linda Ikeji has become one of Africa's richest media entrepreneurs of her age with an estimated net worth of over N4 billion naira. A Forbes Africa-celebrated personality, Linda Ikeji has achieved massive success by turning something as ordinary as gossip into a million-dollar business.
4. Folorunsho Alakija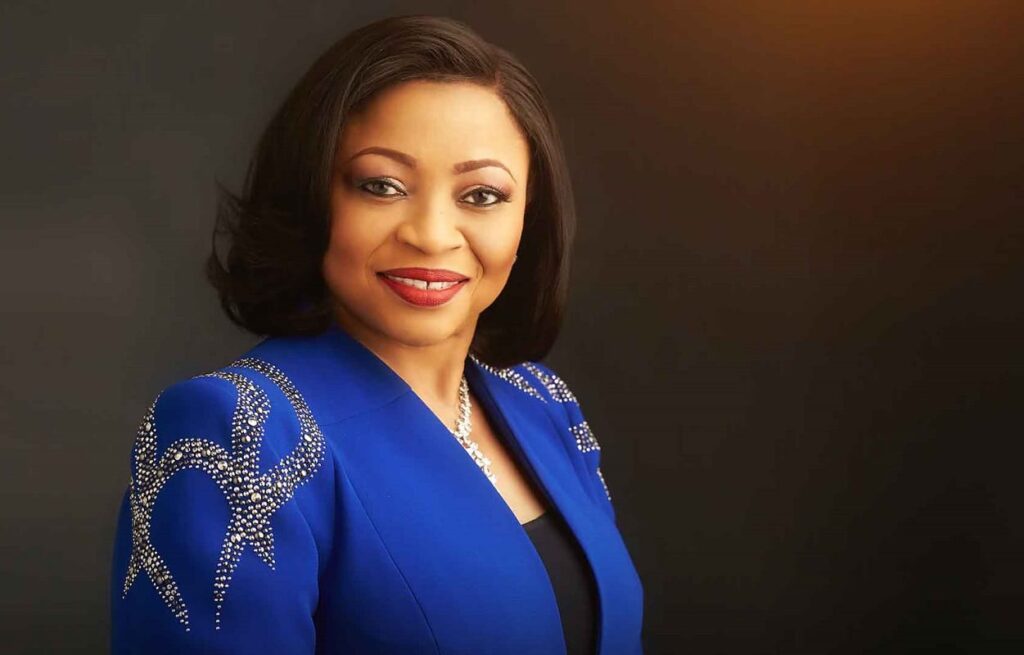 Often dubbed Nigeria's richest woman in the press, Folorunsho Alakija is the vice-chair of Famfa Oil in Nigeria. She was one of the earliest Nigerian women to conquer both the oil, fashion, real estate and printing industries in Nigeria. Folorunsho Alakija's net worth was estimated at $1 billion USD by Forbes in 2020, placing her 20th on the list of Africa's richest billionaires.
3. Amina Mohammed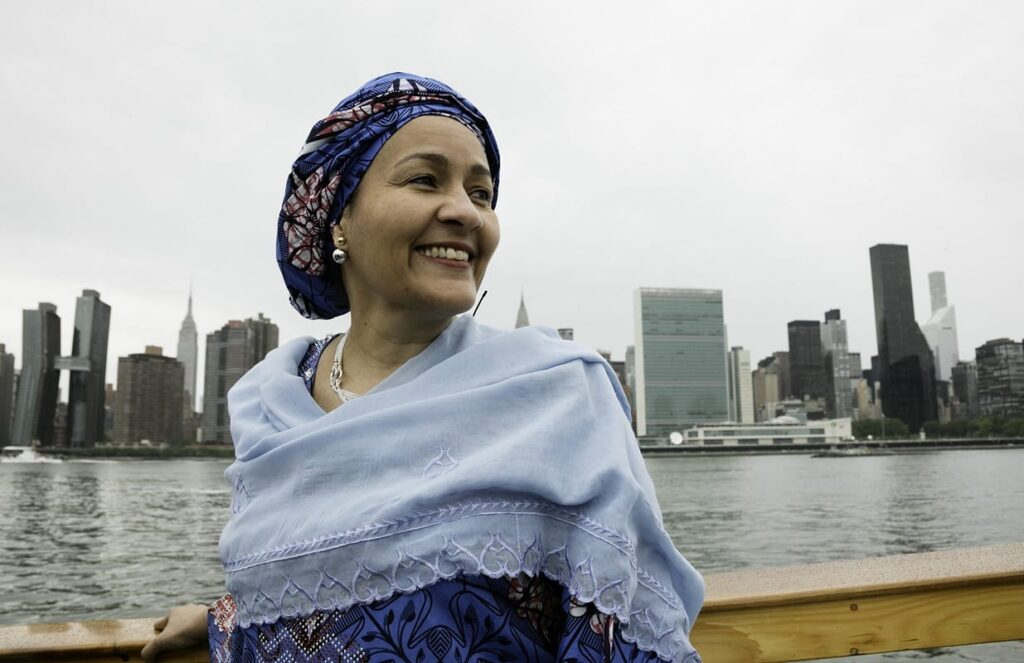 Amina Mohammed is a renowned Nigerian diplomat and politician who served as Nigeria's Minister of Environment from 2015 to 2016. In 2017, Amina was appointed the fifth Deputy Secretary-General of the United Nations. Amina Mohammed made the BBC 100 Women list in 2018 for her work as deputy secretary-general of the United Nations. She also received the Global Citizen Prize World Leader Award the following year in 2019.
2. Chimamanda Ngozi Adichie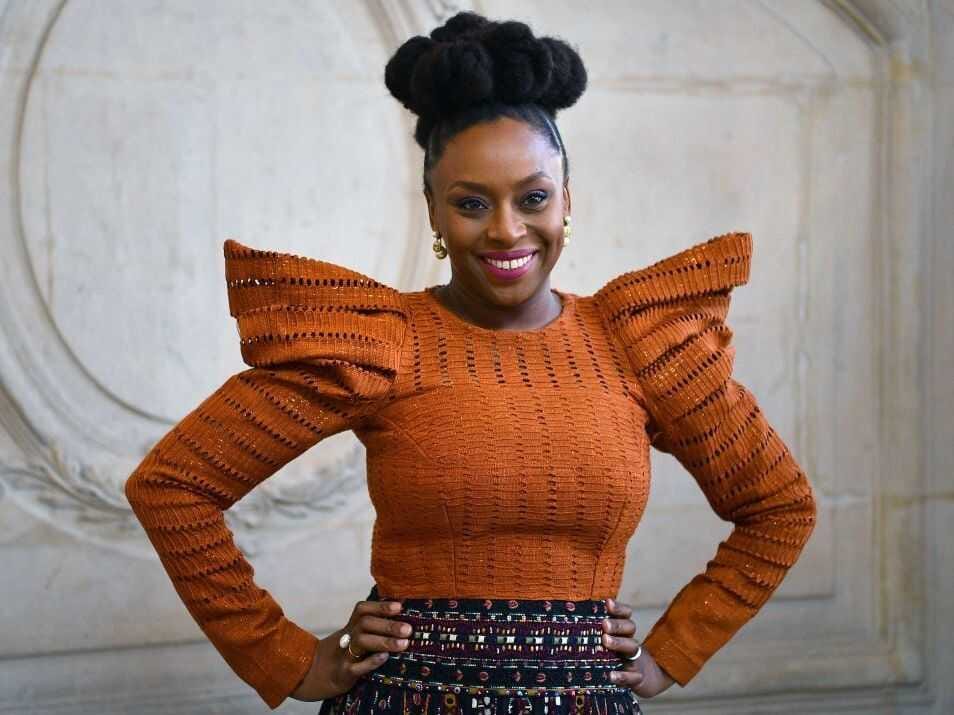 She probably has received an honorary degree from every major world institution – Chimamanda Ngozi Adichie is one of Africa's most celebrated and awarded writers of her age. Chimamanda was elected into the American Academy of Arts and Letters in March 2017, making her the second Nigerian to be given such an honour, after Prof. Wole Soyinka. She was listed on Time Magazine's list of "100 Most Influential People" in 2015. Her books have been translated into over 50 different languages and she has even been nominated for a Grammy Award for her collaboration with Beyoncé.
1. Ngozi Okonjo-Iweala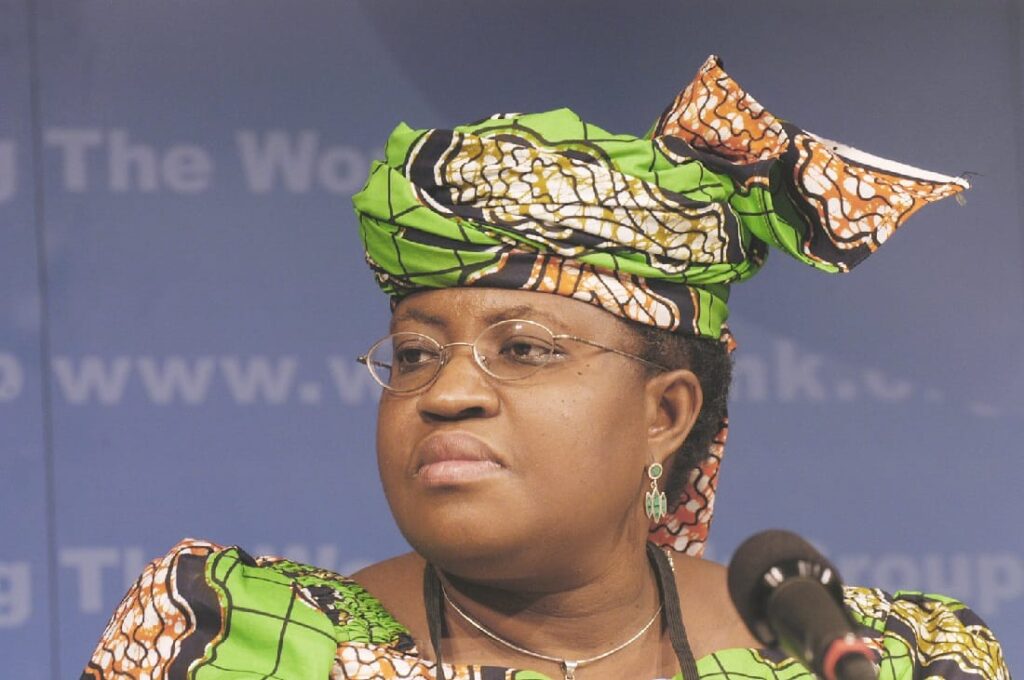 Ngozi Okonjo-Iweala is a renowned Nigerian economist. She made history in March 2021 by becoming both the first woman and first African to be made Director-General of the World Trade Organization (WTO). Okonjo-Iweala is recognized all over the world. She had a 25-year career as a development economist at the World Bank, becoming Managing Director for Operations in 2007 (the institution's second-biggest position).
Okonjo-Iweala served twice as Nigeria's Finance Minister and also as Minister of Foreign Affairs in 2006. She currently sits on the boards of several big establishments including Standard Chartered Bank, Twitter, Global Alliance for Vaccines and Immunization (GAVI), the Rockefeller Foundation, etc.