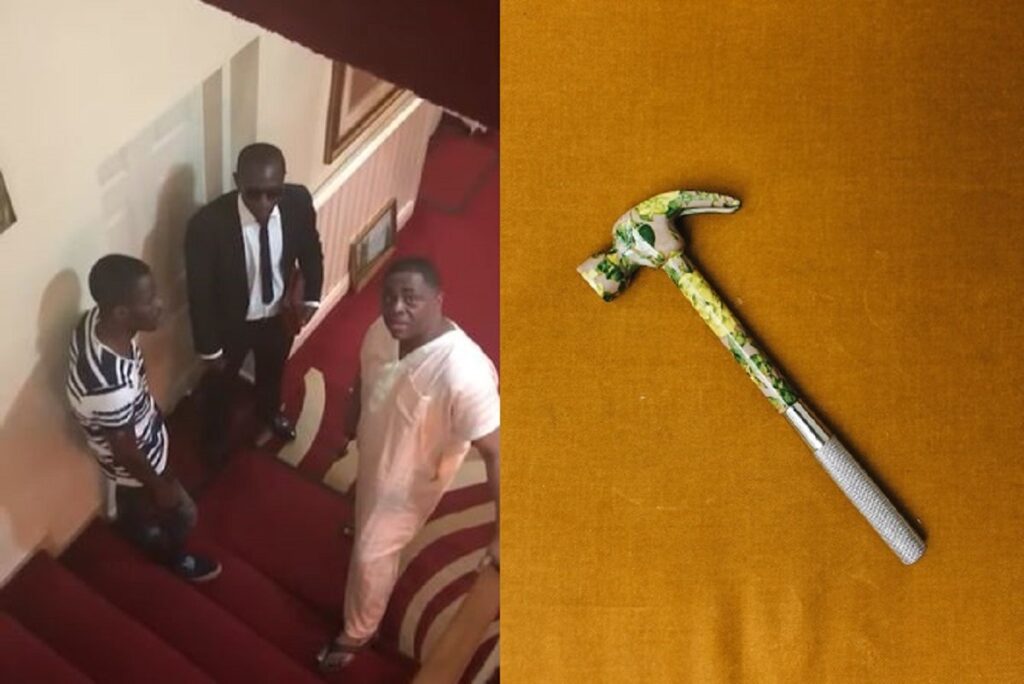 Nigeria's former aviation minister Femi Fani-Kayode has been seen in a recently emerged video threatening his domestic worker with a hammer.
The video was first obtained and shared by Nigerian political news website, Sahara Reporters.
In the video, Fani-Kayode, also known simply as FFK, was seen holding a hammer and asking the domestic worker, "Why? Why? Why?"
Trying to defend himself to avoid being hit, the domestic staff said:
"I didn't allow anybody in sir, they only called to tell me that NEPA people were around."
The ex-minister started smiling and walked away after he sensed he was being recorded.
Several allegations of harassment and assault have been laid against FFK in the last week.