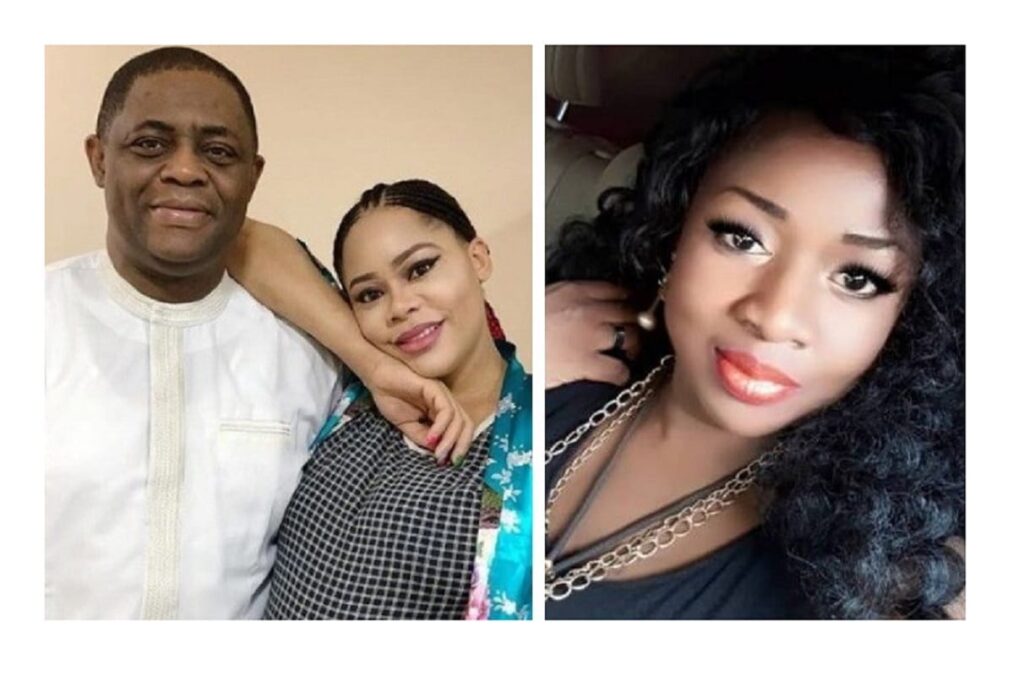 Regina Fani-Kayode – one of the wives of former Nigerian minister Femi Fani-Kayode has released a statement slamming former beauty queen, Precious Chikwendu, who is currently fighting for the custody of her four children with the ex-minister following their recent separation.
Regina Fani-Kayode in her March 13 statement called Precious Chikwendu "a sick woman and a big liar" for trying to defame her husband.
Regina alleged that the beauty queen once admitted to her that Mr Fani-Kayode caught her in a hotel room with a man.
A part of the statement reads:
"You had nothing when he took you in, you are so ungrateful. 6 of your relatives lived in my house for 6 yrs and they were all depending on Femi for food, upkeep, medical bills and school fees.
"Even your sister's wedding was paid for by him. But that didn't stop you from plotting with your gang to kill him. You admitted to me about being naked in the hotel room with a man on the night FFK caught you."
Ms Regina also claimed that Precious Chikwendu was once locked up in a mental hospital for one month after trying to kill her husband and his children.