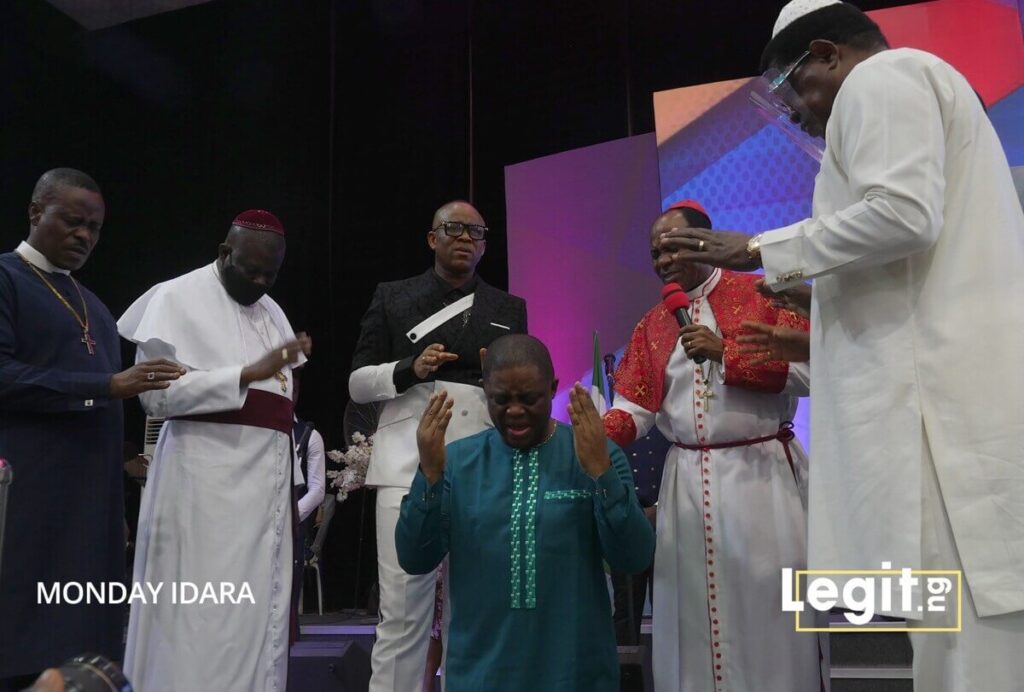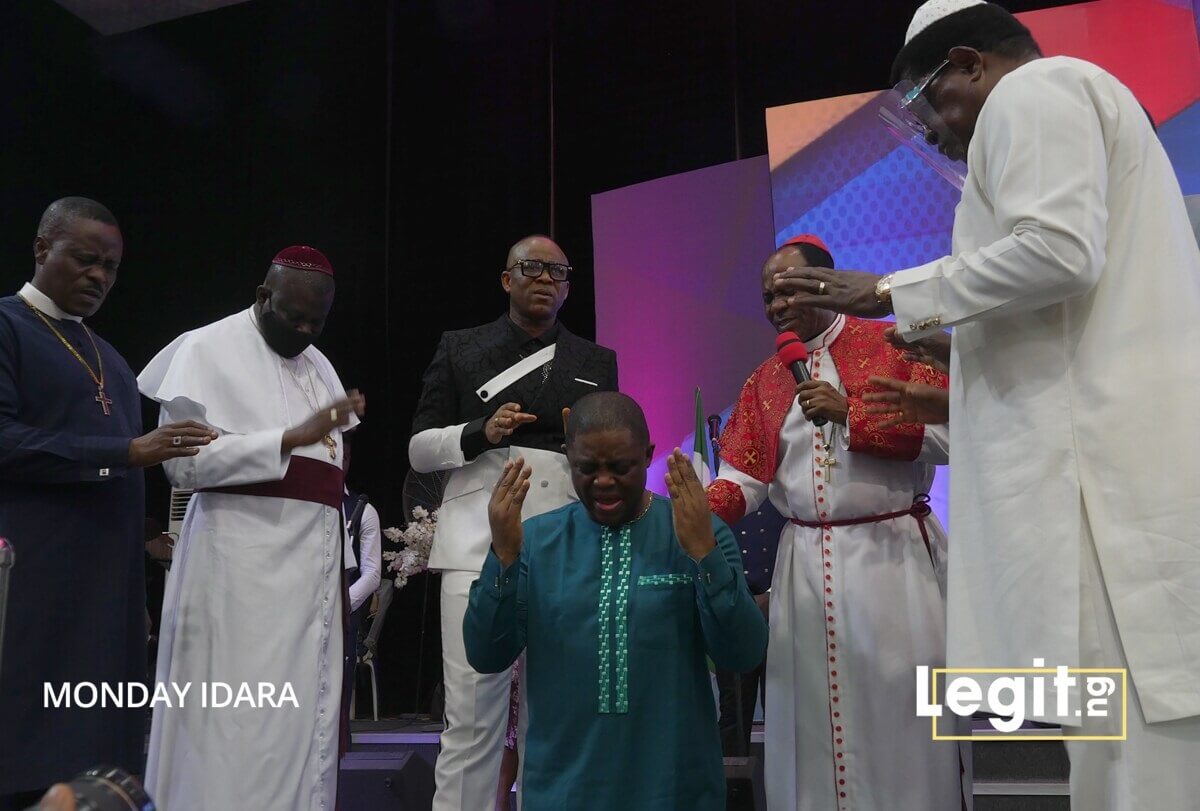 The chairman, Lagos State chapter of the Christian Association of Nigeria (CAN) Apostle Alex Bamgbola has told Nigerian politician and former minister Femi Fani-Kayode that he will one day become the president of Nigeria.
Apostle Alex Bamgbola told Femi Fani-Kayode, also commonly known as FFK, that he will become the president of Nigeria someday "if he remains humble".
Bamgbola made the statement on Sunday, August 30 at the celebration of Bishop Isaac Idahosa's 31 years in religious service.
Femi Fani-Kayode went on his knees immediately the minister made the pronouncement to claim the prophecy.
Following the prophecy, some prominent Ministers of God later joined hands together to pray for Femi Fani-Kayode as he knelt in their middle.
FFK, who was recently in the news for insulting a journalist, received, with faith, the prophecy that he would one day rule Nigeria.
Fani-Kayode also told reporters that he condemns the Companies and Allied Matters Act (CAMA) signed into law by President Muhammadu Buhari.
Femi Fani-Kayode said any law that seeks to regulate the affairs of the church is evil. The 59-year-old politician added that all the people that have tried to bring down the church in the past always failed.
FFK told Legit.ng:
"My position is simple. You cannot regulate the affairs of the church. The church of years has stood for many years; hundreds of thousands of years ever since it was established.
And great powers have come and gone that tried to destroy it; it's never worked and it can never work. And any law that seeks to regulate the affairs of churches is absolutely evil and I consider that section of that act to be evil. And those that proposed it are evil and it's unacceptable. And we will not take it, and it will never stand in Jesus' name, that's my position."