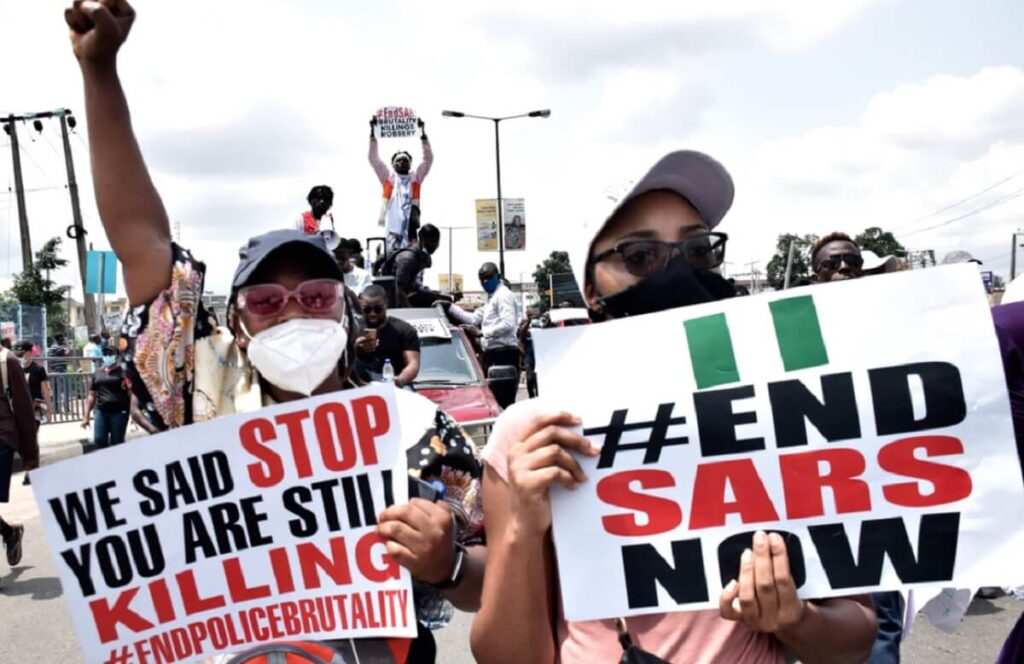 Nigeria's feminist group – the Feminist Coalition (FemCo) has responded to the accusation of secretly withdrawing over N23m worth of bitcoin from the #EndSARS donation account and moving it to a different wallet.
Some Twitter users had stumbled on the supposed 'secret withdrawal' and raised alarm on Twitter. According to the blockchain report, the withdrawal was made on the 5th of March, 2021.
The feminist group has issued a statement addressing the bitcoin transaction. According to the FemCo statement, the March 5 alert was a confirmation of a transaction they initiated on November 16, 2020.
The group explained that the transaction was part of the sale of 7.21958757 BTC from the #EndSARS wallet for N57,590,000 in naira.
The group said the delay in confirming the bitcoin transaction was a result of them choosing a low "network fee".
Check the tweet from the Feminist Coalition below: