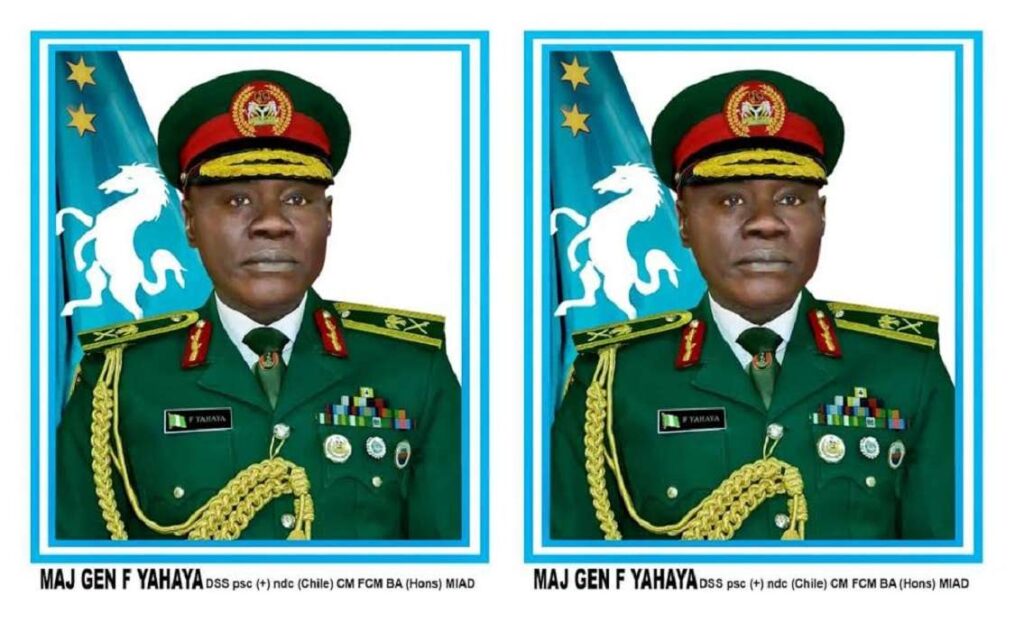 President Muhammad Buhari has appointed Major General Farouk Yahaya as the new chief of army staff following Ibrahim Attahiru's death in an air crash on Friday, May 21, 2021.
Farouk Yahaya being another northerner has again stirred reactions from Nigerian social media users. The President has often been accused of bias and nepotism in his appointment of service chiefs, choosing mostly northerners and Muslims.
One person wrote on Twitter:
"New Chief of Army staff is Major General Farouk Yahaya. Apparently, nobody from the South has qualified for the COAS position in the past 6years. Tomorrow APC will pretend like they don't know how they divided Nigeria and put us on a war path."
Another person commenmted:
"With the appointment of Major-General Farouk Yahaya as the new COAS, Buhari made it abundantly clear that no Southerner is fit nor qualified to serve under his regime. Obasanjo (the detribalized Nigerian), had General Martin Luther Agwai from Kaduna, as his Chief of Army Staff."
Check out the reactions to Farouk Yahaya's appointment on Twitter:
A brief biography of new Chief of Army Staff (COAS), Major General Farouk Yahaya
Major General Farouk Yahaya is from Sokoto State in Northern Nigeria. He was born on January 5, 1966, in Sifawa, Bodinga Local Government Area of Sokoto State. He is currently 55 years old, according to his profile on the NDA database.
Farouk Yahaya is a Muslim and speaks four languages – English, Hausa, Arabic and Spanish.
Yahaya started his cadet training at NDA on 27 September 1985 and was commissioned into the Nigerian Army Infantry Corps on 22 September 1990.
Prior to his appointment as COAS, Major General Farouk Yahaya served as the Theatre Commander of Operation Hadin Kai, the counter-terrorism military operation in the North East.
Farouk Yahaya is married with four children.