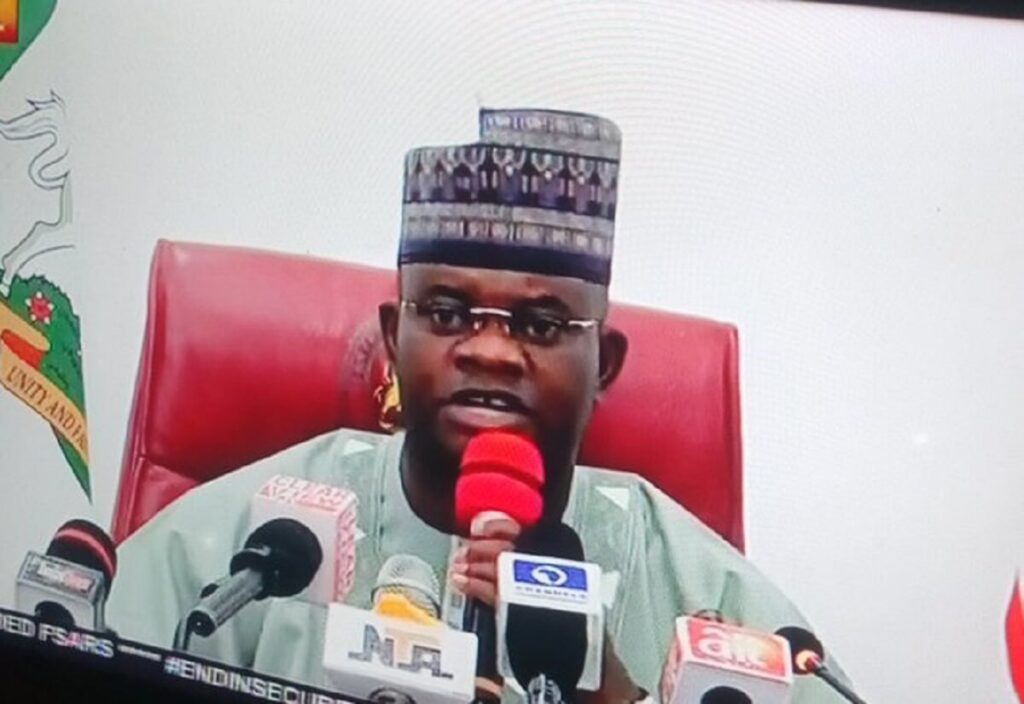 The Kogi State governor, Yahaya Bello, has volunteered to become the leader of the ongoing #ENDSARS protests and march with the people to Aso Rock on October 24 to meet with the president.
Yahaya Bello said on AIT this evening, October 19:
"I volunteer to be that leader who will push down all they are demanding and make sure it is met."
Reacting to the news, Nigerian young people have taken to social media to reject Governor Yahaya Bello's offer to become the leader of the #ENDSARS protests.
Some protesters have described the governor's statement as ridiculous and reiterate for the umpteenth time that the protests will be staying leaderless.
The sustained #ENDSARS protests seek the scrapping of SARS or any other like unit in the Force, total reform of the police and the prosecution of all accused officers.