by Maduabuchi Ejiofor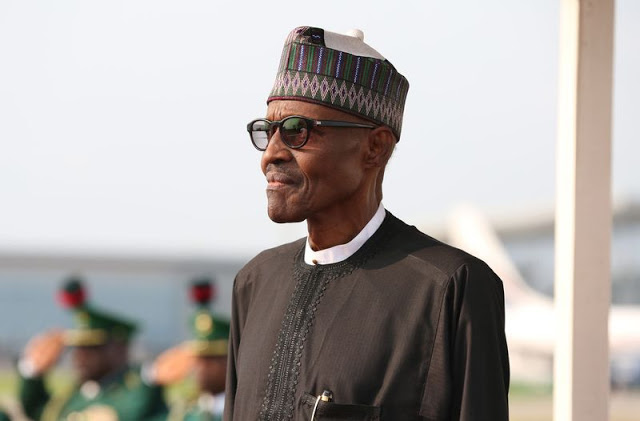 Frankly speaking, 'Nigerians think less of Buhari as a leader and more as a power drunk politician who crave to cling to power at all cost and an unapologetic tribalist' who do not represent the larger Nigeria state, but seek to protect the interest of Northern Nigeria, most especially the Hausa/Fulani circle.
Although many looked forward to his regime as one that will liberate the average Nigerian from his misery, because of his 'change' mantra which promised to clamp down and eradicate the bad practices of the immediate past administration, Buhari's administration, now in its second year has done less than more to satisfy the needs of the Nigerian State in general.

His administration while initiating the "Fight Against Corruption" campaign, has failed woefully in containing the act.
Many observers criticizing the campaign point out that instead of arresting the issue of corruption, it has helped it metamorphose into something worse, as those engaged in corrupt practices now use more sophisticated means to avoid being caught or prosecuted.
Also, many observers have criticized Buhari for using the campaign to witch-hunt (sort of) political opponents who are deemed as corrupt while members of his APC Party accused for corrupt practices are left to roam free and are even rewarded with positions in the government.
Although Nigerians were made to believe that looted funds were and are being recovered, Nigerians are yet to be told where the money goes to, who is in charge of it, and what is being done with it.
They are left guessing as different propaganda after another are employed by the government in taking the mind of Nigerians off the question, "Where are the recovered looted funds?"
Nigerians say, "Buhari's fight against corruption is corrupt itself," and call for an end to that corruption.
From a promise to restore Nigeria to its days of agricultural prowess, to the promise of eradicating Boko Haram within just two months in office, to the promise of restoring the Naira to trade at one naira to a dollar, to the promise of paying every unemployed youth N5,000 monthly, it is noteworthy (and upsetting also) to say that Buhari's administration has not fulfilled any of these promises.
Under Buhari's watch, youth unemployment, lack of power supply, fuel scarcity, refusal to clean up Ogoniland, etc, are still prevalent.
Under Buhari's watch, Nigeria fell to its worst economic recession in decades, spate of uncontrolled killings especially by Fulani herdsmen became the order of the day—a trend that has attracted his administration much criticism and questioning about its commitment to the internal security of the average Nigerian.
While all these, the mystery surrounding the sickness of Mr President still remains unresolved.
Indeed, after months of being away in London due to sickness, Nigerians are yet to be made aware of what exactly is wrong with their president and his current state of health.
All calls for the President to resign have been vehemently rejected by him, the ruling APC party, some group of individuals known as the cabal and the vast majority of Northerners who despite all the hardship and poverty would rather keep suffering and smiling just because their "brother" is on seat.
Three years on since Mr President took over leadership of Nigeria, the average Nigerian is not better off in any known way.
The prices of food, goods and services shot tremendously up and the naira continues to lose its value at an alarming rate.
Protesters get shot to death by the military and police, or are arrested and made to remain in detention for months and years.
Three years since, all calls for restructuring have witnessed no tangible/positive response from the APC.
Buhari's style of tackling opposition has always been that of intimidation and oppressive misuse of power.
Indeed, Buhari's promise of change instead of being positive has been quoted by many sections of the country as truly negative and inefficient in solving any of the issues faced by Nigerians.
It is not unusual that Nigerians think that at this moment, Mr President should quietly resign.
We think that he has tried, only that his trial was not good enough.
It would be an honor if he does so for the greater good of the country and for the betterment of his health also.
He came, saw and conquered. We think now is the time to give someone else the chance to fix the country that is fast on the verge of falling apart.
***
Maduabuchi Ekene Ejiofor is a writer and Editor-in-Chief of WeJackSonites.