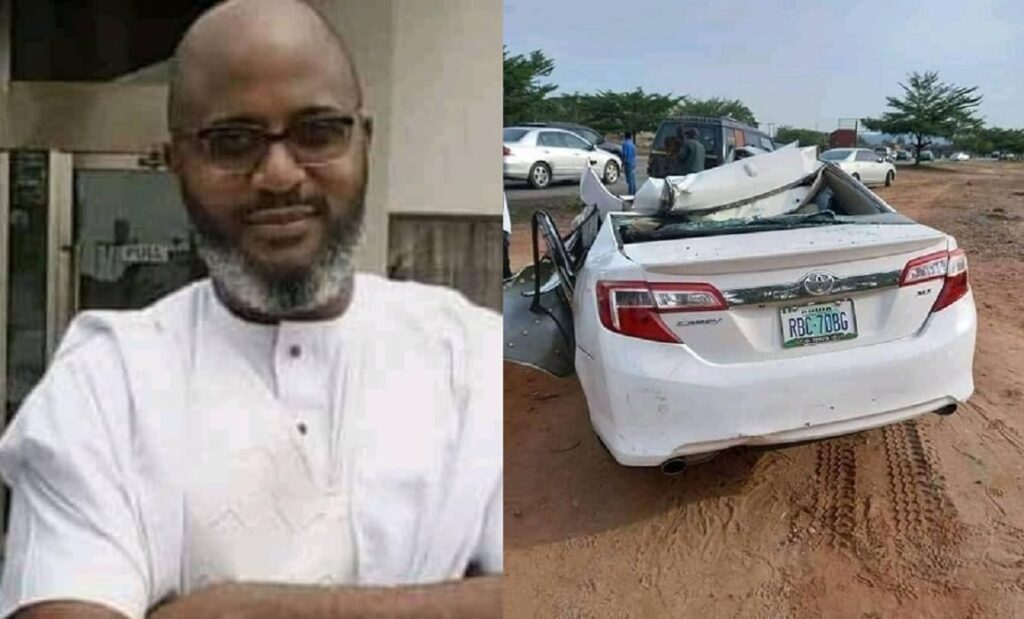 Pharaoh Akahenton Okadigbo, the first son of late Nigerian former Senate President, Dr. Chuba Okadigbo, has died.
Pharaoh Okadigbo died in a ghastly road accident on Saturday night, May 21. Photos of the incident show his white Corolla car rammed into a truck and was damaged beyond repair.
Pharaoh Okadigbo's family – father, mother, and brother
Pharaoh's father, Chuba Wilberforce Okadigbo, was elected as Nigeria's senate president in November 1999, following the impeachment of Evan Enwerem due to corrupt practices.
He was however also impeached the following year (2000) after being falsely accused of corruption.
Pharaoh Okadigbo's mother, Senator (Mrs) Margery Chuba-Okadigbo (Esq) was also a senator of the federal republic of Nigeria between 2011 to 2015.
His younger brother, Obinna Okadigbo, died in the United States in 2018 from a cold-related illness.
Pharaoh Okadigbo's body has been deposited at the morgue.