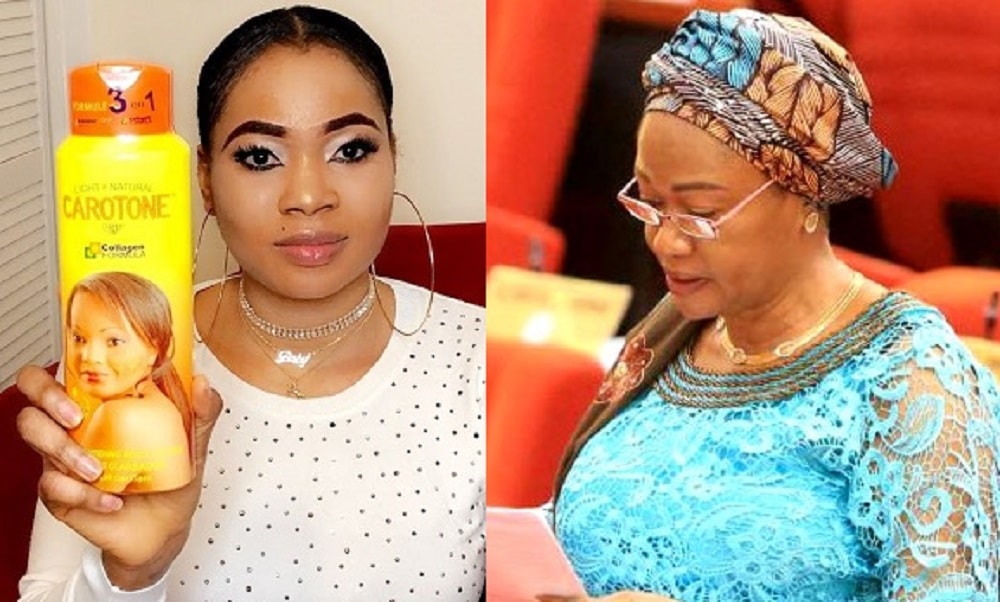 Nigerian lawmakers on Tuesday, February 16, 2021, expressed worries over the multiplication of small businesses dealing in the sale and formulation of skin bleaching products in Nigeria.
Senator Oluremi Tinubu, representing Lagos Central, who raised the motion said most of these cosmetics manufacturers do not have the required licence and training to deal with skin issues.
Senator Tinubu said:
"In advanced countries, products must pass a toxicology test and be substantiated for safety before they go on sale. Senate is reminded that the skin is the largest organ of the human body with over 20 physiological functions capable of absorbing products applied."
She added:
"Senate is further reminded that various studies have shown that depending on ingredients, a substantial amount of products applied topically to the skin is absorbed into the bloodstream. Note that side effects of these harmful substances may include skin damage, kidney failure, liver failure, breathing problems, poor wound healing, scars and skin cancer, amongst others."
Senator Remi Tinubu's submission received the support of other lawmakers who agreed that the standards of these beauty products should be checked before they are made available to the public.
Senator Uche Ekwunife, representing Anambra Central, supported the motion and said it is "wake up call" for NAFDAC to sit up and do the needful by ensuring they have proper oversight on the cosmetic sector of the economy.
Subsequently, the lawmakers directed NAFDAC to maintain a robust database for the cosmetic products manufactured in Nigeria which shows the name and address of the manufacturers and the list of ingredients used.
The lawmakers also resolved to mandate the Senate Committee on Health to investigate the procedures in place for certification on quality and safety of cosmetics and propose a way forward for accountability.