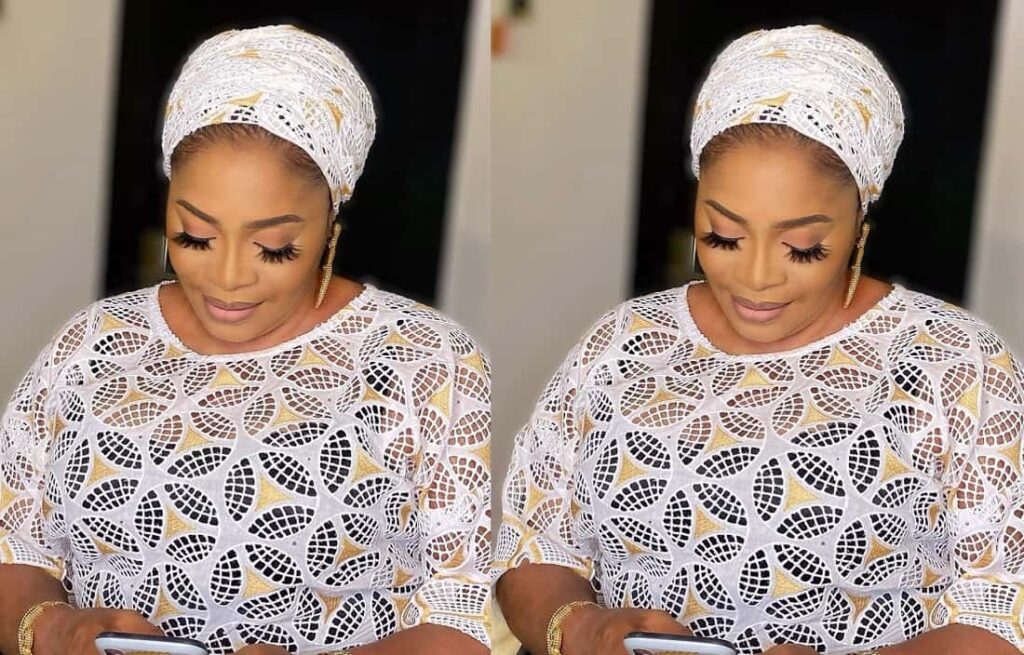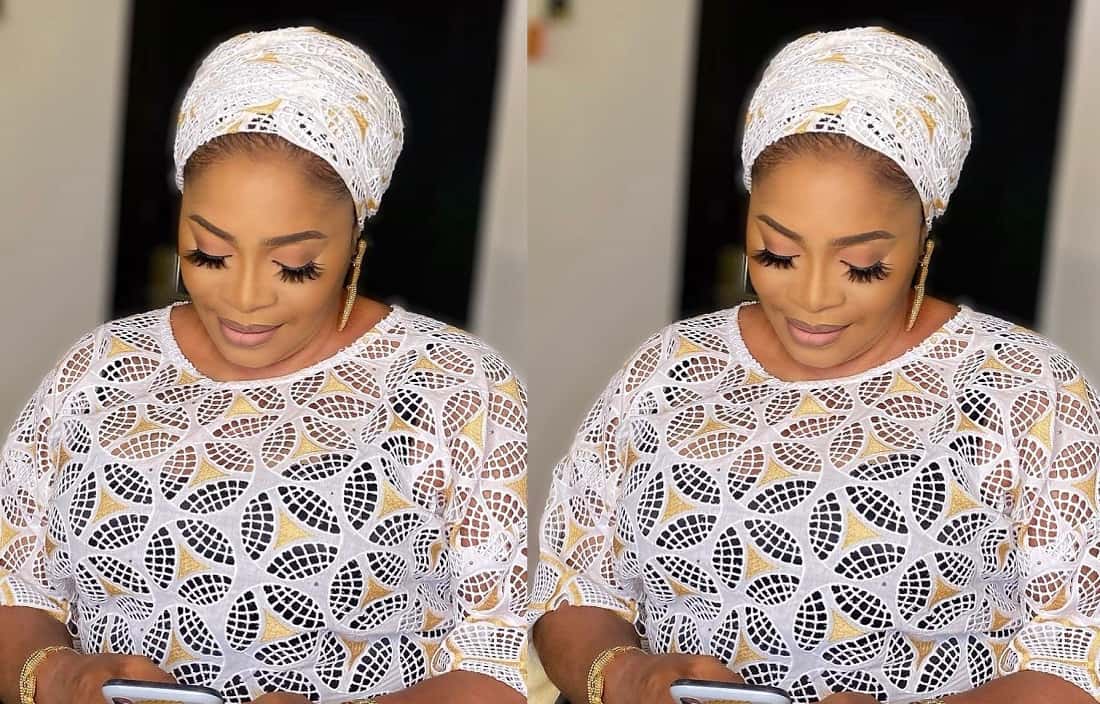 Who is Remi Surutu?
Remi Surutu is a famous Nollywood actress and entrepreneur. Her real name is Remi Oshodi, but she is popularly called Remi Surutu by her fans. She majorly stars in the Yoruba genre of movies. Remi Surutu has been active in the Nollywood industry since 1985.
Remi Surutu is also an entrepreneur, and she works as the CEO of RS Skin Supplement Store which was founded by her.
Full data profile of Remi Surutu
| | |
| --- | --- |
| Full Name | Remi Oshodi Surutu |
| Age | 56 (estimated) |
| Gender | Female |
| Birthday | May 13 |
| State of Origin | Ondo State |
| Parents | Unknown |
| Height | N/A |
| Marital Status | Married |
| Tribe | Yoruba |
| Career | Actress, Entrepreneur |
Remi Surutu's childhood and education
Remi Surutu is a native of Ondo State. She was born on the 13th of May, but the year of her birth is not known. She revealed to her fans that she had a very blissful, exotic, and interesting childhood.
Information regarding Remi Surutu's education is not available at the time of writing this piece. The actress is quite conservative about her personal life and family.
Remi Surutu's acting career
Remi Surutu's career can be traced as far back as the late 90s. Precisely, she joined the movie industry in 1985. Her debut role was in the classic TV series, titled: "Village Headmaster". She, however, rose to stardom when she featured as the lead character, Surutu in the hit movie, "Surutu", which was produced by Folabi Ogunjobi. The movie gave her a lot of recognition, and more endorsements. In addition, the name Surutu stuck to her, and many of her fans now address her as Remi Surutu.
Remi Surutu once mentioned that while she was still fresh in the industry, she worked part-time as a mortician at a funeral service organisation called Ebony Caskets.
She has featured in movies alongside popular Nollywood actors, including Adunni Ade, Sanyeri, Mercy Aigbe, Muyiwa Ademola, Bolaji Amusan (Baba Latin), among others. 
Remi Surutu's movies
Akan Mogiri (2018)
Baba Nla (2018)
Mama Ajase (2019)
Crack (2020)
20 Years (2020)
Okun Ifami (2020)
Aremu Kerewa (2020)
Iwalade (2020)
Ilekun (2021)
Owo Aje Mi (2021)
30 Days Couple (2021)
Okan Eke (2021)
Ajogunba (2021)
Remi Surutu's marriage and children
Remi Surutu is currently married with kids. Details about her husband's name and occupation are not known. Remi Surutu, however, mentioned that she lost one of her daughters to sickle cell anemia in 2017. She expressed her sadness over this and advised her fans to do in-depth research on their genotypes and that of their partners. 
Her second daughter, Ajike, recently got engaged to a young man named Olamilekan, and the actress flaunted pictures of the introduction ceremony on her Instagram. 
Remi Surutu and Fathia Balogun fight
Remi Surutu and fellow actress Fathia Balogun got involved in a heated argument which almost led to a physical fight. Remi stated in one of her interviews that she needed to teach Faithia Balogun a lesson as she is so 'full of herself'. She accused Faithia Balogun of being proud and uncouth.
Remi Surutu's awards
In 2008, Remi Surutu received an award as the Actress of the Year by Afro Hollywood Award in Ireland.
Remi Surutu's net worth
Based on current information about Remi Surutu's earnings and income, her net worth is estimated at $450,000 US dollars (around N185 million).  
Remi Surutu on social media
Remi Surutu is active on social media. Her Instagram handle is @therealremisurutu.