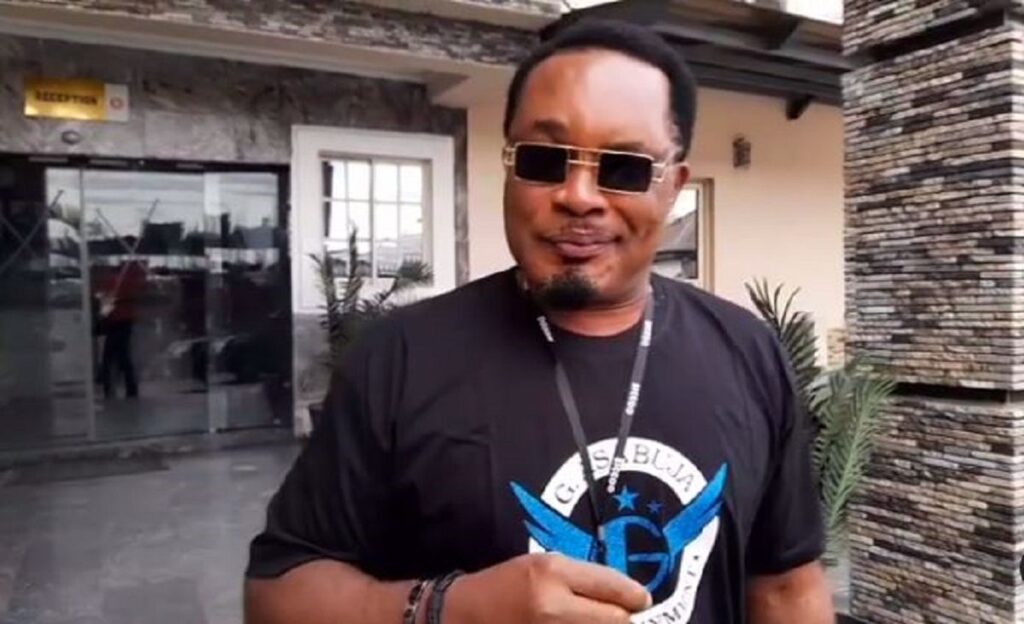 Who is Jerry Amilo?
Jerry Amilo is a veteran Nollywood actor, director and movie producer who has featured in over 250 movies.
Jerry Amilo is regarded as one of the pioneer members of the Nollywood industry who has contributed immensely to the growth of the industry.
Amilo is also known for bringing visibility to the Asaba Nollywood base, having featured in some of the biggest blockbusters of the early 2000s. Jerry Amilo is one of the earliest members of the Nollywood bad boys club with the likes of Hanks Anuku, late JT Tom West, Walter Anga, Emmanuel Ehummadu aka Labista, etc.
Often referred to by the nickname "Nigger please" or "Don J", Jerry Amilo's acting career has spanned over 20 years (1993 to present).
Full data profile of Jerry Amilo
Full name
Jerry Amilo
Nicknames
Nigga Please, Don J, Diz n Dat
Age
50 years
Birthday
July 21, 1970
Gender
Male
State of Origin
Anambra State
Parents
N/A
Height
5″8
Marital status
Married
Tribe
Igbo
Career
Actor, director, producer
Musician and writer
Jerry Amilo's childhood and education
Jerry Amilo is the last child of a devoted Catholic family. He was born on July 21, 1970, in Enugu-Ukwu, a town in Njikoka Local Government Area, Anambra State.
Jerry Amilo had his primary and secondary school education in the same town. Thereafter, he attended the University of Nigeria Nsukka where he graduated with a degree in Mechanical Engineering.
His Engineering degree, however, did not dilute his passion for acting. In fact, Jerry had shown interest in acting right from his secondary school days. He was an active member of the drama club in his secondary school and always participated in the stage plays.
Jerry Amilo's wife and family
Jerry Amilo had always kept his private life away from the media, and as such, little is known about his wife and marital life. It is only known that he is married and blessed with three lovely children.
Jerry Amilo is one of the few Nollywood actors that are very secretive about their spouses and family, similar to the likes of Ramsey Nouah and Chioma Chukwuka. He rarely mentions his wife in interviews nor gives details about her.
Jerry Amilo's acting career
Jerry has left a big mark since his entry into the Nollywood industry in 1993.
His debut movie role was 'Anini' in the 1993 crime/action movie, 'Bruno and the Law'. The role was his breakthrough in the industry, earning him praise and instant recognition among movie lovers.
The movie was about the notorious criminal, Anini who terrorized the old Bendel State, now known as Edo state, in the 1980s.
The car accident that caused Jerry Amilo's scar
Five years after his appearance in 'Bruno and the Law', Jerry Amilo was involved in a ghastly road accident that almost took his life.
Narrating how the accident happened, Jerry recalled he was travelling to Lagos from Enugu with his lawyer friend in 1998. They were to attend that year's Reels Award in Lagos. Along the way, the car lost one of its front tyre and somersaulted several times.
His lawyer friend died on the spot while he (Jerry) remained in a coma for three days. In fact, he was rushed to the mortuary with the lawyer and could have been put straight into the freezer but the facility lacked electricity and he was kept in the open air.
On the third day, he woke up in the mortuary, sending attendants to their heels.
Some brave youth corps members posted to the medical facility moved close to him and eventually confirmed that he was truly alive.
It was later confirmed that he had been in a coma for three days. Sadly, his lawyer friend didn't make it.
Jerry Amilo stayed in the hospital for an additional two years during which time he did no acting.
He returned to the movie industry in early 2000 after he had fully recovered from the accident. Following the accident, his longtime girlfriend, Oge Ezeliora, left him for another man.
Jerry Amilo's comeback to Nollywood
The rugged actor made a big comeback to the movie industry with his role in the 2001 blockbuster movie, 'Desperadoes'. It was the role that established his full membership of the Nollywood bad boys club.
Jerry Amilo would go on to star in some of the biggest action movies of that era, including Labista, Wanted Alive, Bad Boys, etc.
Contribution to Nollywood
It wasn't just his bad boy roles in movies that earned Jerry his legendary status in Nollywood. He was also actively involved in the other affairs of the industry and is known for his many contributions to the growth of the Nigerian movie industry.
Jerry Amilo was amongst the early initiators of the Actors Guild of Nigeria in Delta State and one of the notable filmmakers who steadily produce movies in the state.
Jerry Amilo's movies
Bruno and the Law (1993)
Desperadoes (2001)
Wanted Alive (2001)
Love boat (2001)
Bad boys (2003)
Discord (2004)
Trinity (2005)
Across the Bridge (2005)
Grandmasters (2006)
Across the River (2006)
King of the Town (2006)
Life Abroad (2006)
Mafians (2006)
The Lords (2018)
The city (2019)
Bags of Blood Money (2020)
Evil Father (2020)
Blood of My Business (2020)
War for Power (2020)
Debit Alert (2021)
Jerry Amilo's nominations and award
Jerry Amilo has received numerous awards and accolades for his talent in acting and commitment to the Nigerian movie industry.
Jerry Amilo's net worth
Jerry Amilo is an influential Nigerian actor with an estimated net worth of about $1 million dollars (around N500 million naira).
Jerry Amilo on social media
Jerry Amilo's official Instagram handle is @jerryamilo. His Twitter handle is @jerryamilo.
Other interesting facts about Jerry Amilo
Jerry Amilo was the former manager of the 'Seun Rere' crooner, Christy Essien before joining Nollywood.
Jerry has featured in over 250 movies and his longtime girlfriend, Oge Ezeliora left him for another man after his tragic accident in 1998.