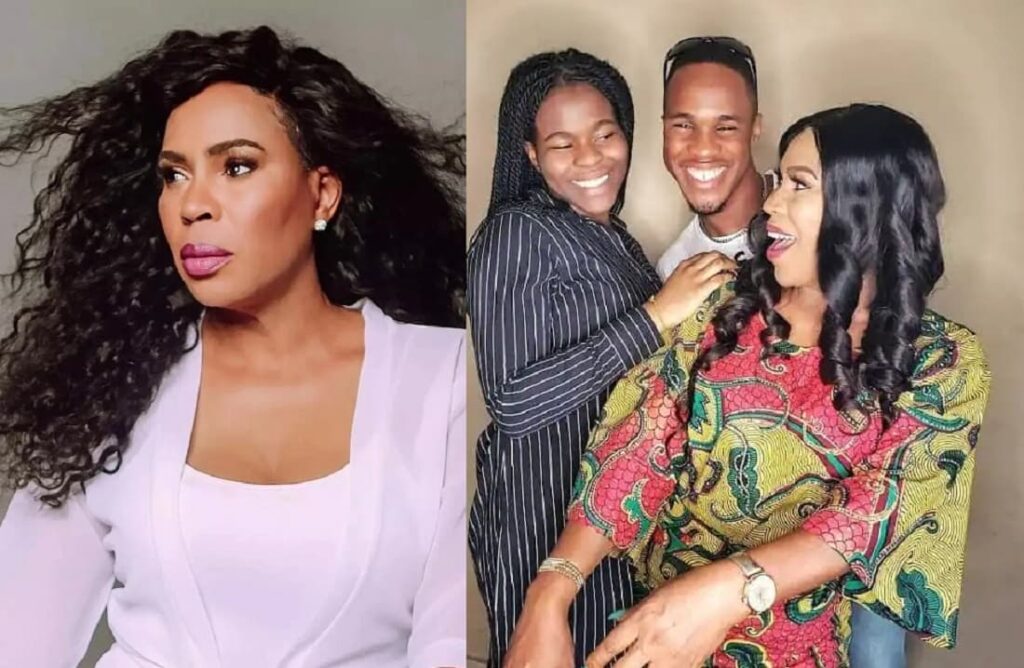 Who is Fathia Balogun?
Fathia Balogun who is presently known as Fathia Williams is a veteran Nollywood actress, movie producer, director and businesswoman.
The actress' full name is Fathia Akorede Adunni Williams. She was born on 5, February 1969 in Ikeja, Lagos State. The 52-year-old actress is originally from Ukwara town, Waterside Local Government Area, in Delta State.
She obtained a Diploma degree from Kwara State Polytechnic before pursuing a Bachelor's degree in Economics from Lagos State University. She also attended Olabisi Onabanjo University where she obtained an additional Bachelor's degree.
Fathia Balogun ventured into the movie industry in the '90s and has featured in numerous movies since the launch of her career. Some of Fathia Balogun's most notable movies include Aje meta 1 and 2 (2008), Farayola (2009), Omo Ale (2015), Basira Badia (2016), and My Woman (2018).
Fathia Balogun's marriage and divorce
Veteran Yoruba actress, Fathia Balogun is a divorced single mother of three children.
Fathia Balogun was formerly married to popular Nollywood actor, Saheed Balogun. Their marriage lasted for about six years before it crashed in 2006.
The two got married on September 7, 2000, at the Ikorodu Marriage Registry in Lagos State. Their marriage was blessed with two children, a boy and a girl named Khalid and Aliyah Balogun respectively.
However, before their marriage, both parties have had children from their previous relationships, two from Saheed and one from Fathia's side.
The ex-couple seemed very happy with their marriage at the beginning before they went their separate ways in 2006, citing irreconcilable differences. Rumours had it that they got separated in 2006 based on accusations of infidelity from both parties.
It took about seven years after their separation before Saheed Balogun officially filed for divorce in April 2013. Their marriage was officially dissolved on January 17, 2014, by Judge O. O Atilade of the Lagos High Court.
Fathia Balogun – Post-divorce name battle
Fathia Balogun's refusal to drop her husband's name 'Balogun' after their separation caused an uproar in the media at that time. According to the actress, she decided to keep the name in order to maintain her brand in the industry.
It was later rumoured that Saheed sued Fathia for not dropping his name, but he denied the accusation. Fathia Balogun finally dropped her estranged husband's name in 2017 to the amazement of the public. The actress replaced her ex-husband's name with 'Williams' which is her maiden name.
About Fathia estranged husband, Saheed Balogun
Fathia Balogun's ex-husband, Saheed Balogun is a veteran Nollywood actor, filmmaker, movie director and producer. Though originally from Oyo State, Saheed Balogun was born on February 5, 1967, in Enugu state, sharing the same birth month and date with his estranged wife. He is currently 54 years old.
The Oyo state native is a graduate of Statistics from Kwara State Polytechnic. He joined the entertainment industry in 1978, taking part in the popular NTA program, 'Youth Today'. He produced his first film titled 'City Girl' in 1989.
The actor has been in the movie industry for over two decades, even before his estranged wife, Fathia joined the industry.
The actor has featured in several hit movies which include Apesin (2006), Modupe Temi (2008), Eti Keta (2010), Family On Fire (2011), Banana Island Ghost (2017), Lara and the Beat (2018), Light in the Dark (2019), The Legend of Inikpi (2020), etc.
Saheed Balogun's first marriage/previous relationship
Despite being a successful actor, Saheed Balogun has been at the centre of several relationship rumours and controversies.
He was at one time rumoured to have secretly married Funke Elegushi, the younger sister to Oba Saheed Elegushi before he officially divorced his ex-wife in 2014.
Reports also had it that Saheed Balogun had once been married to a lady named Sherifat with whom he fathered two children named Zinat and Jamal before he and Fathia got married. Not much is known about this Saheed Balogun's said first wife.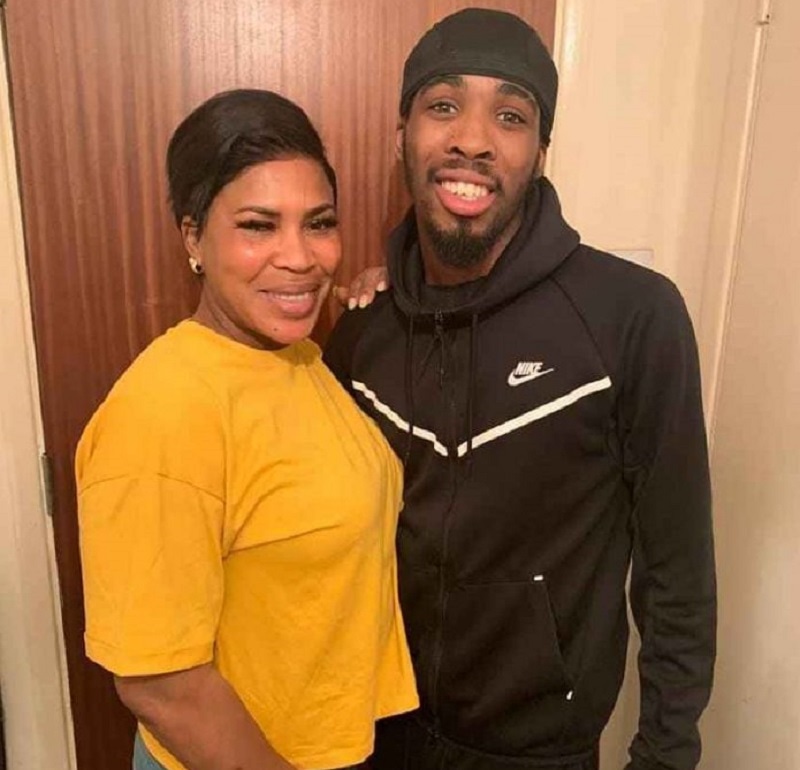 Fathia Balogun's current relationship with Saheed Balogun
The estranged couple has decided to bury the hatchet and now maintains a cordial relationship after several years of bearing grudges against each other.
The public even speculated that there might be chances of them coming back together as a couple, especially after they both starred in the recent movie 'Aje Oja' in 2019, which was written by Fathia Balogun.
However, it is known that both parties have kept their relationship on the basis of friendship for now and they both have access to their children, though the children reside with their mother.
Fathia Balogun's children
Fathia Balogun has three children, a son from her previous marriage and two other kids from her relationship with Saheed Balogun.
Her first son, Oluwatosin Akanbi is a young man in his early thirties who reside in the UK with his wife and two sons. It was heard that Fathia Balogun had the child while she was in the United Kingdom and left him with his father at the age of three to relocate to Nigeria.
Fathia Balogun's other two children, a boy and girl, are named Khalid and Aaliyah respectively. The boy was born on 11 July 2002 and the girl on April 3, 2005.
However, the actress has kept other information about her children private, especially that of her first son, Tosin. She only shares their pictures when she is celebrating them on special occasions, like their birthdays, therefore not much is known about their personal lives.
List of Fathia Balogun's children
Oluwatosin Akande
Khalid Balogun
Aaliyah Balogun
Fathia Balogun's new marriage or engagement
Reports had it that the actress got newly engaged in 2020 on her 51st birthday to a man whose identity is not known at this point. This rumoured engagement reportedly happened in Istanbul, Turkey.
However, there is no further information about the man's identity or plans for their wedding ceremony.