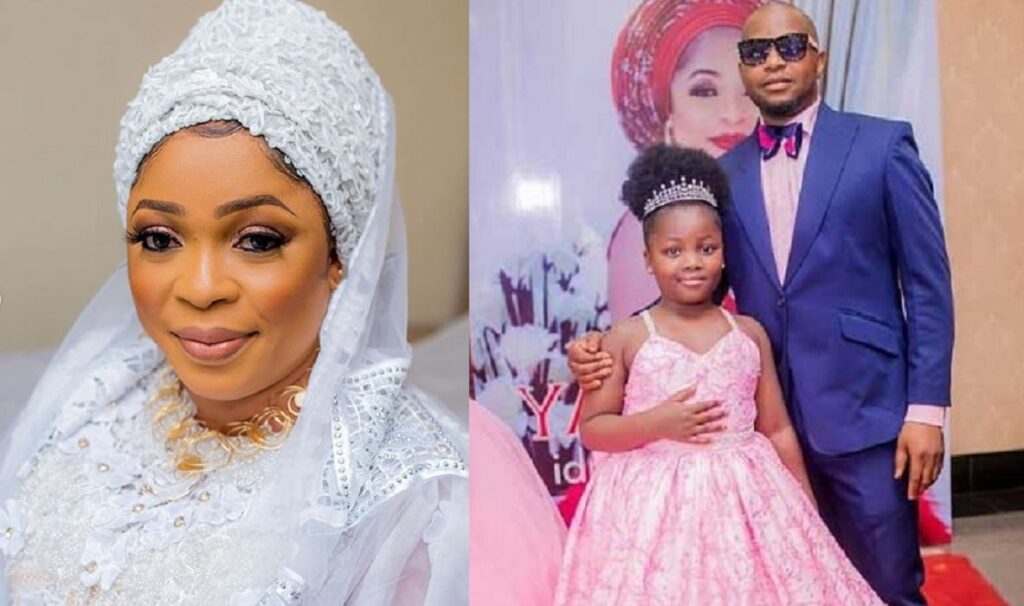 Who is Kemi Afolabi?
Kemi Afolabi is a popular Nigerian actress, scriptwriter, movie director and producer. She is the CEO of a production company called 'Kass and Dee Entertainment'.
Kemi Afolabi was born on April 28, 1978, as the first child of three children in Lagos State, though she is originally from Ogun State. The 43-year-old actress obtained a degree in Law from the University of Lagos, Akoka, Lagos State.
Kemi Afolabi launched her career as an actress after she got an invitation from the students of the Department of Creative Arts to join them in their theatre production during her final-year days at the University of Lagos. The call prompted her to go into acting full time upon her graduation.
She made her acting debut in the movie 'Alagba' and rose to prominence after starring in movies like 'Obinrin Ale (2009), 'Oreke Mulero' (2006), and 'Omo Pupa' (2008).
Kemi took a break from the movie industry in 2008 and made a massive comeback in 2013, producing movies that she has written during her 5 years break.
One of such movies is her self-produced blockbuster, 'Mo'dorisha', a movie that addresses the many issues women face in society, including domestic violence, rape, and others.
Kemi Afolabi's marriage, engagement and wedding
Kemi Afolabi is a happily married actress. She is married to Mr Wale Adesipe and her marriage is blessed with a girl child.
Kemi and Wale reportedly met at a friend's engagement ceremony in Ibadan over a decade ago and started their love affair from there.
Things moved at a very fast pace between the lovers and they reportedly had a low-key engagement ceremony at Kemi's father's house in Okota, Lagos in 2008. The actress later revealed that her break from the movie industry was because of her marriage.
The actress and lawyer had always kept her husband and marital life away from the public but she later revealed her husband's identity in 2018 when she shared a family picture that was taken during her birthday party.
Despite being happily married, Kemi Afolabi has suffered a fair share of speculations and controversies in the media, ranging from rumours of infidelity and crashed marriage.
About Kemi Afolabi's husband, Wale Adesipe
Wale Adesipe is the lawfully wedded husband of Yoruba actress Kemi Afolabi. He is a UK-based engineer and building contractor.
Wale is a graduate of the University of Bedfordshire (formerly known as the University of Luton) in the United Kingdom. He is reported to be a quiet person which might be the reason his wife kept him away from the media for about ten years of their relationship.
Kemi Afolabi has described her husband to be very supportive of her career and even attributed her success in the profession to him understanding the demand of her job and his good leadership skill.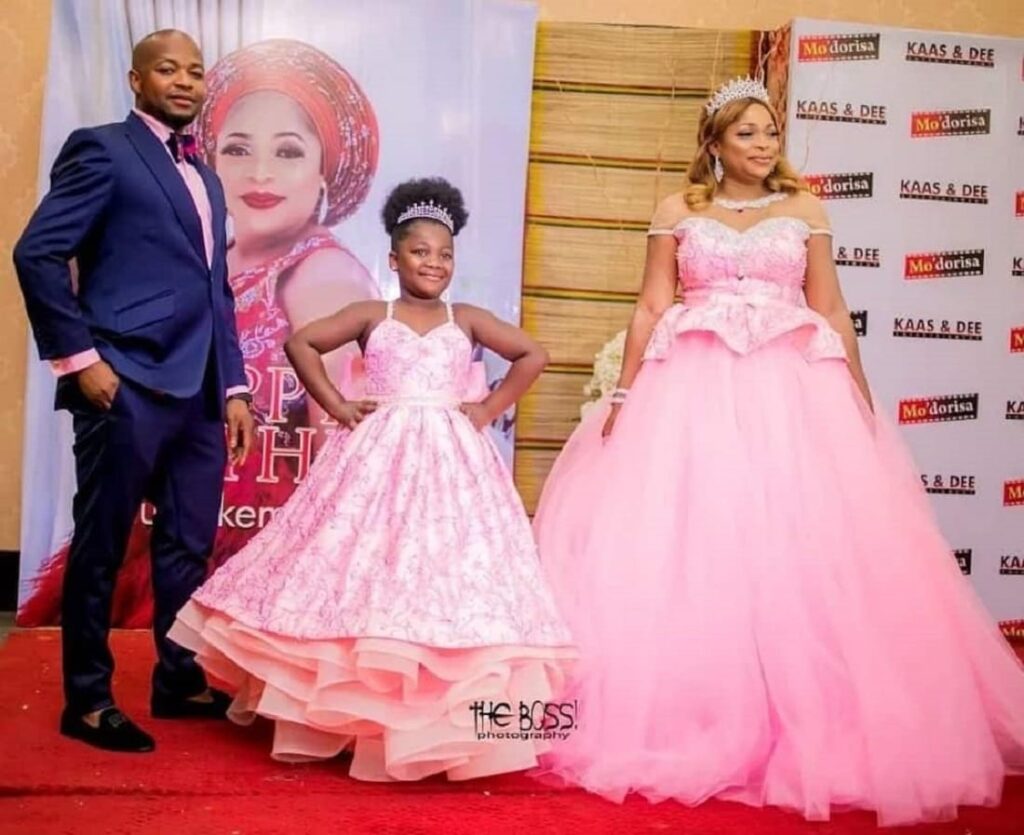 Kemi Afolabi's children
Nollywood actress Kemi Afolabi currently has one daughter named Darasimi Adesipe. The girl was born in the United Kingdom and her mother is always seen flaunting her on social media and dotting on her.
Based on the reported age of the girl, she was born in 2010 and she is currently 11 years old. According to sources, Kemi Afolabi shares a close relationship with her daughter and she doesn't joke with her.
Kemi Afolabi's rumoured relationship with Murphy Afolabi
Kemi Afolabi's first rumoured affair was probably with another Nollywood actor, Murphy Afolabi. The Yoruba movie stars were once speculated to be married or related by birth due to the similarity in their surname.
However, it later turned out that both movie stars are not in any way related and neither are they married. The similarity in their names was just a coincidence and the only bond they share is being professional colleagues.
Kemi Afolabi's rumoured affair with Odunlade Adekola
Kemi Afolabi was also speculated to be having an affair with Nollywood versatile actor and producer, Odunlade Adekola.
According to reports, Nollywood actress Seyi Ariyo, popularly known as 'She Baby', had claimed that it is a well-known fact in the movie industry that Kemi and Odunlade are having an affair. Kemi and Seyi Ariyo were at loggerheads with each other as of the time she made this statement.
However, Odunlade Adekola debunked the rumour and even slammed Seyi Ariyo for dragging his name in the mud. He also revealed that he initially planned to sue her for defamation of character but he decided to bury the hatchet on second thought.
Kemi Afolabi also denied the news saying Odunlade is a good friend of hers and her family and that he was the one that helped her gain back her stand after her long break from the industry. She revealed that the only connection between herself and the actor is that of friendship and profession.
Kemi Afolabi's rumoured affair with Dauda Sulaimon
Kemi Afolabi was also speculated to have been romantically involved with a younger colleague identified as Dauda Sulaimon popularly known as 'Gida'. It was even speculated that the upcoming talent bought her a car.
It was also heard that the actress fought with some people over Gida. Reports had it that two other upcoming actresses identified as Amarachi Igwe and Gloria Johnson accused her of snatching Gida from one of them.
One news blog also reported that her fight with her Nollywood best friend and twinny, Laide Bakare, was because of Dauda Sulaimon. The blog alleged that both actresses are being satisfied sexually by the actor.
It was after Kemi's alleged fight with Amarachi and Gloria Johnson that rumours that her marriage has crashed hit the media. The actress made it known that her marriage is intact and also debunked the news of being romantically involved with Dauda Sulaimon.
Kemi Afolabi's rumoured affair with BigVal Jokotoye
BigVal Jokotoye is another Nollywood filmmaker and actor speculated to be having an affair with Kemi Afolabi, probably due to the fact that they are often seen together at movie location sites.
BigVal personally denied the news that he was dating Kemi Afolabi, saying that he is supposed to work with every actress that comes his way and he has a good relationship with most actresses as a filmmaker.
He further explained that his good professional relationship with some of these actresses is the reason behind the rumours that he is romantically involved with them.
Kemi Afolabi's alleged marriage crash
Kemi Afolabi's marriage was speculated to have hit the rocks in 2019 and 2020 after her alleged fight with two Nollywood young actresses, identified as Amarachi Igwe and Gloria Johnson, over a man.
The rumours of her crashed marriage returned in 2021 after it was discovered that her husband was absent from her housewarming ceremony.
The actress has repeatedly denied the rumours that her marriage has crashed, emphasizing that she is enjoying her healthy marriage with her husband.