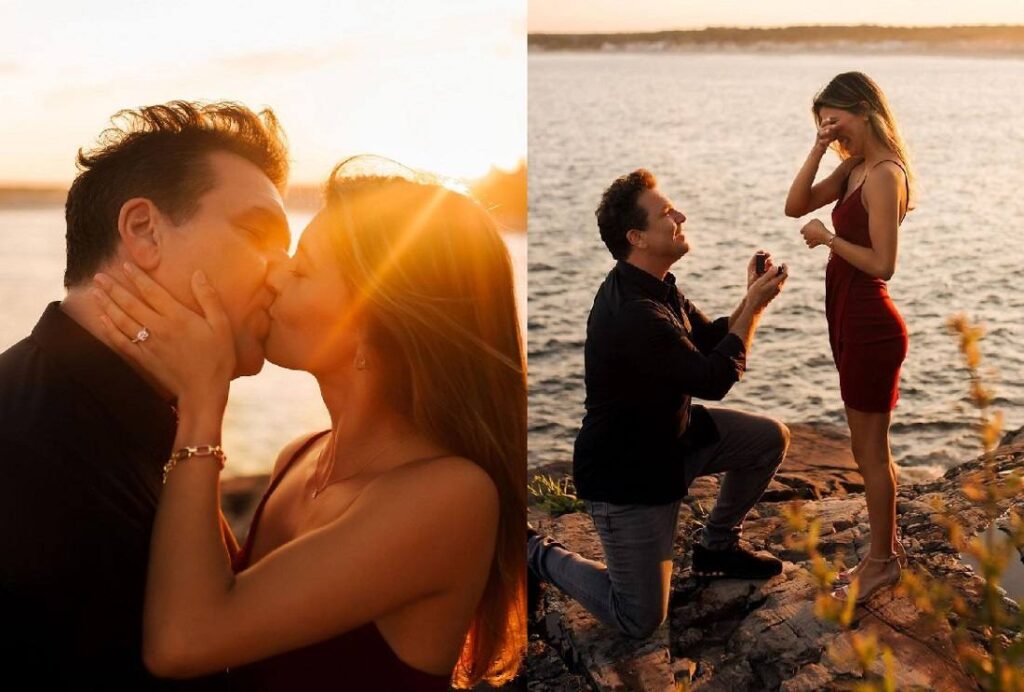 American stand-up comedian and actor Dane Cook is engaged to his longtime fitness trainer girlfriend Kelsi Taylor.
Cook, 50, proposed to Kelsi Taylor, 23, last month and the young fitness trainer said "Yes". While the occasion calls for love and excitement, the wide age gap between the lover birds is again stirring some talks in the media. Dane Cook is 27 years older than his new wife-to-be.
Adding more drama to the news, Dane Cook first started dating the fitness instructor when she was just 18 years old.
Dane who has reportedly dated celebrities like Jessica Simpson and Nicole Scherzinger previously faced backlash when news came out that he was dating a teenager.
In 2018, Cook joked about their 27-year age difference, writing:
The only thing you have to do is plan that your deaths will be somewhat far apart.
Dane Cook described the events surrounding his decision to propose to Kelsi Taylor to People Magazine.
The "Good Luck Chuck" actor said:
I was so ready to ask her. I was completely zen about it. The evening of the proposal was incredibly beautiful, the weather was perfect, sunset was spectacular, and I was just quite simply very happy.