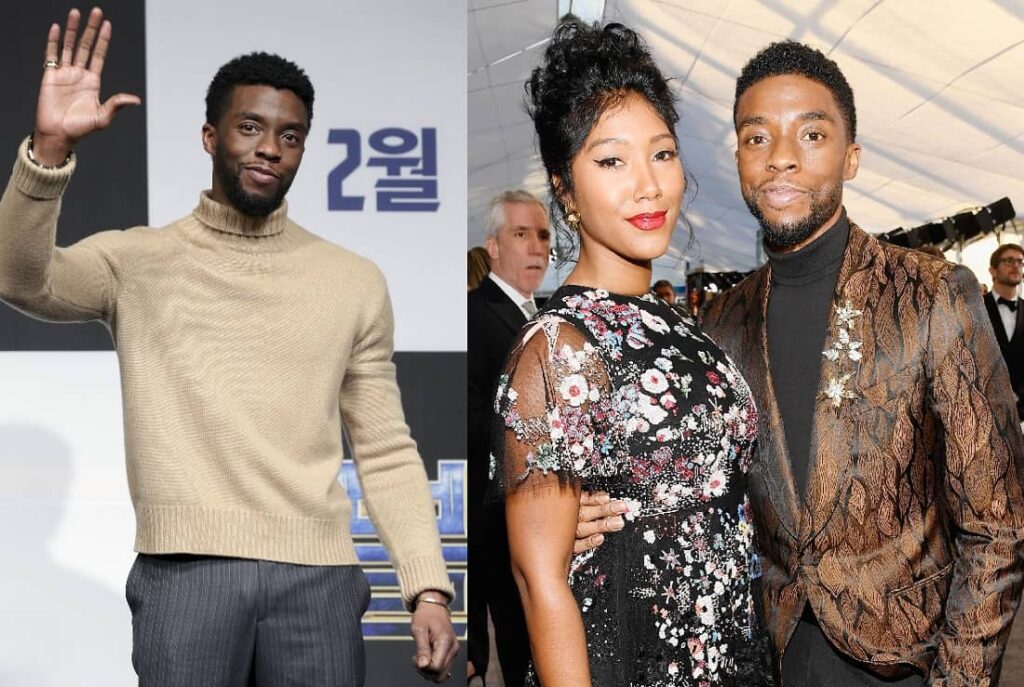 Who is Chadwick Boseman?
Chadwick Boseman was an American actor, playwright, and philanthropist recognized for his iconic role as T'Challa (the king of Wakanda) in "Black Panther" and the Avengers movie series.
Chadwick Boseman's full name is Chadwick Aaron Boseman. He was born on November 29, 1976, in Anderson, South Carolina, United States. Sadly, the actor passed away on August 28, 2020, in Los Angeles, California, at the age of 43.
Chadwick was raised as the youngest of three children by his parents Leroy Boseman and Carolyn Boseman (née Mattress). His father worked at a textile factory and did upholstery work on the side, while his mother was a nurse.
Chadwick Boseman's cause of death
Chadwick Boseman was diagnosed with stage III colon cancer in 2016, but he kept his condition private and continued working until his death in August 2020. At the time of his death, Boseman's cancer had progressed to stage IV. Boseman was already battling cancer while shooting Black Panther.
Chadwick Boseman's marriage and wedding
Chadwick Boseman rarely publicized details of his private life on social media. A lot of people did not know the actor was married and were surprised to read in a statement released by his family a day after his death that his wife was by his side when he died.
According to reports sighted by DNB Stories Africa, Chadwick Boseman was secretly married to his longtime girlfriend, Taylor Simone Ledward. The two got married in 2019 but the marriage didn't produce any children.
About Chadwick Boseman's wife – Taylor Simone Ledward
Taylor Simone Ledward was Chadwick Boseman's legally married wife before his death in 2020. She was born on August 31, 1990, and is currently 31 years old as of May 2022. Taylor Simone Ledward is an aspiring singer and an alumnus of the California State Polytechnic University, where she earned a Bachelor's degree in Music Industry Studies.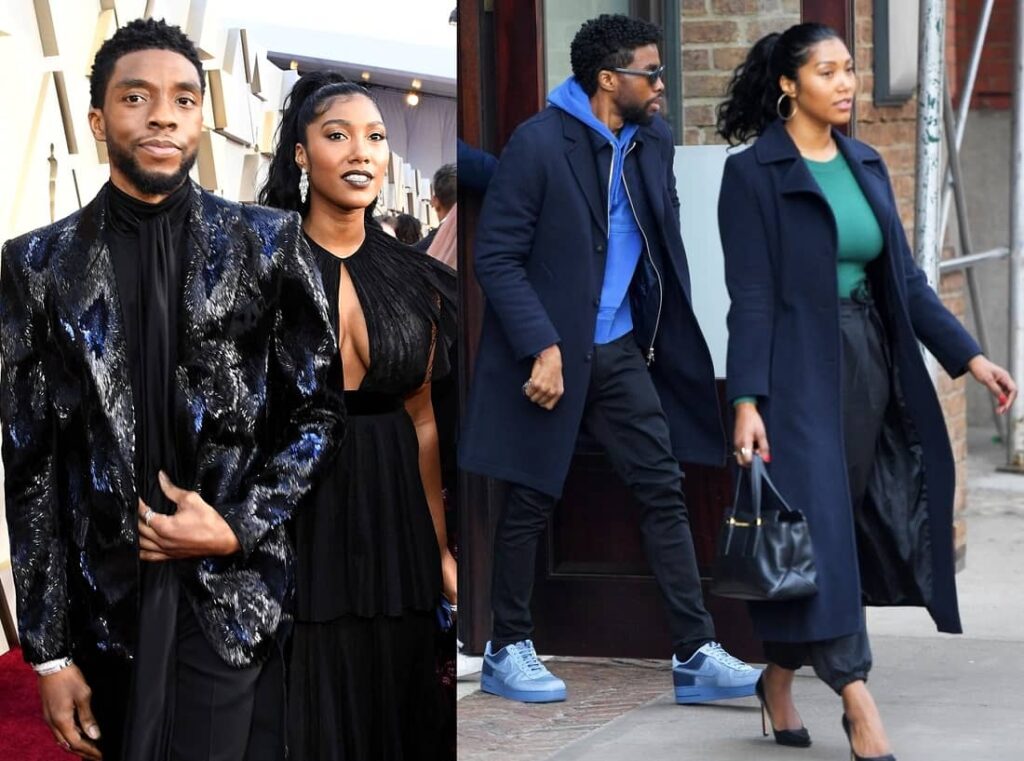 How Chadwick Boseman and his wife – Taylor Simone Ledward met
It is not very clear how Chadwick Boseman and his wife, Taylor Simone Ledward, met each other and started dating, but the two were spotted together on many occasions including the Jimmy Kimmel Live! Studio in June 2017 and also at the Black Panther premiere after-party in 2018. 
Their relationship was confirmed in 2018 after Taylor's sister commented on how Taylor Simone and Chadwick embodied love and how they would make beautiful babies. After this, they made their first official appearance as a couple in 2019 and they reportedly got married in October 2019 in a private ceremony in Malibu.
Chadwick Boseman's children
Before his death, Chadwick Boseman did not have any children. He reportedly got married barely a year before his demise. However, his parents Leroy and Carolyn Boseman were listed as his surviving family members.
Chadwick Boseman and Regina Hall Rumored relationship
In 2018, rumours of Chadwick Boseman dating popular American actress Regina Hall surfaced after the two were spotted holding hands at the Vanity Fair Oscars party. The rumours died down when they both revealed they were just friends. At that time, Chadwick Boseman was in a relationship with Taylor Simone Ledward but they were yet to make it official.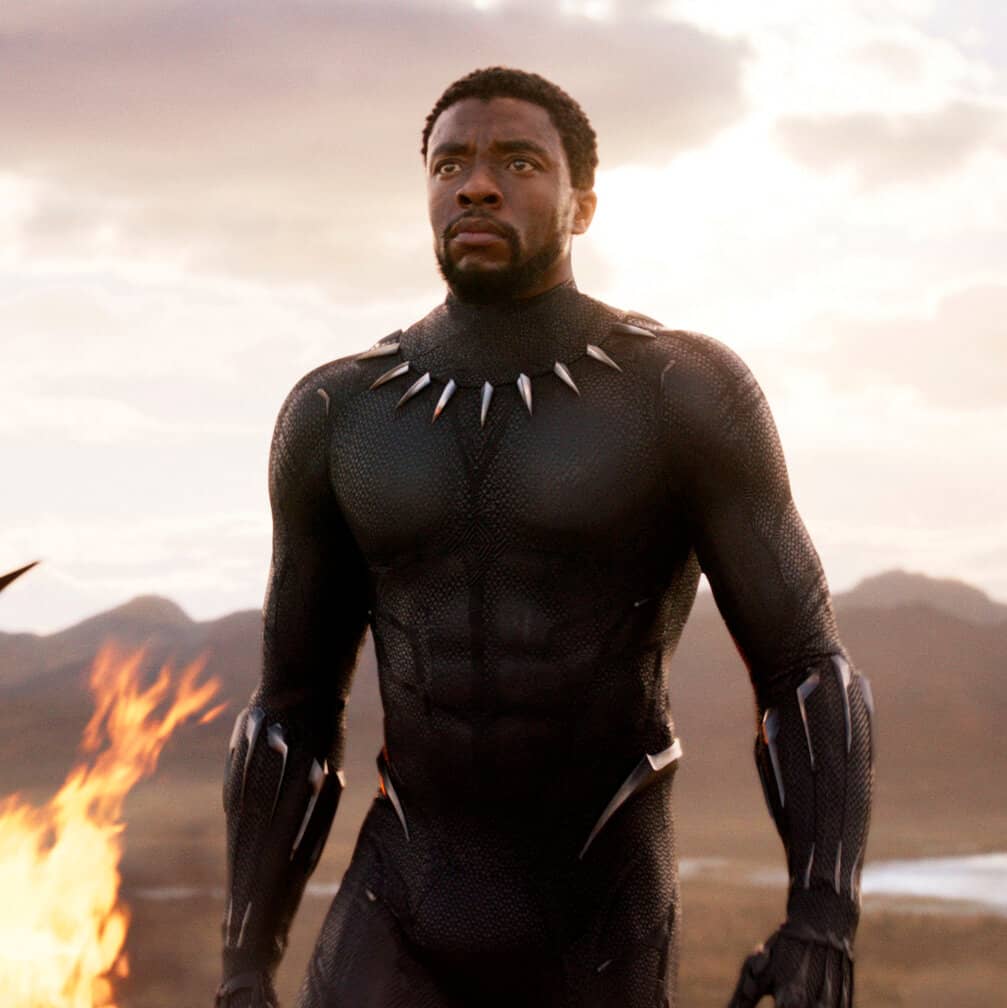 Chadwick Boseman and Halle Berry relationship
Also in 2018, a tabloid report claimed that American actress, Halle Berry wanted to date Chadwick Boseman. Another source also claims that Halle Berry told her team to reach out to the actor and to set up a dinner date between them. The source further stated that Boseman was very excited about going out with Halle Berry. 
Reacting to the rumours, Halle Berry stated that there was no truth in any of that. The rumours started after Halle Berry gave a shout-out to Chadwick at the GLAAD Media Awards in 2018.
Chadwick Boseman and Lupita Nyong'o relationship
Chadwick Boseman and Lupita Nyong'o's on-screen chemistry in "Black Panther" sparked a fandom and a dating rumour. Apparently, fans all over the world wanted them to continue their on-screen chemistry in real life, but that never came to fruition. However, this didn't take away their emotional connection and pure friendship. Chadwick Boseman once admitted that it was hard not to fall in love with Lupita.
Chadwick Boseman's death
The Black Panther star passed away on August 28, 2020, in Los Angeles, California, United States. His death was a result of colon cancer. According to reports, Chadwick Boseman was diagnosed with colon cancer four years ago before his death, but he kept the information private until his death.
Unfortunately, Boseman didn't leave a will, and according to reports sighted by DNB Stories Africa, his wife is currently filing the necessary documents to protect her husband's assets.