Who is Keanu Reeves?
Keanu Reeves is a popular Canadian actor. He is best known for his performance as "Neo" in "The Matrix" film series. Aside from this, Reeves is also known for his lead role as "John Wick" in the action–thriller franchise of the same name. Reeves became famous as far back as 1989 after landing a role in the comedy movie "Bill & Ted's Excellent Adventure."
Keanu Reeves' full name is Keanu Charles Reeves. He was born on September 2, 1964, in Beirut, Lebanon. Reeves is 58 years old as of September 2022. Keanu Reeves, whose net worth is roughly $400 million, is said to be one of the highest-paid film actors in America. According to reports, he earned over $156 million for "The Matrix" film series. This makes him one of the highest-paid actors for a single production.
Keanu Reeves' Parents
Keanu Reeves was born to his parents: Samuel Nowlin Reeves Jr (father) and Patricia Taylor (mother). Samuel and Patricia met at a young age. While it is not certain whether they actually married, they first hooked up in Beirut in the early 1960s. At the time, the actor's mother was working as a showgirl. She was also a part-time designer while his father just left college.
Sadly in 1966, when Keanu was barely 3 years old, his parents separated. According to reports sighted by DNB Stories Africa, Patricia Taylor left Keanu's father because he constantly abused drugs. But before then, the ex-couple had a second child, a daughter named Kim (Keanu's younger sister)
About Keanu Reeves' father – Samuel Nowlin Reeves Jr
Keanu Reeves' biological father, Samuel Reeves is originally from Hawaii. However, he has Chinese, Irish, Portuguese, and English ancestry. Keanu's father is reportedly a geologist. The 58-year-old actor doesn't even know much about his father because Samuel is an absentee father. In fact, the actor grew up without his biological father by his side. According to Keanu Reeves, the last time he set his eyes on his father, Samuel was when he (Keanu) was 13 years old.
About Keanu Reeves' mother – Patricia Taylor
Keanu Reeves' mother, Patricia Taylor, on the other hand, is an English costume designer and former showgirl. As a clothing designer, Patricia Taylor has styled veteran singers like Dolly Parton and Anne Murray. Four years after Keanu's father left her, Patricia Taylor remarried a Hollywood director named Paul Aaron. Sadly, the marriage lasted for barely 6 months. However, even after Taylor and Aaron split, the Hollywood director continued playing his stepfather's role in Keanu's life. For instance, he introduced the "John Wick" star to the movie industry at the age of 15. Keanu Reeves saw his stepfather, Aaron as a mentor in his early years.
Patricia Taylor married her third husband, Robert Miller in 1976. Miller was a rock music promoter at the time. However, their union which produced one daughter only lasted for 4 years. Despite this, Keanu Reeves' mother didn't give up on marriage. She married for the fourth time to Jack Bond, a hairdresser. Taylor and Bond were together until 1994. Patricia Taylor was a career woman so she had a nanny caring for Keanu Reeves and his sisters. Meanwhile, this didn't affect the bond between Reeves and his mother. In fact, they have a beautiful relationship to date.
Keanu Reeves' siblings
Keanu Reeves has three sisters – one blood sister and two other half-sisters. The names of Keanu Reeves' sisters are Kim Reeves, Karina Miller, and Emma Rose Reeves.
a. Kim Reeves
Kim Reeves is Keanu Reeves' only full sibling. Just like her famous brother, Kim picked an interest in acting. But sadly, she became very sick in 1991 and was diagnosed with leukaemia – just before her debut movie came out. Kim Reeves was able to fight the deadly disease for almost a decade with the help of her brother. In fact, Keanu Reeves spent most of his time in the hospital with his beloved sister. Kim's battle with cancer inspired Reeves to donate $31.5 million to cancer research.
In 2002, Kim Reeves bounced back to the film industry with her first movie "Love Don't Come Easy." Kim reportedly lives in Rome where she currently maintains a low profile. However, she has graced red carpet events many times alongside her big brother.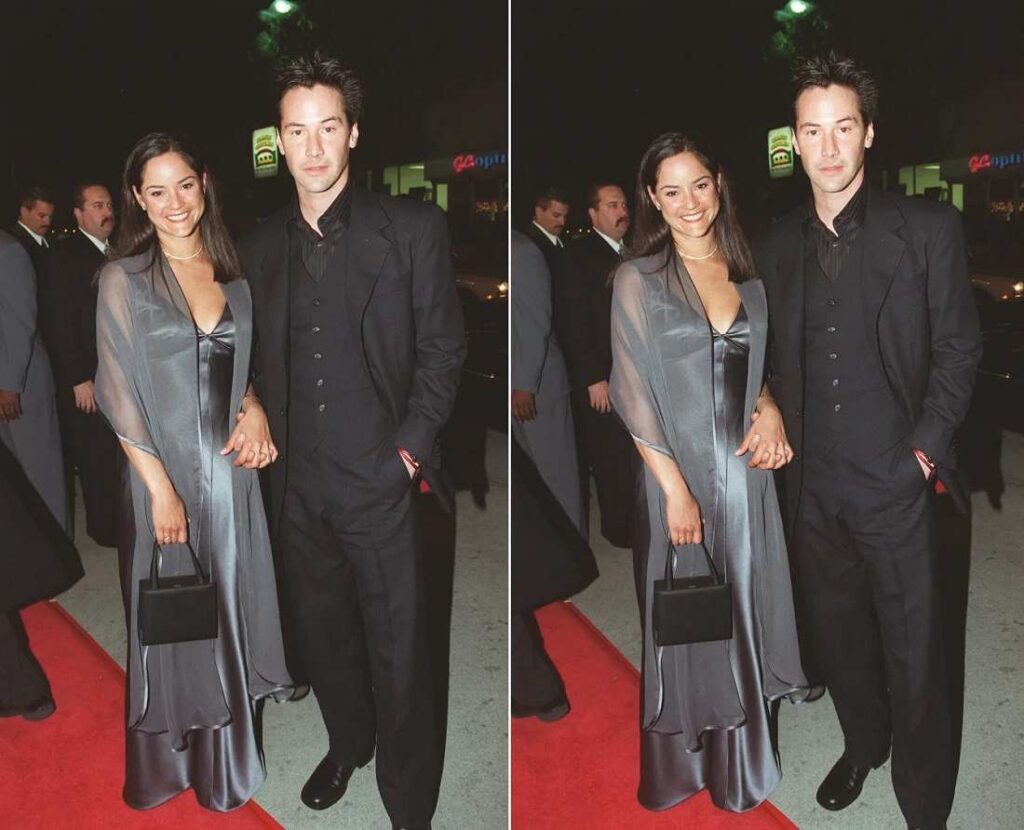 b. Karina Miller
Karina Miller is Keanu Reeves' half-sister. They share the same mother Patricia but different fathers. Karina's father is Robert Miller, Patricia Taylor's third husband. Reeves' half-sister is a producer. In 2017 she co-produced a drama film titled "To The Bone." Karina also produced a crime drama film called "Semper Fi" in 2019. Keanu Reeves and his half-sister Karina have a beautiful relationship. Also, they are usually seen together at red carpet events.
c. Emma Rose Reeves
Emma Rose Reeves is Keanu Reeves' second half-sister. They share the same father, Samuel but different mothers. After Keanu's parents separated, his father married a woman who gave birth to Emma. According to Emma, she wants a relationship with her half-brother but sadly Reeves is seemingly not ready for that yet. The matrix actor reportedly told their father in the past that he wants nothing to do with him.
Keanu Reeves' wedding and marriage
As of September 2022, Keanu Reeves is unmarried and has no wife. In fact, Reeves has never been married (as of the time of writing) though he has been in a number of publicly known relationships. Notably, actress Jennifer Maria Syme (now deceased) was Keanu Reeves' partner for almost 3 years.
Meanwhile, in 1992, actress Winona Ryder and Keanu Reeves had a 'real' wedding ceremony in a horror movie titled "Bram Stoker's Dracula." In a long scene in the movie, the actors had a wedding officiated by real-life Romanian priests. However, since it's just a movie and there was no paperwork, the marriage has no legal binding. Ryder and Reeves, who are great friends, have over the years joked about being married.
Winona told an entertainment magazine in 2018:
"We actually got married in Dracula. No, I swear to God I think we're married in real life."
The amazing actors are seemingly not in any romantic relationship even though they claim to have a "healthy crush" on each other. Winona Ryder, who famously dated Johnny Depp in the 90s, is currently in a relationship with Scott Mackinlay Hahn. Reeves, on the other hand, has been romantically involved with visual painter Alexandra Grant since 2018.
List of Keanu Reeves' girlfriends
Canadian actor Keanu Reeves has reportedly dated or hooked up with over 7 women. Here's the list of women Reeves has reportedly dated.
Jill Schoelen and Keanu Reeves dated for about three years, reports say. The ex-lovers first met on the set of the 1986 movie "Babes in Toyland."
Sofia Coppola and Keanu Reeves dated briefly until 1992 after meeting on a movie set.
Winona Ryder and Keanu Reeves married in the 1992 horror movie "Bram Stoker's Dracula."
Sandra Bullock and Keanu Reeves shared so much chemistry in the 1994 movie "Speed" so most people felt they were dating in real life. However, they never dated even though they confessed to having a crush on each other.
Amanda de Cadenet and Keanu Reeves first met in 1991. At the time, Amanda was married to John Taylor and was two months pregnant. However, Reeves and Amanda de Cadenet went on a date 6 years later (in 1997) after Cadenet and her husband divorced.
Jennifer Syme and Keanu Reeves dated for about 3 years after meeting at a party in 1998.
Claire Forlani and Keanu Reeves reportedly dated for two years (2004 – 2006). Although in 2006, Reeves denied dating Forlani, insisting that they had only been good friends.
Alexandra Grant and Keanu Reeves are currently dating, as of 2022.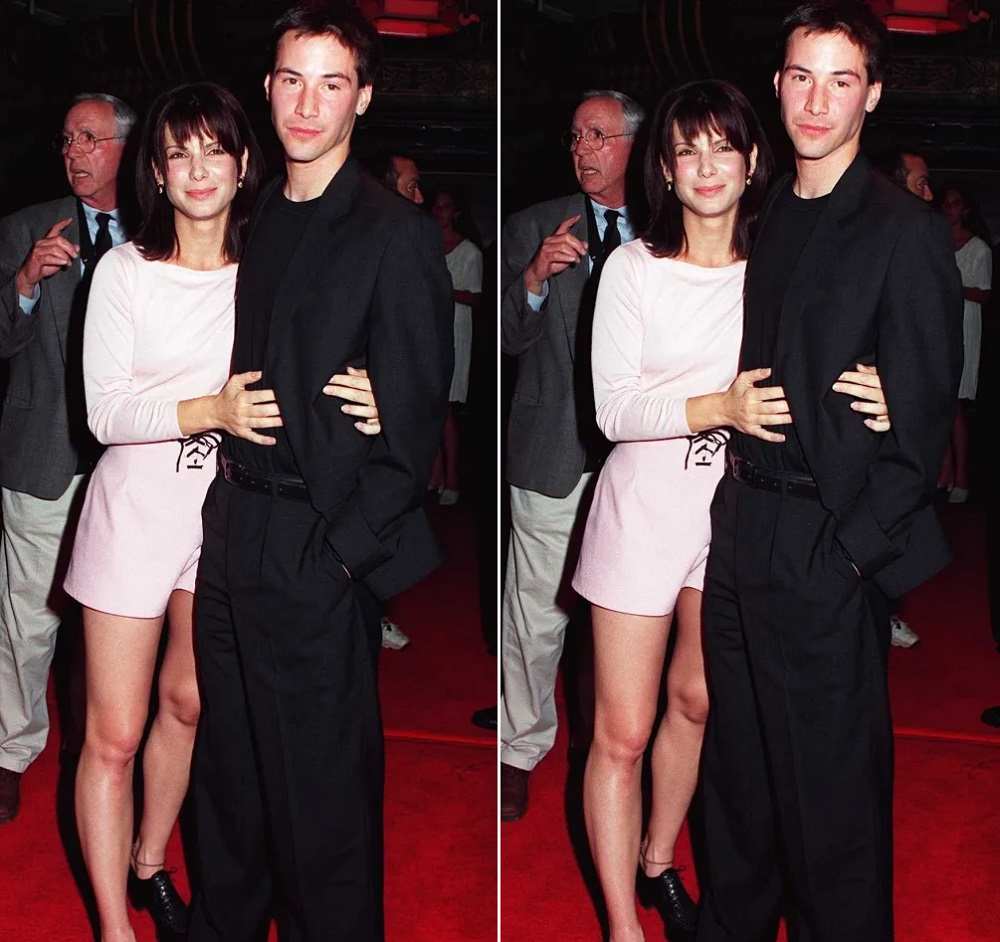 About Keanu Reeves' ex-partner – Jennifer Syme
Keanu Reeves' ex-partner Jennifer Syme (now late) was a record label executive and professional personal assistant. Syme was also an actress. She played a minor role in the 1997 neo-noir film "Lost Highway".
Reeves' ex-girlfriend was born on December 7, 1972, in Pico Rivera, California. Despite her thriving career before her death, Jennifer Syme is more popular in the media as Keanu Reeves' ex-girlfriend. Their relationship reportedly began around 1998 although Syme's mother insists the pair knew each other way before 1998. Keanu and Jennifer Syme's affair stretched through the late 90s, leading to the stillbirth of their daughter, Ava Archer, in 1999. This unfortunate incident affected their relationship badly. In fact, several weeks after Syme gave birth, the couple parted ways.
Despite their split, Keanu Reeves and Jennifer Syme maintained a cordial relationship. And in 2001, the ex-lovers started dating again. While they enjoyed their brief romance of fewer than 3 years, they never got married. Sadly, Jenifer Symes died in a car crash on April 2, 2001. According to reports, Syme was driving back to singer Marilyn Manson's house for a party she earlier left. The late actress drove her Jeep into a row of cars parked on Cahuenga Boulevard in Los Angeles. Syme suffered major injuries and died on the spot. Jennifer Syme was 28 years old at the time of her death (1972 – 2001).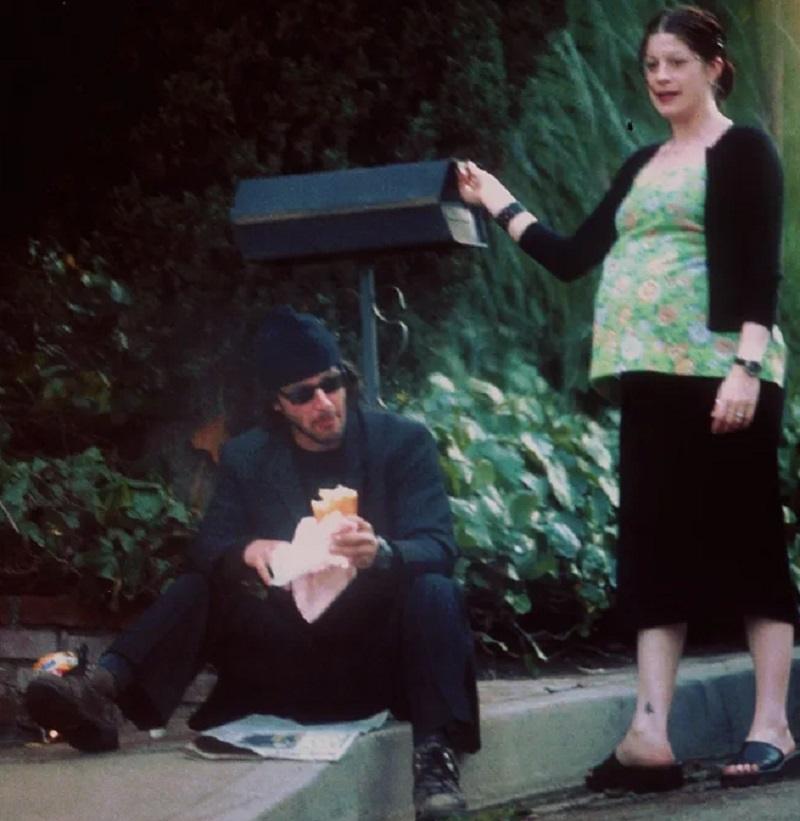 About Keanu Reeves' current girlfriend – Alexandra Grant
Keanu Reeves is currently in a relationship with visual artist Alexandra Grant. According to reports, their affair has been going on since 2018 but they made it public in 2019.
Keanu Reeves and Alexandra Grant initially went public as friends in 2016 at an event in Switzerland. The lovebirds reportedly met each other for the first time at a dinner party in 2009. While it wasn't love at first sight for them, they connected immediately as friends and later became business partners.
Alexandra Grant is a visual artist and former professor. Born on April 4, 1973, Grant is 49 years old as of September 2022. The talented artist and her beau, Reeves hardly make public appearances but whenever they choose to, they know how to steal the show.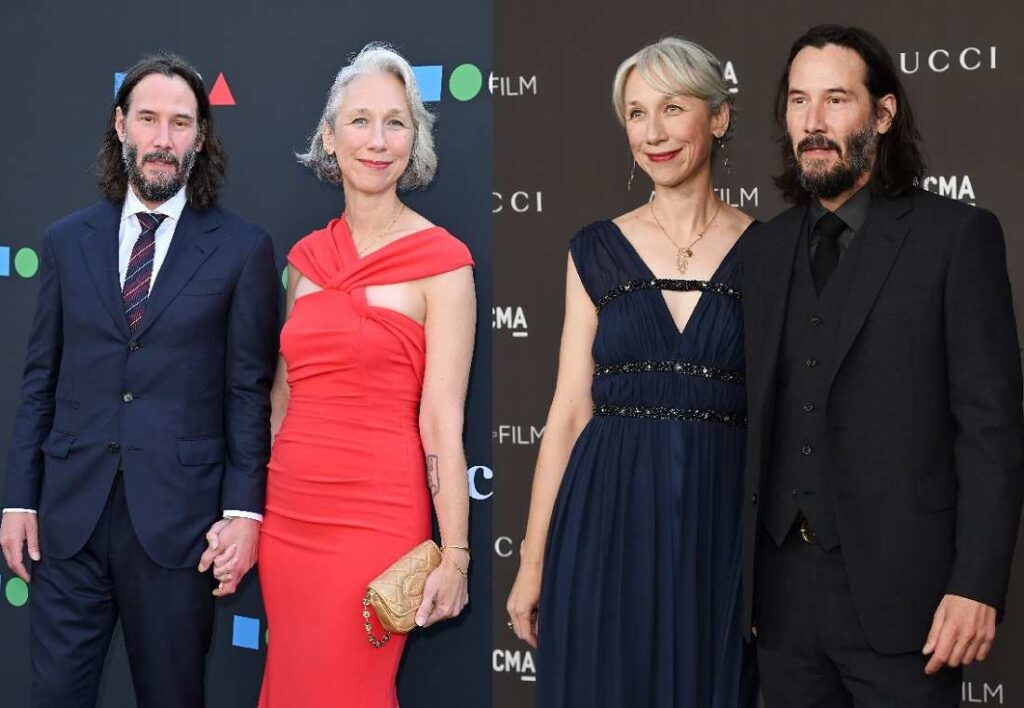 Keanu Reeves' children
As of September 2022, Keanu Reeves has no child. Sadly, he lost his only child, a daughter named Ava Archer Syme-Reeves, at birth. Baby Ava was born prematurely at 8 months to the actor and his ex-partner Jennifer Syme on December 24, 1999.