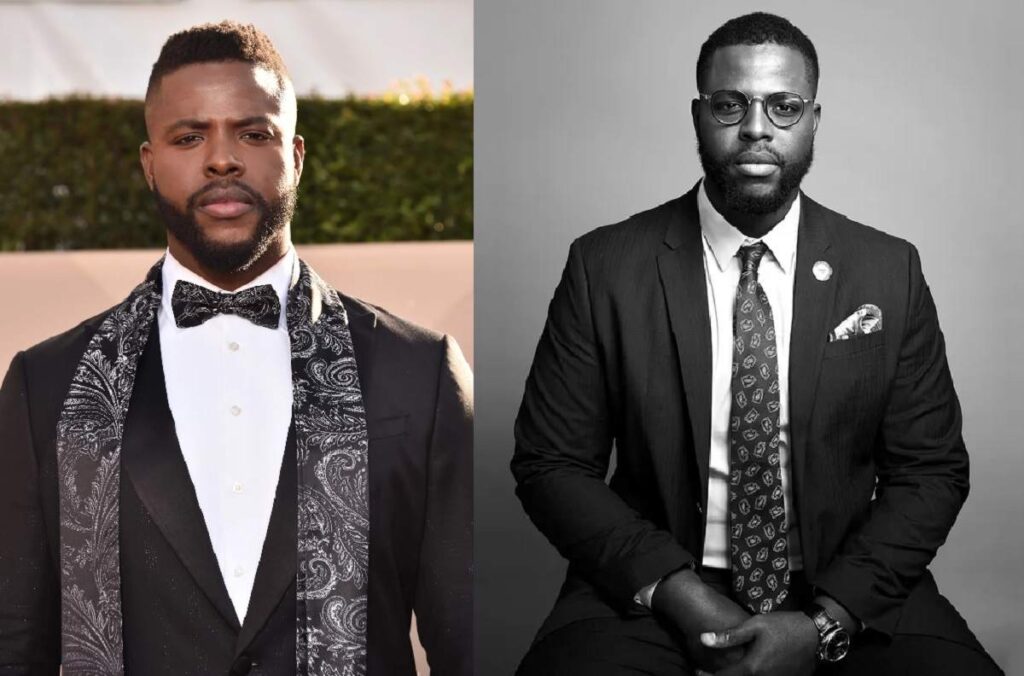 Who is Winston Duke?
Winston Duke is a Tobagonian actor best known for his role as M'Baku in Marvel superhero movies like "Blank Panther: Wakanda Forever," "Avengers: Endgame", and "Avengers: Infinity War". Duke has also starred in movies like "Us", "Spenser Confidential", "Nine Days" and many others.
Winston Duke was born on November 15, 1986, in Argyle, Saint Paul, Tobago, Trinidad and Tobago. He is 35 years as of August 2022. Winston Duke was raised by his single mother Cora Pantin who is an American author and a businesswoman. He grew up alongside his older sister Cindy Duke who works as a fertility doctor and virologist. Winston Duke's sister, Cindy is also the founder and CEO of Nevada Fertility Institute.
According to reports, Winston's cousin is Watson Duke – the Tobagonian politician and Progressive Democratic Patriots leader.
About Winston Duke's parents and siblings
Churchill Duke is Winston Duke's father. He is a businessman by profession, and apart from this, no other information is known about him. According to reports, Churchill Duke got separated from his wife when Winston was still very young, leaving his mother to raise him all by herself.
Cora Pantin is Winston Duke's mother. She is an American author and chef born on January 2, 1956, in the United States. She is 66 years old as of August 2022. Cora Pantin used to work for the government and owned a restaurant in Trinidad and Tobago before moving to the United States in 1995. Although she had no support from her estranged husband, Cora singlehandedly raised her kids and was always supportive of their chosen paths in life.
Cindy Duke is the older sister of "Black Panther" actor Winston Duke. She was born on September 30, 1978, in Argyle, Saint Paul, Tobago. She is 43 years old as of August 2022. Cindy Duke is a Hopkins and Yale-trained Reproductive Endocrinology Infertility Doctor and Virologist. She is also the Founder and CEO of the Nevada Fertility Institute.
Winston Duke's Education
Winston Duke moved to the United States when he was nine years old. He attended Brighton High School in Rochester, New York and graduated in 2004. He then proceeded to the University at Buffalo, New York, the United States where he earned a Bachelor of Arts degree in Theatre Arts. Duke later enrolled at the Yale School of Drama in 2013 where he earned a Master of Fine Arts (MFA) degree in Acting.
Winston Duke's wiki profile
| | |
| --- | --- |
| Full name | Winston Duke |
| Place of birth | Argyle, Saint Paul, Tobago, Trinidad |
| Date of birth | November 15, 1985 |
| Age | 35 years old |
| Height | 6″5 |
| Marital status | N/A |
| Career | Actor |
| Alma mater | University of Buffalo/ Yale School of Drama |
| Instagram | @winstoncduke |
Winston Duke's marriage and wedding
As of the time of publishing this article, Winston Duke is not married and does not have a wife. The actor has never been married, as of August 2022.
Moreso, Duke rarely shares information about his romantic life and relationships. As a result of this, it is not certain if he is currently in any relationship.
However, a few years back, the actor was spotted with a woman named Michele Kumi Baer, popularly called Meesh, who is an advocate for social justice and working on a philanthropy project at Race Forward. It was later reported at the time that Duke and Meesh were dating, but the extent of their relationship was never ascertained.
It is also not certain at this time if the pair are still together as there are no new photos of them on social media. Regardless of how private he is of his love life, Winston Duke has credited Black women for helping him deal with his insecurities.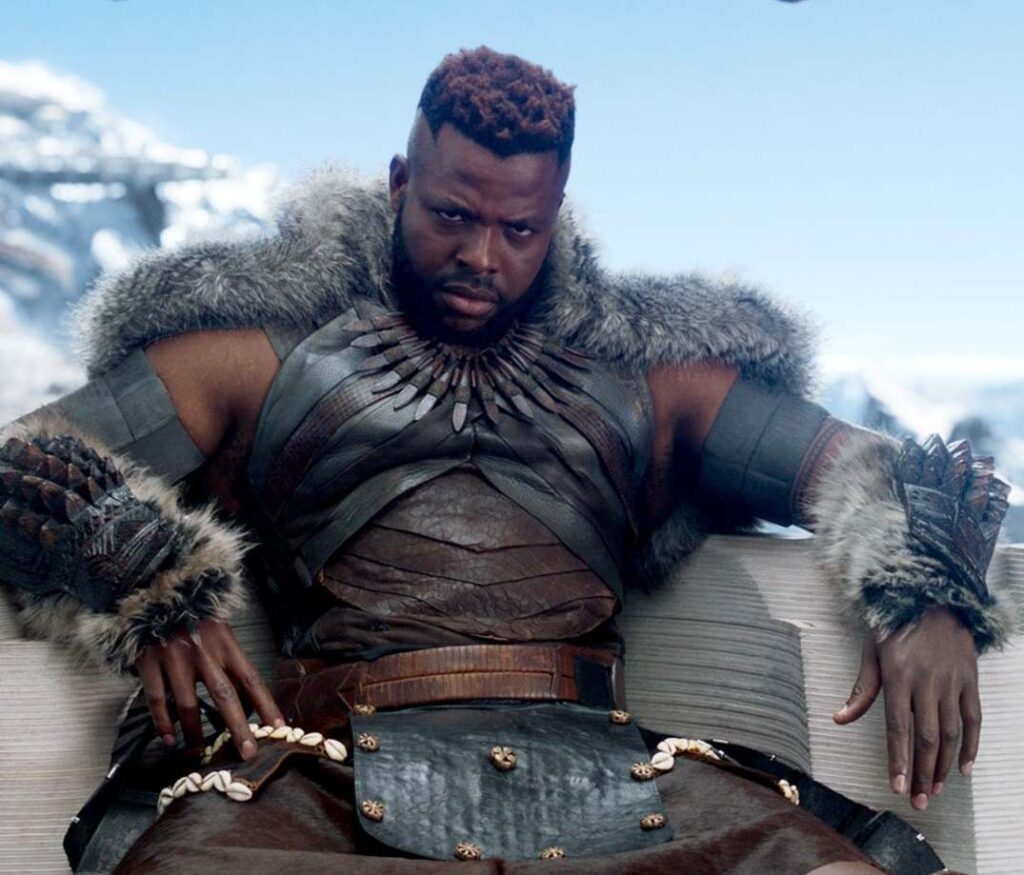 How Winston Duke started his career
Winston Duke started his acting career in theatre productions for Portland Stage Company and the Yale Repertory Theatre before he landed a role in the CBS crime drama series – "Person of Interest".
Before becoming the celebrated actor he is today, Winston Duke was just a regular Trinidad and Tobago native who was an aspiring actor with big dreams of getting a big break in Hollywood. After he graduated from the University at Buffalo with a Bachelor's degree in Theatre, Winston Duke moved to New Haven, Connecticut where he attended the Yale School of Drama. While at Yale, he met his fellow actor Lupita Nyong'o and the two became friends instantly. Though Lupita was a few years ahead of Winston in the program, they remained friends throughout their stay at Yale.
In 2012, Winston returned to his native country Trinidad and Tobago to star in the theatre production of "An Echo in the Bone". After graduating in 2013, Winston Duke began going for auditions with hopes to land an acting gig. Luckily, he landed roles in off-Broadway productions and even starred in an episode of "SVU: Law & Order".
How Winston Duke got the 'Black Panther' Role
In 2016, Winston Duke's agent sent him a script for an untitled Marvel project. Although he had no idea what to expect, he still ended up auditioning. It was later announced that he would be making his film debut as the warrior "M'Baku" in Marvel's "Black Panther", wherein he starred alongside Lupita Nyong'o. After the movie's release in 2018 and its subsequent success, Winston Duke's acting career took a major leap and he began receiving multiple calls for other jobs. He later reprised his role as M'Baku in "Avengers: Infinity War" and "Avengers: Endgame."
Winston Duke's children
As of the time of publishing this article (August 2022), Winston Duke is unmarried and does not have any kids yet. The actor seems more focused on his career at this time and is probably waiting for the right time.
About Winston Duke and Lupita Nyong'o's relationship
Lupita Nyong'o is a Kenyan-Mexican actress born on March 1, 1983 in Mexico City, Mexico. She is 39 years old as of August 2022.
Duke and Lupita first met while they were students at the Yale School of Drama. They drew close to each other because they shared a similar immigrant experience, and both harboured the idea of making it big in a new land. They were so close to the extent that they went to see Marvel's The Avengers movie together and they often talked about the idea of bringing a Black superhero to the screen.
Luckily, they both became part of Marvel's first African superhero film, making their MCU debut in Black Panther with Winston playing the role "M'Baku" and Lupita playing the role of T'Challa's ex-girlfriend, the spy Nakia.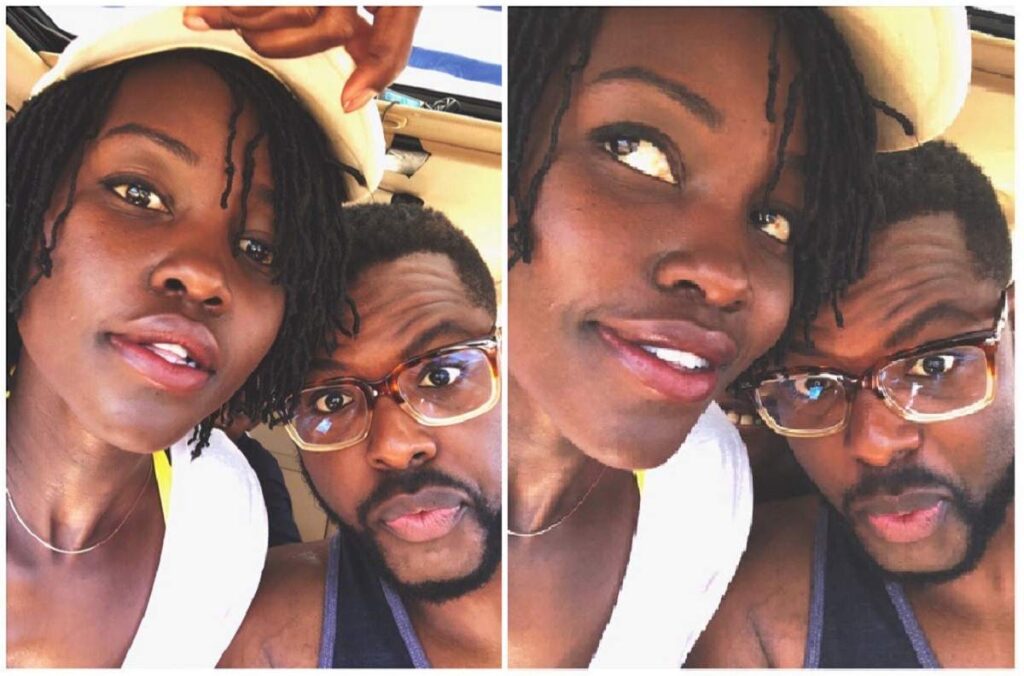 Speaking about their relationship, Winston Duke revealed that he and Lupita are great friends and nothing more. He further revealed that during the set of Black Panther he said to her:
I can't wait till you're leading a movie. I can't wait until people get to see you the way I've known you for such a long time. To be supporting you as a black woman in a leading role brings tears to my eyes.