by Deepak Mehta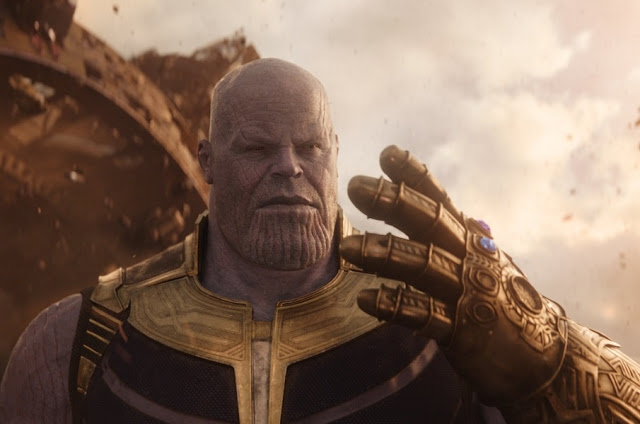 The new Avengers: Infinity War movie has left many fans with one question: Did the Avengers really die?
The answer is a capital NO!

Deaths in comics are rarely permanent. So many characters have died only to be revived, sent back by angels and demons, retconned, revealed to have never truly died in hindsight, reintroduced when the entire comic universe is rebooted etc, that most deaths actually fall under the Comic book death phenomenon.
There's a saying in comic lore,
"No one stays dead except Bucky, Jason Todd, and Uncle Ben!"
However, that also isn't true anymore as all two of them (Bucky and Jason) have been revived later.
Coming to the question at hand,
1. Iron Man: I'm pretty sure Stark has never died.
2. Captain America: Captain was killed when he was shot after losing out the long-drawn registration battle against Stark and the government (the conclusion to the Civil War arc in Fallen Son: The Death of Captain America).
But he wasn't actually dead. The bullet shot somehow caused him to "freeze" in time (the bullet was created by Dr. Doom, so that is totally possible) and he was brought back to life in Captain America: Reborn.
3. Hulk: It's a long standing premise that the Hulk cannot die. In the one-shot Hulk: The End (as part of the The End limited series), Hulk is the last survivor on earth!
Although he was killed by Logan in the Old Man Logan series (the Hulk defeats and devours Logan, but Logan regenerates and bursts out of him, that is not in the main continuity.
4. Thor: In Thor: Ragnarok storyline (also called Thor: Disassembled, part of the Avengers Disassembled arc) about the end of all of Asgard, Thor tries to break the cycle of life and death (called Ragnarok) that was created by a pantheon of Gods called Those Who Sit Above In Shadow and is seemingly killed (but revealed to actually be in a period of hibernation, much like Odinsleep)
He also dies fighting the Serpent in the Fear Itself arc.
5. Black Widow: No death till date
6. Hawkeye: In Avengers Disassembled, Barton dies trying to take down a Kree warship.
Thankfully, when Wanda alters reality, he is revived. However, he is killed again when he shoots Wanda knowing that she killed off almost all of mutant race.
Finally, when Wanda's actions are undone, he is brought back.
Phew! Comics!
7. Scarlet Witch: In Uncanny Avengers, Wanda is killed by a mind-controlled Rogue (under the influence of the Apocalypse Twins) but is brought back to life through the most used, time-resetting comic device.
A lot of other Avengers have died before. Some have been permanent like the Black Goliath, while most are temporary.
Another burning question comes to mind — how can the Avengers really defeat Thanos, who now has in his possession the six Infinity stones?
One answer: Captain Marvel…most probably!
We know Captain Marvel has her own movie coming next year, before the next Avengers film.
And while we're still not certain where she falls in the Marvel Cinematic Universe timeline, we're pretty sure the movie will focus on her origin story from the '90s — and that Avengers: Infinity War end-credits scene makes it super likely she'll appear in the next Avengers film.
The 2019 film Captain Marvel will star actress Brie Larson as all-powerful Ms. Marvel.
With the end credits scenes rolling, they might just have another heavy-hitter help them in the fight for the universe's fate – Captain Marvel!
***
Deepak Mehta has read over 2000 Marvel comics.