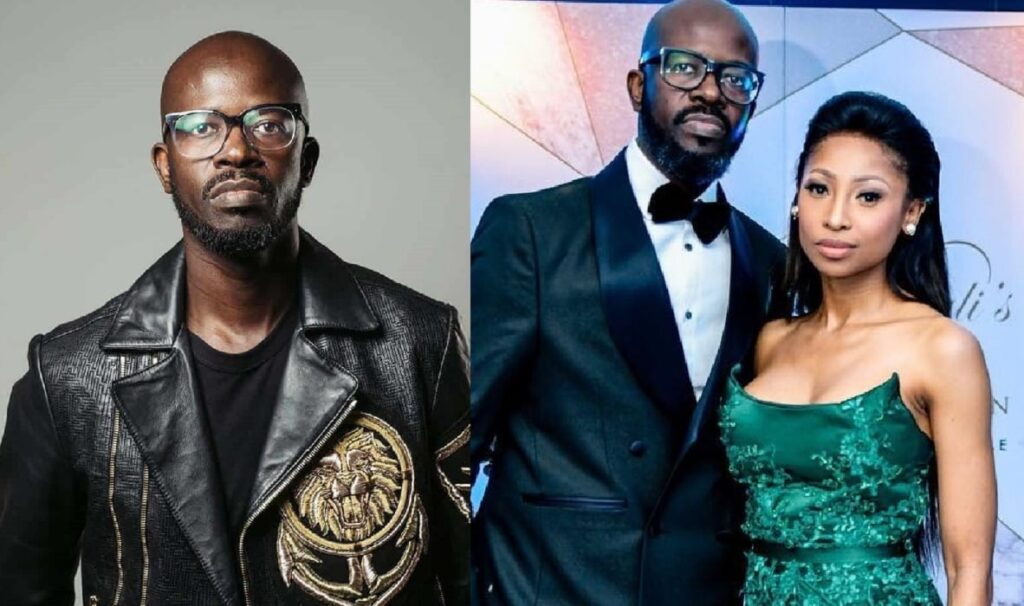 Who is Black Coffee?
Black Coffee is a South African disc jockey (DJ), songwriter and music producer. He is the CEO and founder of the record label "Soulistic Music".
Black Coffee's childhood and education
Black Coffee's real name is Nkosinathi Innocent Sizwe Maphumulo. He was born in Durban, South Africa on March 11, 1976. His parents divorced when he was age 12 and he moved with his mother to the Mthatha town in Eastern Cape. The 46-year-old DJ lost his left arm on the day Nelson Mandela was released from Robben Island as he was one of the dozens that were run down by a taxi driver in a politically motivated attack.
Black Coffee went to the Durban University of Technology, Natal, to study Music Theory, majoring in Jazz but he later dropped out and became a backup singer for iconic South African musician Madala Kunene. Black Coffee would later on gain knowledge in electronic music production. It was reported in 2019 that the entertainer has intentions of going back to school to earn a degree in Interior Design.
Black Coffee's career
Black Coffee started his career around 1994 and became prominent after participating in the Red Bull Music Academy. He was chosen as one of the two South African participants in the Red Bull Music Academy in early 2000 which paved way for him into the South African entertainment scene.
His first breakthrough was when his song "Happiness" was featured on the "DJ's at Work" music album. He released his debut self-titled album "Black Coffee" in 2005. He attained the Guinness World Record as a DJ for playing for 60 hours non-stop in 2010.
DJ Coffee has released 9 studio albums as well as a live DVD some of which include Have Another One (2007), Home Brewed (2009), Africa Rising CD (2012), Pieces of Me (2015), Music is King (2018), Subconsciously (2021).
Black Coffee Grammy Award
In 2022, Black Coffee became the first African to win a Grammy award for Best Dance/Electronic Album.
Black Coffee's wiki profile
| | |
| --- | --- |
| Full name | Nkosinathi Innocent Sizwe Maphumulo |
| Nationality | South African |
| Age | 46 years old |
| Date of birth | March 11, 1976 |
| Marital status | Divorced |
| Wife | Enhle Mbali Motshwa |
| Alma matter | Durban University of Technology |
| Height | N/A |
| Career | Disc Jockey, Songwriter, Music Producer |
| Instagram | @realblackcoffee |
Black Coffee's marriage and wedding
Black Coffee was previously married to Enhle Mbali and their union was blessed with two children. The couple got married traditionally in 2011 and had what seemed like a made-in heaven marriage before they separated and divorced in 2019.
Black Coffee and Enhle Mbali got engaged in 2010, three months after they started dating. They had a low-key traditional marriage on May 13, 2011, in Soweto. They had a star-studded white wedding ceremony after 6 years of their traditional marriage on January 8, 2017.
Despite the luxurious lifestyle and seemingly beautiful marriage the ex-couple enjoyed, things turned the other way for them in 2019 as rumours of their marital crisis began to go viral. Enhle Mbali made it known that her union was not as perfect as the public perceived it to be, stating that she had to go through many challenges that made her forget who she was. According to her, her essence was taken away from her. Their divorce proceedings were characterized by a lot of controversies and bad blood as Enhle Mbali accused Black Coffee of domestic abuse and infidelity.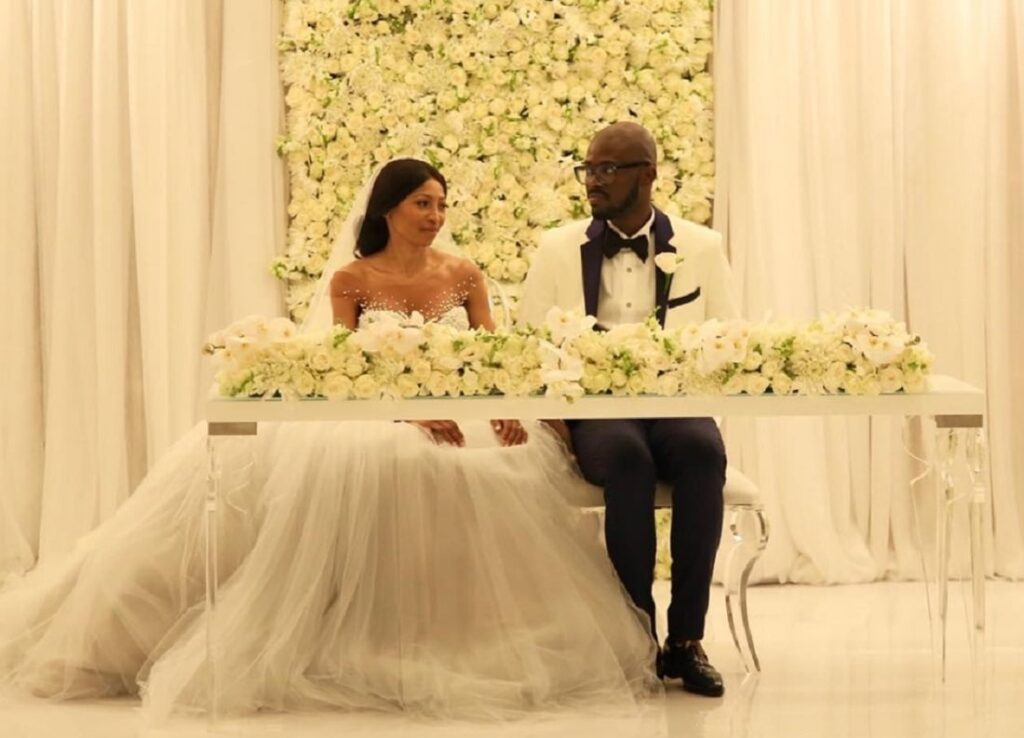 Black Coffee and Enhle Mbali's divorce
Black Coffee and Enhle Mbali's divorce was quite messy and controversial as his ex-wife blamed him for their failed marriage. According to Enhle, she couldn't continue to bear the constant abuse and infidel act of the entertainer and she had to protect herself and her children against such acts.
According to reports sighted by DNB Stories Africa, Black Coffee kicked his ex-wife and their children out of their house in South Africa after she filed for a divorce. It was said that Black Coffee seemed ready to separate from Enhle Mbali which explained his unbothered attitude during the divorce process.
However, Black Coffee made it known that he tried to salvage the relationship but his wife never gave in. According to him, he sent Enhle Mbali a lengthy email, asking that they should opt for separation instead of divorce as this will give them the chance to work on the marriage but she rejected the idea. Black Coffee claimed that he even gave her the option of getting another apartment which he will pay for but his ex-wife turned down the offer as well.
Reports had it that Enhle Mbali demanded about R130,000 as the monthly maintenance for herself and the children during the divorce proceedings, claiming that her ex-husband exposed her to a lavish lifestyle while they were still together and that she was a full-time house-wife during the period of their marriage.
However, it was reported that the presiding judge overruled her claim and only granted her about R65,000. Enhle Mbali had asked that the public respect her privacy during the divorce proceedings for the well-being of her children, especially after the whole issue got more complicated with numerous infidelity allegations against Black Coffee.
About Black Coffee's ex-wife
Enhle Mbali Motshwa is the ex-wife of Black Coffee and the mother of his two children. She is a South African actress, TV presenter, and entrepreneur. She was already in the limelight before she got married to the entertainer but her marriage to him earned her more fame.
Enhle Mbali was born on March 3, 1987, and she is currently 35 years of age. She studied Fashion Designing at the Lee Strasberg Theatre and Film Institute in New York. She, later on, studied filming in a school in Boston. She started her career officially in 2005 starring in different South African TV series such as "Scandal", "Tshisha", "Soul City", "Rhythm City" and "Inkaba".
She became the host of the TV show "Young, Gifted and Black" on Channel O in 2009. She launched her line of maternity wear called "SE Preggoz" in 2015 both in South Africa and New York City. She is also a shareholder of Labello Beauty Online.
How Black Coffee and Enhle Mbali met each other
Reports sighted by DNB Stories Africa have it that Black Coffee and Enhle Mbali met in late 2000 on the set of "Chesa". According to Enhle Mbali, she had mistaken her ex-husband for an actor after they conversed on the set before she got to know that he was a DJ.
Mbali explained that Black Coffee was nice to her, even though she was not initially cool with him being a DJ. She added that he did not back out until she agreed to go on a date with him. According to her, Black Coffee proved to be a very good man and she recalled being amazed by his proposal of marriage after 3 months of courtship in 2010. The couple got married in 2011 and was together for 8 years before things turned sour between them in 2019 amidst different controversies and allegations.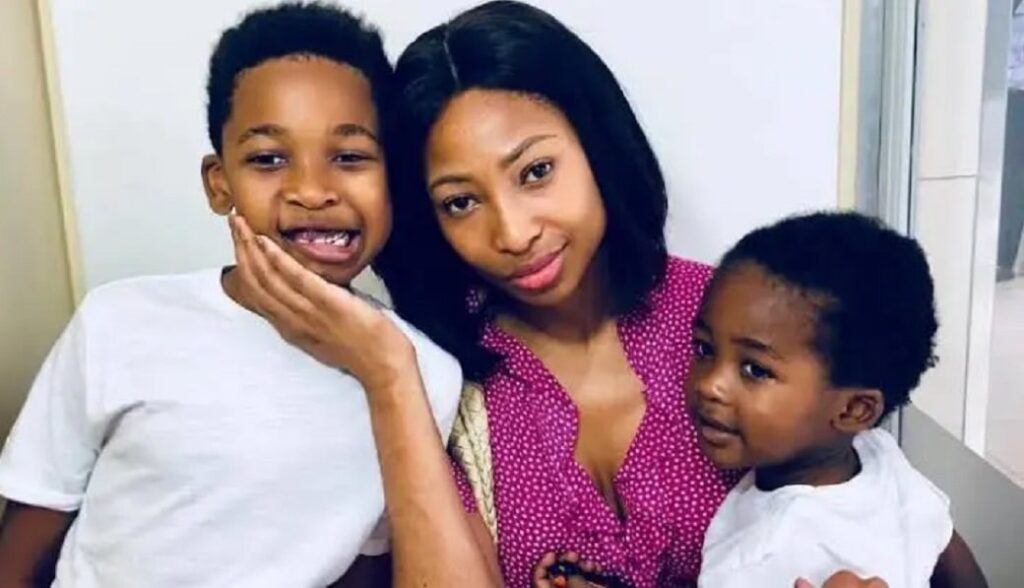 Black Coffee's children
According to reports, Black Coffee has 6 children in total – two with his ex-wife, Enhle Mbali, another two from a previous relationship before his marriage to Enhle and the last two with two different women while he was married to Enhle Mbali.
According to some reports, part of the reason Enhle Mbali filed for divorce was when she discovered that Black Coffee had fathered two children with different women while they were still married.
The names of Black Coffee's first four children are Esona Maphumulo, Lilitha Maphumulo, Anesu Maphumulo, and Asante Maphumulo. The names of his last two children which he reportedly had within a year remain unknown.
List of Black Coffee's children
Esona Maphumulo
Lilitha Maphumulo
Anesu Maphumulo
Asante Maphumulo
1. Esona Maphumulo
Esona Maphumulo is the first son of Black Coffee. He reportedly had the child during his university days at the age of 23 in 1999. The young man who is in his 20s is said to also have a soft spot for music though he is more into modelling.
According to Black Coffee, Esona's maternal grandmother had named him "Mava" while he gave him his unofficial name "Mcebo" since the boy is a source of motivation for him. Coffee remarked that he wouldn't want his son to live the kind of life he had, adding that the boy was born during his struggling days as a student without a job. Black Coffee said that the boy's mother had named him "Esona", but he did not reveal the identity of his mother.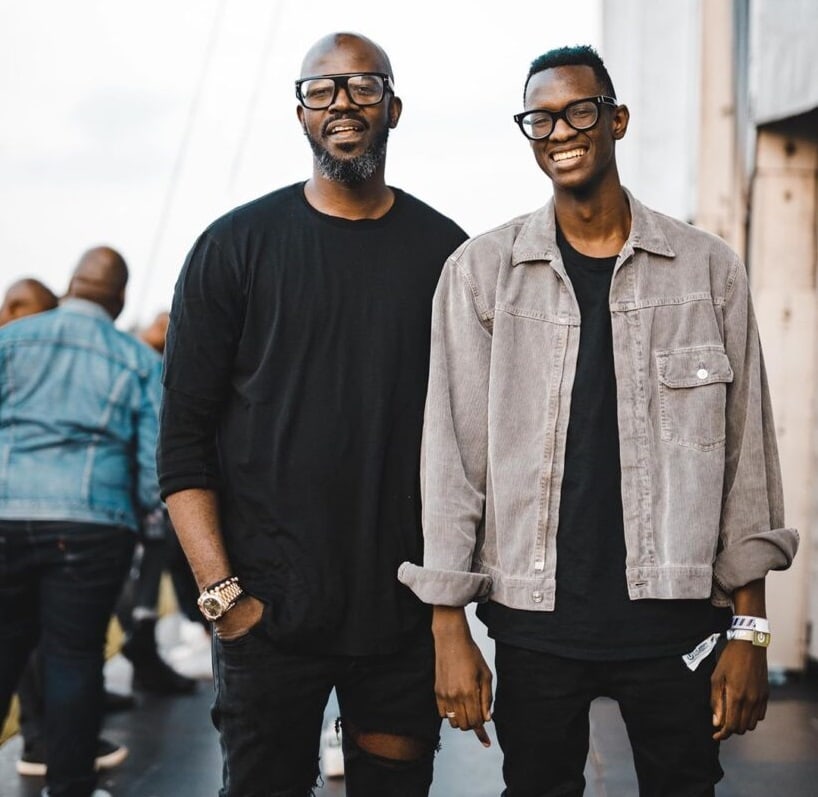 2. Lilitha Maphumulo
Lilitha Maphumulo is said to be Black Coffee's second son and he is a lover of cars. However, further information about him or his mother is not known.
3. Anesu Maphumulo
Anesu Maphumulo is Black Coffee's third son but his first child with Enhle Mbali. The boy is said to be a lover of fast-moving automobiles and he is aspiring to become a Formula1 driver in the future. He is speculated to be below the age of 10, but his real age and date of birth are unknown.
4. Asante Maphumulo
Asante Maphumulo is Black Coffee's second son with his ex-wife, Enhle Mbali. He was born two years before his parent's white wedding in New York in 2015. The boy turned 5 years old in 2020. His own choice of career is yet to be known as he is still very young. It can only be speculated that he might join the entertainment industry like his father or take to sports like his elder brother.
Black Coffee's alleged affairs and cheating scandal
Black Coffee was accused by his ex-wife, Enhle Mbali, of infidelity. He has been reported to be romantically involved with several women, even while married. According to Enhle Mbali, his unfaithfulness was part of the reason she chose to leave the marriage.
Black Coffee was alleged to have had a fling with Alexandra Cane, an ex-competitor on "Love Island" after Alex tweeted a picture of them together during the DJ's tour in Greece. However, Black Coffee did not affirm or debunk the rumour.
He was also alleged to have dated David Guetta's ex-wife, Cathy Guetta, though he did well to debunk the rumours, saying he had no intimate affair with the lady in question.
A lady identified as Mimi Buthelezi also claimed to have had an affair with Black Coffee while he was still married to Enhle. She even claimed to have given birth to one of the other two children he had. The musician did not comment on the allegation.