by Daniel Nkado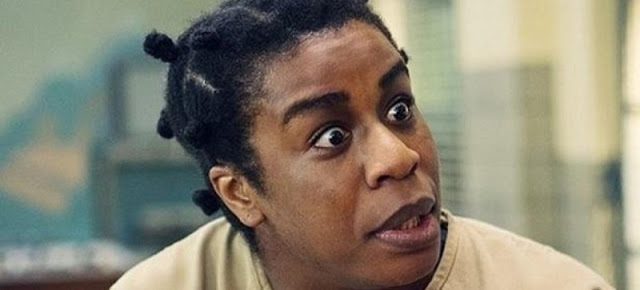 When Kene asked me to accompany him to Banana Island to see a prospective client, I took a while to respond.

Banana
Island is the most expensive place to live in Nigeria – so I heard
anyways. A 3-bedroom apartment there costs not any less than
N100million. It's cheaper getting a property in London than getting one
in the elegant Island.
Eventually I agreed to go. A big business contract is at stake.
First
I had serious issues with what to wear. Nothing I have in my wardrobe
looked worthy. I finally had to call Kene again to ask him what I can
wear.
'Just a simple evening gown will do,' he said.
Well that helped.
There is no better word to qualify the clothing items I own than SIMPLE. Everything in my wardrobe is just so…SIMPLE!
I
dropped the phone and turned back to the wardrobe. And immediately this
simple evening gown spoke to me. I reached for it and brought it out.
Placing
it on my body, I felt our blood mix. There is really no better dress to
take me to the expensive Island than this little deep-blue gown I
bought sometime last month.
I smelt it and it felt good with my soul.
Soon, Kene knocked.
He is always on time. Even today that business was involved I couldn't have expected less.
I ran the lipstick through my lips again, pressed them together and looked at the mirror. Perfect! Nearly.
I've
always liked the glossy mauve but today I felt it was too sleepy. Maybe
I should go with an aggressive red instead. Probably I would be able to
scare the awe out of the residents of the Island.
Adjusting my gown, I walked to the door.
'Baby,
you look gorgeous!' Kene said, barely through the door before he bent
and kissed me—on the cheek, in that exaggerated way he always halved
himself to get to me, reminding me of how very height-starved I am.
'Do I?' I said.
'You look perfect.'
I
nodded. 'Thanks.' I felt better, even though I sensed it might be
flattery. I could do with any positive remark I could get now, however
dishonest it appeared. 'You look dapper, by the way,' I said to him.
'Thanks, Baby.' He leaned and kissed me again. 'You good?'
'Yes.'
He touched my left cheek with a finger, as if to stroke something off. 'Let's move.'
At the junction, he waved down a taxi. The man said 10K when he heard Banana Island. Kene asked him to go.
He called another one, this time telling the man Ikoyi instead.
'The
two of you?' the taxi driver asked, his head craned out at us. He was
dark like night with two short vertical marks on each of his cheeks.
'Yes,' Kene answered.
'Give me seven thousand.'
'Oga dey go!'
'Where in Ikoyi sef?'
'I say dey go!'

As the man drove off, Kene turned to me. 'Obi, let's go pick a bus.'
'Okay,' I said. 'When are you going to fix your car?'
'The reason you have to pray we get this job,' Kene said.
About twenty minutes later, we alighted at Obalende, having paid just N200.
We
entered a Keke from Obalende to Falomo. It was at the last stop that
Kene picked another taxi. For just N300, the clean taxi drove us to
Banana Island.
We passed through the visitor's arm of the gate.
It was one hell of an interview with the security guys. Finally they
pulled up their pole and allowed us to pass. One of them even helped
direct us to the block we were looking for.
Luckily, the taxi man seemed to know the estate well.
From
the vehicle, I looked round the millions-worth area, seeing nothing so
extraordinary. The roads were of normal tar, making same gravelly noise
with car tyres. The air was light and normal.
The grasses lining
the road were normal grasses you can see anywhere, even in bushes in
the village. There were so many it appeared inappropriate— for an area
so high-class I mean.
All around, many undeveloped plots lay
quietly by each other, waiting patiently for the rich Asian or Lebanese
that would come and purchase them. Very few Nigerians can afford a plot
of land in Banana Island. Very few Nigerians live on the Island. Most of
the residents are white. A white town in a black country, if you ask
me.
Finally the taxi stopped in front of a black gate. Inside,
many tall buildings rose to heaven like in a brick game. Above the gate,
OCEAN PARADE TOWERS was written in proud blue.
'Na here,' the taxi man said.
'You sure?' Kene asked him.
'Yes.' He pointed. 'Na the building be this. Go inside and ask them.'
Kene gave him N500 and asked him to go with the change.
Kene told the uniformed man at the security post who we had come to see.
'Your name, sir?' the man asked, picking the handset of the line.
'Kene. Tell him Mr. Ken.'
He
nodded, putting the receiver to his ear. Soon the phone was answered.
'Good afternoon, Mr Jeffrey. One Mr. Ken is here for you, sir.'
'Okay, sir.'
He nodded again. 'Okay, sir.'
I wondered if Mr. Jeffrey was seeing him through the phone to be sure he nodded before saying okay.
He
dropped the receiver back in its position and turned to us. Pointing,
he said, 'Block D. 11th Floor. The elevator is by your right.'
Inside the elevator, Kene bent and kissed me. Obviously a long-held fantasy of his.
We
came out to the image of a chubby white man in front of us. He wore a
loose white shirt and spacious black shorts. He had skin the colour of
liquid milk.
He smiled at us. 'Mr. Ken, right?' he said in natural English.
'Good day, Mr. Jeffrey.' Kene took his hand. 'You shouldn't have bothered coming out, Sir, your description was pretty clear.'
I nearly rolled my eyes. As if he had come to meet us at the estate gate.
'Oh
no, it's nothing,' Mr. Jeffrey said, moving his head in a conforming
gesture. Then in that genteel tone white people used to suggest Africans will always be bush, he added, 'There are just so many doors,
wanted to be sure you don't have much trouble.'
Placing one hand on my shoulder, Kene introduced me, 'Meet Obioma, my partner and girlfriend.'
Kene had said this too smoothly, as though it was the normal thing for all business partners to be dating.
Mr. Jeffrey looked at me with an incomprehensible smile. 'You like pretty woman, don't you?' he said, turning to Kene.
Kene kept smiling, that artificial over-the-top smile that has nothing to do with amusement.
'African
men love beautiful women, you know. You like your ladies pretty and
thick. Thick is good in Africa, you don't –' Mr. Jeffrey continued
talking as we followed him.
All along I was smiling as Kene,
even though I was sure neither of us was interested in what he was
saying now. It was that common generalization stories that was usual of
them when they bundle everything from Africa into a single stereotype.
We
do it too. But I hate the confidence with which they present theirs,
the raw certainty, as though they know us more than we know ourselves.
It
was inside the room that I finally saw the Banana Island difference.
The room was in artistic order. The kind you see in foreign magazines.
Everything
looked bright and beautiful. The floor gleamed with cream-colored
tiles. It appeared as if you would see your reflection in them if you
looked down.
The furniture was wood and art. Everything was in bond.
I
fell instantly love with the thick glass bowl on the centre table. It
contained clean shells from different sea creatures. I couldn't resist
the attraction and I picked a mussel shell, fingered it before dropping
it back.
At the far end of the wide room, just before the glass
wall that gave off a wide view of the ocean was the dining table and
chairs, all wood and art too. A plate of fruits sat at the centre of the
table.
Mr. Jeffrey asked us to sit. The couches were brown,
square and armless. Each had an excess supply of cushions. Never have I
sat on something more comfortable before.
'So the date is on, right?' Mr. Jeffrey said, taking a seat across from us.
'As you called it, sir,' Kene replied.
Date
ko? Nobody told me it was going to be a date. I kept quiet though. Do I
even know the real distinction between a date and a meeting?
Mr.
Jeffrey pressed a bell on the stool by the side of the couch he was sitting
on. Soon a small woman in a blue uniform appeared from the door behind
us. I immediately knew she was Asian, from that peculiar roundness of
the face.
'Sir, you call?' she said in a thickly-accented English, hands folded behind.
'Yes, Michelle, get us the pizza and drinks please,' Mr. Jeffrey said.
The woman bowed, martial arts style, and left.
Pizza?
Okay.
I
know what pizza looks like, of course. I've seen it enough in Hollywood
movies. Even, once, a colleague had ordered it on her birthday from
Dominos. I hadn't partaken in the pizza feast though.
But today I wasn't going to say no. Even before Kene looked at me, I had known I shouldn't say no to anything.
I have to smile and always say yes, because getting this contract was very important.
It
was going to boost our business image. More well-to-do persons would
want to hire us knowing we had worked for a white man before. More so,
one that lives on Banana Island.
Soon the Asian woman arrived
with the box of pizza, a wine bottle and three juice packs. Everything
was arranged in a round silver tray. I was awed with the easiness with
which she carried the tray.
Anyway, she was Asian after all.
She was walking to the dining table when her boss called her back. 'Over here please, Michelle.'
'You have it here, sir?' she asked.
'Yes,'
Mr. Jeffrey said. 'I think we' just stay here, or what do you think,
Mr. Ken?' He looked at us, his brows up in a probing smile.
'Sure,
here is fine, sir,' Kene responded. I looked at him and knew at that
moment his mind was occupied with something more important than the
pizza and where we stayed to eat it.
'You don't talk much, do
you?' I heard the white man say. It took some seconds before I realized
he was referring to me because he didn't look at me.
'Oh, you mean me, yes. No, I mean, I do talk. I do.'
'Ok. Nice. Because I know Nigerians like talking. You like shouting and playing loud music. Nigerians, very noisy.'
'Yes, we are very noisy, sir,' I said slowly.
Kene looked at me.
Mr. Jeffrey took off the transparent wrapping of the pizza and shared the serviette round.
I
accepted mine with a stiff smile. I watched him pull out a segment,
sticky strands following it. 'They call this Veggie Supreme or
something,' he said. 'Lots of veggie for you in it, you know. Don't know
how supreme veggie this is though, but I do like the excess addition of
mushrooms.' He took a bite.
'Mushrooms?' It wasn't my intention that I came out loud.
I haven't eaten mushrooms alone before and now I was going to eat them in pizza. Compound problem.
'Yes, really nice,' Mr. Jeffrey said.
I
suddenly felt sick. Everything made me feel nauseous; the oniony smell
of the pizza, the way Mr. Jeffrey's closed mouth was winding in chewing,
the sign of pleasure on his face.
'You can go on, Mr. Ken,' Mr. Jeffrey said.
'Thank you, sir.' Kene took his own piece and passed the plate.
Mr.
Jeffrey poured himself a glass of juice. 'There is apple for you, guava
–he turned the other pack to read the label— 'oh and Mango. Whichever
you want, there is wine too.'
'Thank you, sir,' I said, making no attempt to bring the pizza segment any close to my mouth.
'So erm, Mr. Ken, can I have your portfolio now please while we eat?'
'Sure, sir.' Kene opened his briefcase and set about looking for the document Mr. Jeffrey requested.
'You
know, the pictures you sent to my email looked really nice, but nothing
like the printed ones.' He turned to me with a smile and I quickly
smiled back. 'You not having your pizza, you don't like it?'
I
always hated the way they'd rather put their questions like this– 'You
don't like it?' 'You don't eat it?' 'You never saw it?' as if they
couldn't believe why on earth that would be so.
'Actually I don't, sir,' I said.
'Oh, try it, it's really nice. Come on.'
I took a bite then. 'Oh no!' Again, it wasn't my intention that this came out loud.
Mr. Jeffrey and Kene turned to me.
'Oh, if you really don't like it, Michelle can get you some home-made apple pie from the fridge.'
I stood. 'Where is your restroom, sir?'
'Are you okay, lady?'
'No. I don't like pizza. And not apple pie either! Restroom please!' I covered my mouth with my palm.
When
I came out of the restroom after puking for about five minutes, Mr.
Jeffrey looked at me and said, 'I'm sorry, thought Africans like
vegetables. You know, vegetables and y-a-m-s. My first driver used to
call it his favourite.'
I was smiling and frowning as I took my seat back. Kene rubbed my back and said, 'Sorry.'
'So, Mr. Jeffrey, you don't like yams, do you?' I asked.
He shook his head. 'No.' The no was drawn, emphatic.
'You've never tasted yam before?'
'For whatever reason do I have to, my dear?'
***
Get all complete stories by Daniel Nkado on DNB Store, OkadaBooks or Flip Library!