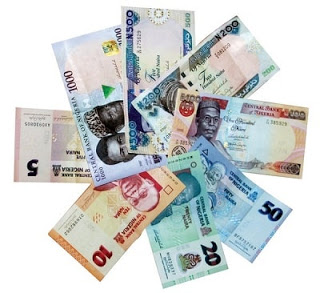 President of the African Development Bank Group (AfDB), Akinwumi Adesina, kicked off his first official visit in Nigeria with a pledge to help Africa's most populous nation in its times of economic hardships.


On Monday, Adesina met with the government's economic team chaired by Vice-President Yemi Osinbajo in a session focused on how the Bank can help the country overcome the current recession.


According to Osinbajo, the AfDB remained a crucial partner in Nigeria's development efforts. The forum, he stressed, provides a "credible platform to engage in policy dialogue on the government's programmes and critical areas where the AfDB can be of assistance."


During the visit, the AfDB boss announced a number of interventions over the next two years through which the bank planned to support Nigeria to get out of the recession. "We are not fair weather friends," he said.


Among others, these include:
A $300-million in the Enable Youth Program

A $200 million to the Agricultural Transformation Support Program-Phase II, in addition to the US $150 million allocated to the first phase.

A Budget Support Operation of US $1 billion designed to help the government in its efforts to cushion the adverse effects of the drastic decline in the price of oil and contribute to closing the budget gap.

$1 million emergency grant to assist Internally Displaced Peoples in North-Eastern Nigeria.

Nigeria Africa's largest economy
''The visit takes places at a time when the Nigerian economy is facing headwinds. The economy is in recession.
''Nigeria, the largest economy in Africa, has seen its economy shrink by 2.6% in the second quarter of 2016 compared with the same period in 2015.
''As a consequence, the country's credit ratings have been downgraded by all the three major international credit rating agencies,'' an AfDB statement read.
The AfDB's position is in contrast to a report by Bloomberg in August, stating that South Africa's economy had beaten that of Nigeria to become the continent's largest in dollar terms.
Bloomberg's position was hinged to performance of the respective national currencies against the United States dollar. The Nigerian naira has been dropping whiles the South African rand keeps making gains against the dollar.
Bloomberg quoted the size of South Africa's economy as $301 billion at the rand's exchange rate, while Nigeria's being $296 billion, based on gross domestic product (GDP) at the end of 2015 published by the International Monetary Fund (IMF).
Nigeria is a key founding member of the AfDB. It is the bank's largest shareholder. The country is also among the largest beneficiaries of the bank's loans and grants, with its currently portfolio in the country cumulatively valued at US $4.6 billion.
The Bank will scale up its operations in the country. The Bank expects to grow its portfolio significantly over the next few years.
***