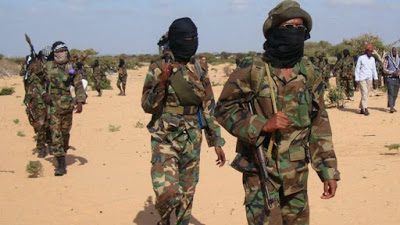 Islamist militant al-Shabab fighters have launched an attack on a Kenyan military base in southern Somalia.

The al-Qaeda-linked group says it has killed more than 50 soldiers and seized military vehicles and weapons.
But a Kenyan military spokesman said the dawn attack was repelled, the base was not overrun and scores of insurgents were killed in the fighting.
A year ago al-Shabab carried out a similar attack on a Kenyan base in the town el-Ade.
In that raid the Islamist group said it had killed more than 100 soldiers, but the Kenyan government refused to give its casualty figures.
Kenya's ministry of defence spokesman has not confirmed the deaths of any soldiers in the latest attack.
Lt Col Paul Njuguna, however, did say that soldiers had killed "scores" of al-Shabab fighters when the attackers tried to enter the camp in Kolbiyow, near the Kenyan border, after setting off a car bomb.
Al-Shabab says it has taken control of the base and surrounding area, according to the AFP news agency.
Kenya contributes more than 3,600 troops to the Africa Union mission helping the UN-backed government tackle al-Shabab in Somalia.
***
BBC News